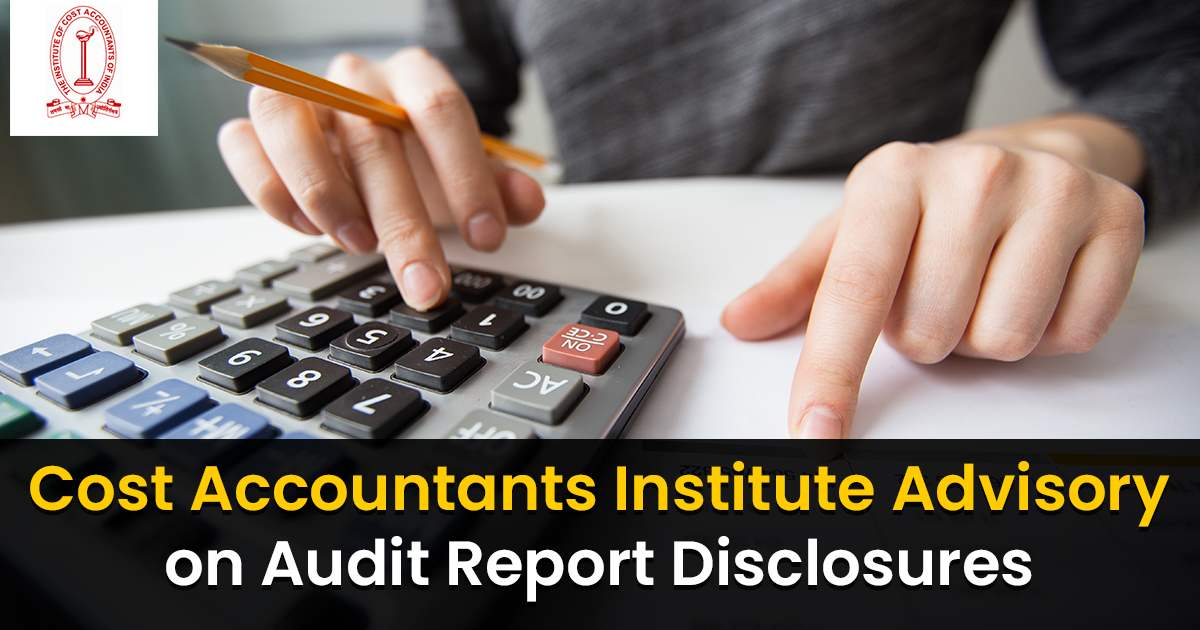 The Cost Audit & Statutory Compliances Cell which is also known as Technical Cell of the Institute of Cost Accountants of India (ICAI) has released an Advisory on Disclosures in the Audit Report in light of the Lockdown due to COVID 19 Pandemic.
The released advisory mentioned the adverse effects of travel restrictions, due to the back to back lockdowns imposed to contain the spread of the coronavirus, faced by the Professionals to reach the organizations.
They also admit that even after carrying out the Online Auditing process, they are not able to match the level of assurance they normally obtained through physical processes.
Read Also : ICMAI postpones CMA Examinations June 2020 Session
After observing the difficulties and adverse impact the Technical Cell come up with this Advisory on Disclosures in the Audit Report that gives Model Disclosures which can be utilized by the Professionals related to Audit & Assurance including Cost Auditors in the view of limitations in Audit Processes due to the current situation.
The Advisory states that "The Model Disclosures suggested as part of this Advisory are generic in nature and can be used for purpose of any Audit & Assurance assignment (including Cost Audit under Section 148 of The Companies Act, 2013).
The professionals are advised to use the Model Disclosures based on the actual scenario on case to case basis and if required modify the same to the extent relevant".
Read more at : SC sends notice to ICAI seeking clarification on 'opt-out' scheme