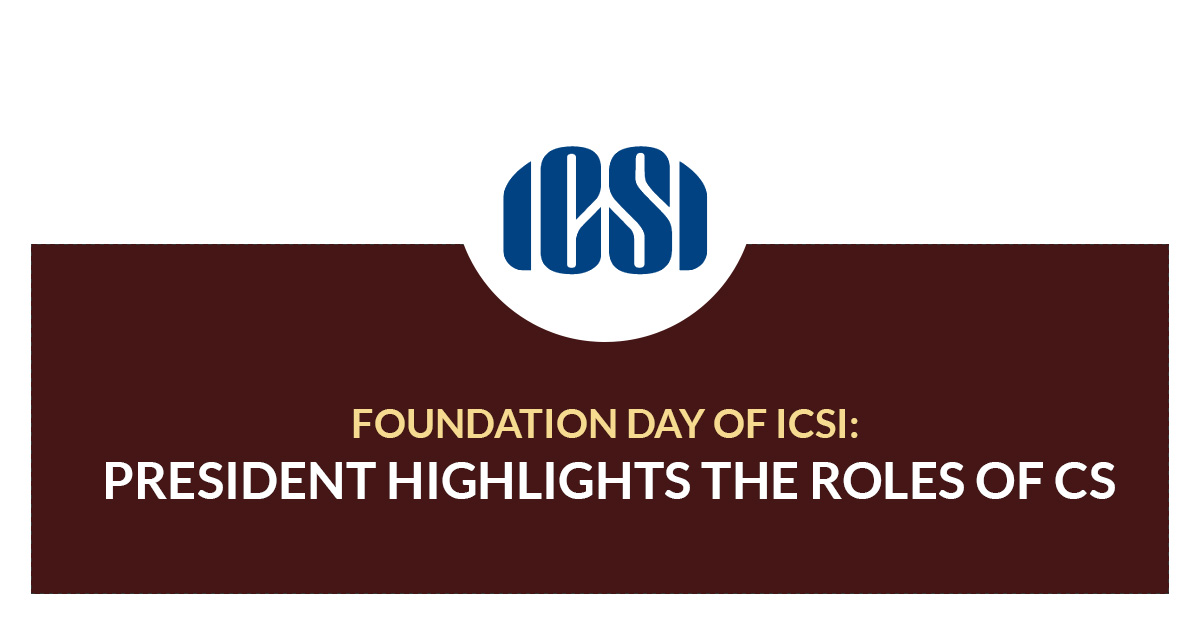 51st Foundation Day of the Institute of Company Secretaries of India ( ICSI ) was celebrated on 5th October, 2010 in New Delhi, India. The event was addressed & dignified by our honorable President , Shri Ram Nath Kovind, wherein he amped the four pillars for a transparent and well marked corporate governance.
He said that Corporate Governance System is a complex topic in which Accountability, Transparency, Fairness and Integrity play role of key components. He also underlined the fundamental responsibility of Company secretaries in these cornerstones that ensure candid, just and efficient corporate governance which is responsible for the development of our nation. He also said that CS are internal business partners and they must promote an ethical & responsible business.
Read Also : ICSI Requests Inclusion of Company Secretary in 'Accountant' Definition
More responsibilities of CSs which were highlighlighted in the event includes the maintenance of balance between industrial aims and larger socio-economic goals, assurance about the difference between profit and profiteering among the Stakeholders & law compliance by them.
President talked about the past event of businesses' treason & impasse which badly hurt the customers' sentiments and put the responsibility on the shoulders' of CSs to see how the principles of Transparency, Integrity, Loyalty and Accountability can be put into practice by the organisations. Stakeholders and CSs must discuss with the government the issues which needs improvement so that mistakes or limitations of the past can be duly addressed.
Nation has prepared a blueprint to upgrade its value brand to become an enticing platform for international trade & investment. In this agenda, the implementation of company laws along with the maintenance transparency will be an uphill battle for CSs.