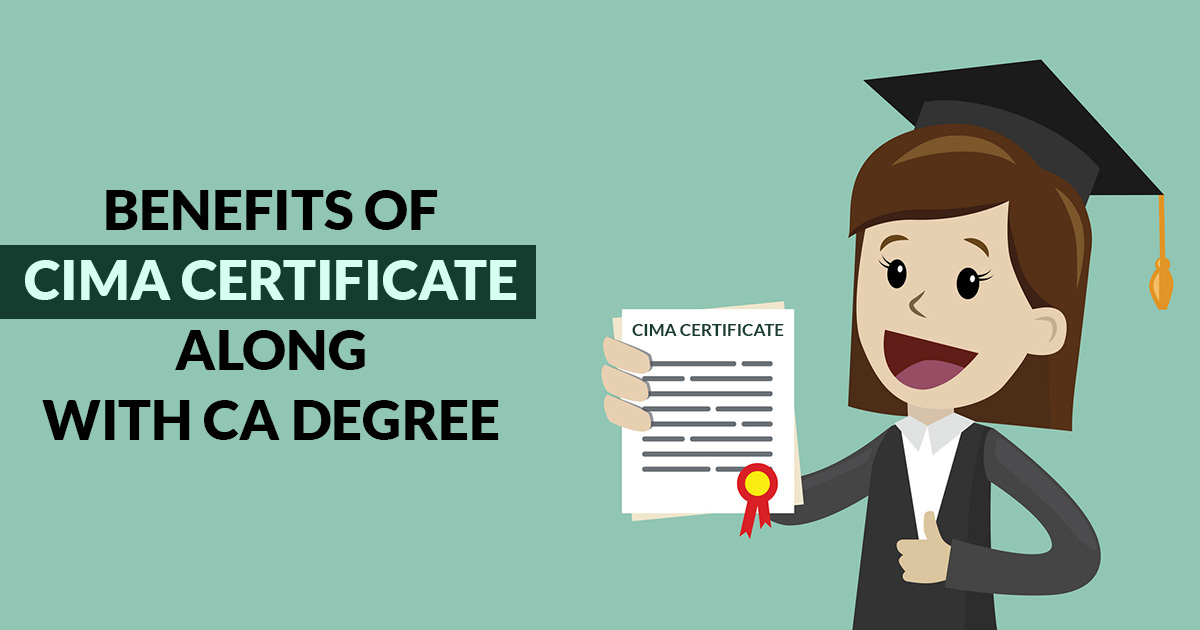 Chartered Accountancy or CA is a widely acclaimed profession with great perks/incomes. Even the course is a priority mostly for those who are brilliant in accounts or maths. While for some aspirants CA degree is everything they dream to achieve there are others who tend to add more in their CVs for captivating recruiters.
CIMA is a professional certification course in finance and it is a good idea for those who like an add on in their CVs except CA degree.
A Brief on CIMA
Released by Chartered Institute of Management Accountants (CIMA), the course aims for providing qualification in management accountancy. With its head office in UK, CIMA has branches in over 180 countries.
Just like CA courses comprising of three levels, the CIMA course is also a comprehensive professional certification course segregated into three parts namely the Operational level, Management level and Strategic Level.
It is one of the most trending and desirable professional qualifications around the globe.
Listed below are pointers enough to help you make your mind regarding CIMA certification.
#1. CIMA Caters to Learning About Strategic Planning –
Qualification course from CIMA is not limited to knowledge of accounts the course scales up to strategic management and related subjects. This kind of course along with CA is a great investment of time and money for those planning finance-related careers in global level companies.
The course comprises of risk and control strategy, decision management, business strategy, etc., with the help of which they can enhance their strategic thinking pattern.
Read Also: 5 Useful Preparation Tips to Clear CA Intermediate Exams
#2. Finance-Related Professional Knowledge –
Being a finance-related professional degree, this qualification will be a preference in your CV and will scale up its value. The syllabus includes professional knowledge of the finance domain along with the knowledge of management-level skills, decision making and team management. This is enough to go with the knowledge one has gained through the CA program.
#3. Can Gain Crucial Roles in Finance –
Chartered Accountants have a crucial role to play in any business, therefore, HRs prefer candidates with all-round knowledge in the felid.
For CA candidates CIMA has something more than accounts, audit or law it is a much broader study that has the combination of technical expertise and strategic thinking. Two of them are crucial while playing bigger roles in the finance sector.
#4. CA Professionals Can Avail Exemptions in CIMA Exams –
Last but not the least CA candidates can avail for exemptions in CIMA exams. Candidates can get immunity from 12 out of 17 examinations of CIMA.
Syllabus for both the courses CA and CIMA harmonize with each other, cracking CIMA exams would be easier for a CA candidate. CIMA can be completed within 2 – 3 years. The course is easy to pursue along with the job.