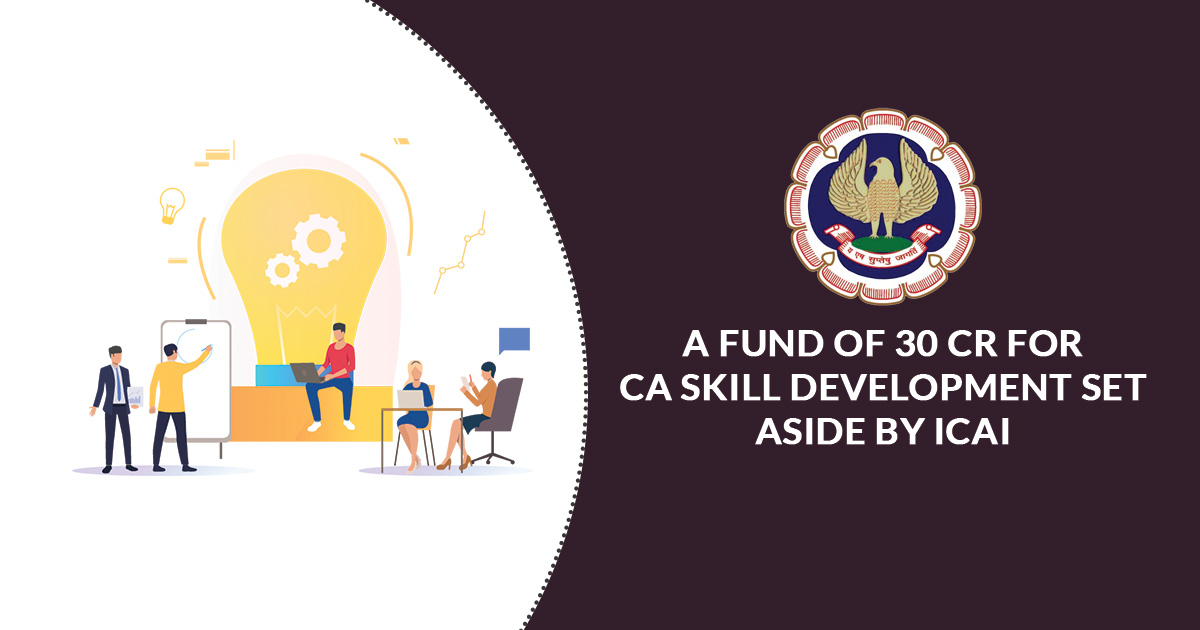 The Institute of Chartered Accountants of India (ICAI) has announced that it will create a separate fund worth Rs 30 crores for skill development and capacity building projects for CA professionals across the country. Along with the announcement, the ICAI also introduced a number of new Capacity Building programs for the benefit of members and firms.
During the announcement, the ICAI President said that skills and knowledge are two of the requisites for growth in any profession. Professional development, along with higher education, is also crucial in the accountancy profession. To meet the increasing demand for skilled professionals, it is vital to focus more on skill development initiatives. He also announced that the institute is planning to reduce the fee for professional courses, both Diploma and Certification.

"IFAC also requires professional accountants, regardless of sector or size of the organization in which they operate, undertake relevant CPD to develop and maintain professional competence to perform their role as a professional accountant," he added.
To ensure that maximum members can take the benefit of Certification and Diploma courses being offered by the institute, the registration fee will be reduced by 30%. After this bold measure, the ICAI is confident that more members will enrol for the initiative.
Read Also: ICAI Unveils Digital Learning Hub & CPE hours Extended
It has been decided that the institute will create a fund of 30 crores, which will be utilised for conducting Skill Development/ Capacity Building initiatives for Chartered Accountant professionals. The primary focus will be on developing tools, software, arrangements, etc. for auditing and other tasks and to build them with the advanced technology in order to help CAs develop their professional skills.
The 'Digital Competency Maturity Model (DCMM) for Professional Accounting Firms – Version 2.0 and Implementation Guide' will also be released by the Digital Accounting and Assurance Board of ICAI in order to help accounting firms evaluate their professional expertise in relation to their digital ability to perform Audit and Accounting related functions.
The DCMM version 2.0 involves categorization of accounting firms based on discipline and recommendation of technological advancement for achieving greater efficiency and productivity for specific categories. It will also provide help with the implementation of emerging technologies for different sections.
The Board is reportedly working on a strategy to encourage member organisations to adopt DCMM Ver 2.0, which aims to enable accounting professionals & firms around the country to embrace new technologies for professional growth.