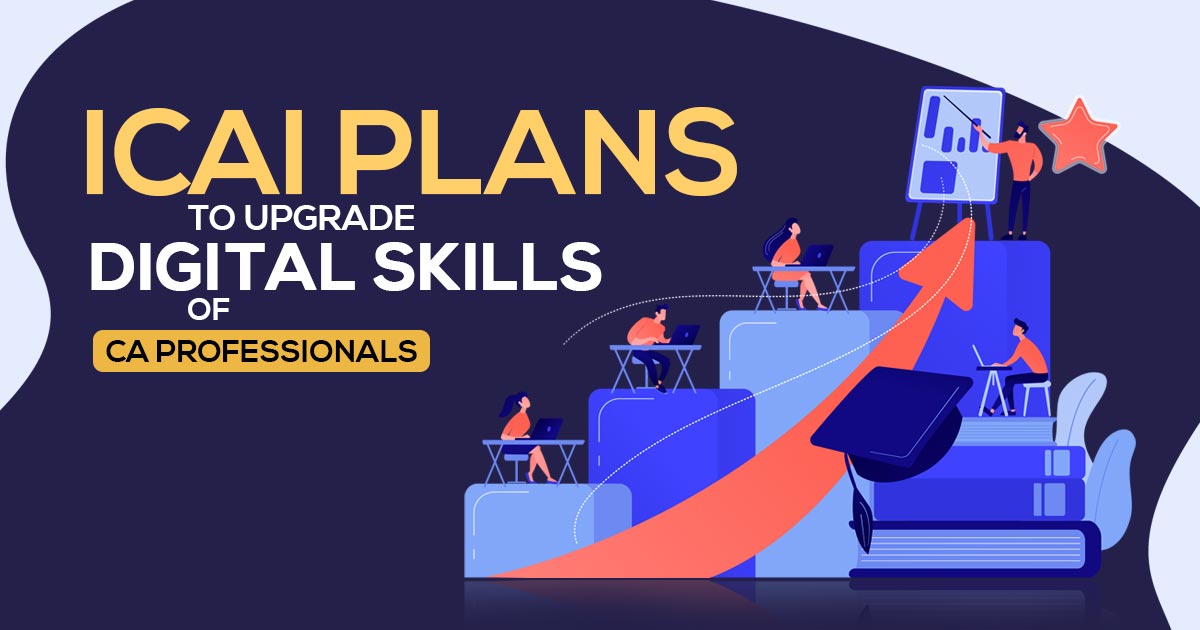 As the years passed on, technology too grew and it has helped every aspect around the world to grow and taste the fruit of success. And now The Institute of Chartered Accountants of India has come up with the initiatives of enhancing digital expertise of CA professionals.
Due to this reason every professional are using the technology.
Prafulla P Chhajed, President of the Institute of Chartered Accountants of India (ICAI), said that even the CA (Chartered Accountancy) professionals too must include the digital skills along with the emotional intelligence and this combination will result in the best out of the CA.
#1. Plan
Modern And Future Based Knowledge On Research And Learning
Mr. Prafulla said that the gap that is present in the expected and the acquired professional skills must be filled in order to prevent the major challenges faced by the students who want to establish a successful career in this field.
Chhajed further added "Our efforts, initiatives and activities during 2019-20 would focus on imparting futuristic global knowledge in research and learning. ICAI will support, fund, and take up research on issues that have a local and global impact".
#2. Challenge
Lesser Interface With Proper Skill Set With In CA Field
Chhajed also said that the special attention will be given to the-
sector-specific specialization,
ability to adapt to accounting, and
taxation reforms and digitalization.
CA profession is highly getting affected by the technology because of changes in the dynamics, lack of technical skills and it has turned out to be a challenge for the CA businesses in India.
ICAI wants to use technology and its tool in order to get opportunities for CA professionals.
Read Also: Why CA, CS & Lawyer Professionals Need Their Own Website?
Chhajed also added that the CA professionals and practitioners must have the knowledge of AI (Artificial Intelligence) and Blockchain.
He further added "Knowledge of existing and emerging digital technologies such as artificial intelligence, blockchain, robotics, automation, big data is extremely essential for the new-age accountants". He also said that the role of technology as a tool will enhance the skills of the professionals.
#3. Suggestions
Chhajed Gave A Few Suggestions To The CA Professionals:
Understand and works towards industry trends.
To meet the expectations come out of the comfort zone and move further for upgrading your skills and be a "complete business solution provider".
Must be an expert in the second language in order to move head on head with the global market which is the requirement of today's world.
Beginners' level language course rolled out for CA students
As per the reports, the ICAI has launched a beginners' level course for the CA students in the languages- Spanish, French, and German. While it is expected that its advanced level course will soon be developed and launched.
Chhajed from Mumbai opted as president of the ICAI in February 2019.