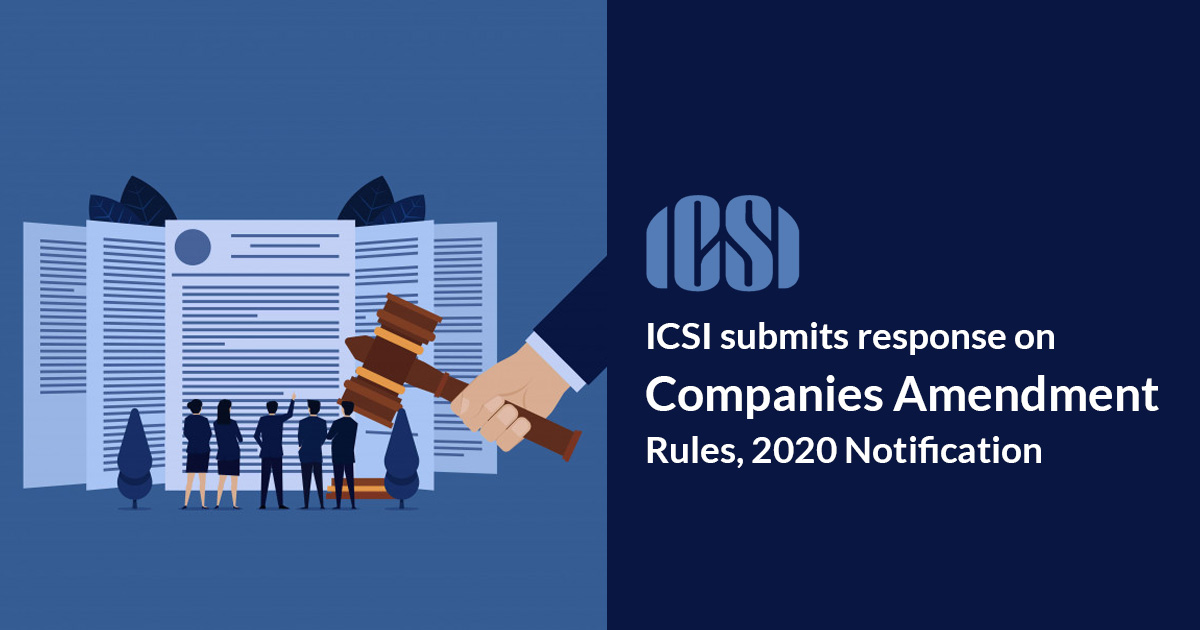 ICSI (Institute of Companies Secretaries of India) has officially submitted its representation on the recent amendment made by the Ministry of Corporate Affairs (MCA) in the Companies (Appointment and Remuneration of Managerial Personnel) Rules, 2014 (Notification dated 3rd January 2020).
In its response, ICSI said that the recent amendment in the Companies Rules has caused confusion in the minds of the organisation members and students who are now worried about their future in the profession.
The amendment released on 3rd January 2020 by the Ministry reportedly alters the limits for mandatory appointment of full-time CS for companies from earlier 5 crore rupees to 10 crores.
Read Also : How to Become CS | Complete Details of Company Secretary Course
The institution added, "Company Secretary is recognised as Compliance Officer under the Companies Act as well as other Regulators such as SEBI. His role includes advising the Board on good governance practices and compliance of rules and regulations. He commands high position in the value chain and acts as conscience keeper of the company. The Company Secretary is a unique interface between the Board and management and as such acts as an important link between the Board and the business."
That said, ICSI wants to depict that the Company Secretary has a crucial role in an organisation. Further, with the increasing need for governance and the rising expectations of the stakeholders, the role and importance of Company Secretary has only increased in recent times.
Adding to that, ICSI has requested the Ministry to reconsider the recent amendments, since it is in the best interest of the corporate world to have full-time Company Secretaries to "protect and promote corporate governance."