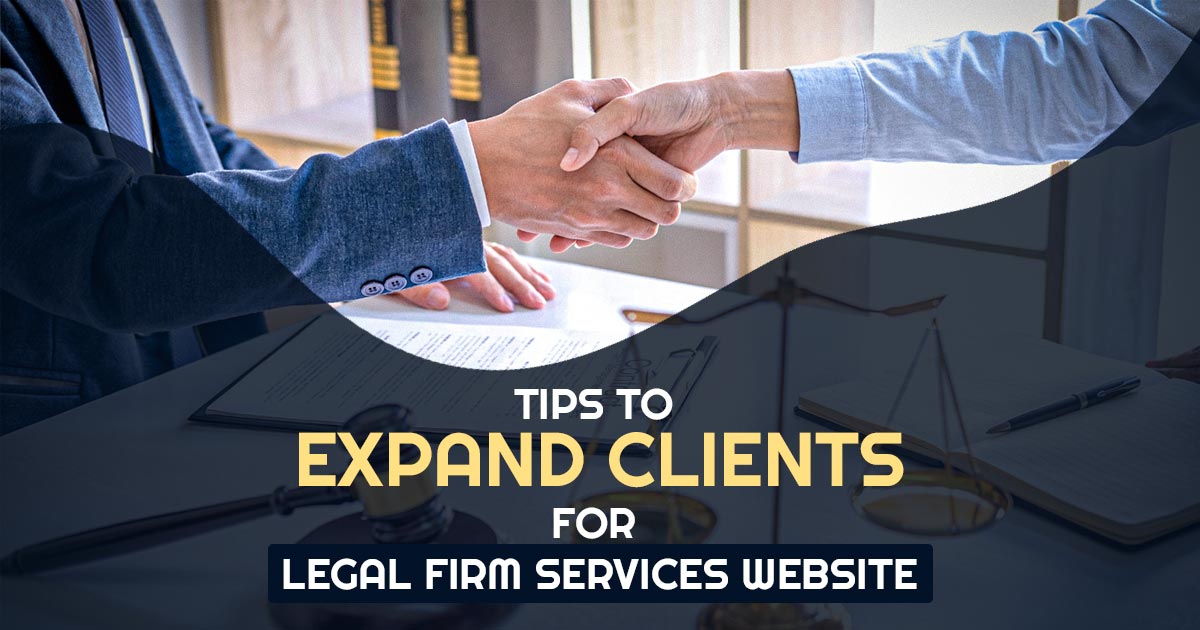 Creating a business for the lawyer would be the most important thing for success and sustainability in the current competitive legal environment. It's critical to use efficient techniques to draw in new clients and keep hold of existing ones because there are so many legal firms and solo practitioners vying for the same clientele. Here, we look at some of the most effective strategies for a lawyer's company development and advancement.
Lawyers can also be business owners! They are taught to conduct research and analysis before acting, and they frequently make effective negotiators. These are qualities that a successful entrepreneur must possess.
So what sort of company could a lawyer run? You may establish your own business, work in consultancy or bail bonds, write a blog post or a book, or work as a freelancer. Before you get started, look through our collection of fantastic business concepts for solicitors.
A lawyer's goal is to build a successful practice, but finding clients and getting hired as their attorney is harder than it seems. As various websites are available now to provide Lawyer websites and you do not worry about your online presence because lawyer website Template design plays an important role in attracting clients as well. Everything you need to know to be a successful lawyer is covered in this article.
By putting the aforementioned strategies to use, you'll feel more confident about your company and have more energy for how to get started. As there are many websites now that offer lawyer websites, you do not need to worry about your online presence because lawyer website Template design also plays a significant role in bringing in clients.
Many prosperous lawyers will launch a side business to increase their monthly income.
Best Generate Business Options for Lawyers Are as Follows:
#1. Effective Presence in Online Mode
Having a strong online presence is essential in the digital age. Make a professional website at the beginning that displays your knowledge, experience, and services. To make it easier for potential customers to locate you, optimize your website for search engines. Use content marketing strategies to position oneself as an authority in your industry by writing and publishing educational articles, blog posts, and legal guidance. Utilize social media channels to interact with your audience, share insightful information, and advertise your services.
#2. Search Engine Optimization (SEO) Executions
For your website to appear more prominently in search engine results, SEO is crucial. To locate the terms potential clients are typing into search engines to find legal services and conduct keyword research. Adjust the content of the website, meta tags, headings, and URLs on your website accordingly. Create a blog and post high-quality, frequently updated content that includes pertinent keyword phrases. You'll enhance your chances of getting organic traffic and potential customers by placing higher in search results.
#3. Networking For Legal Professionals
In the legal industry, networking is still a potent strategy for generating business. To network with other legal professionals, possible clients, and referral sources, go to industry events, conferences, and seminars. Join trade organizations and get involved in their activities. Develop connections with other solicitors since they might suggest clients to you for work in fields unrelated to your own. In order to encourage word-of-mouth recommendations, which may be quite helpful in getting new business, develop good relationships with your clients.
Build Lawyer Firm Website To Bring In More Clients At Affordable Price
#4. Leverage Referral Networks
For lawyers, building a strong referral network is essential. Take part in referral exchanges with experts in related disciplines, including accountants, financial advisors, or real estate agents. Establish trusting relationships with your current clientele and ask for recommendations from them. Think about providing incentives or rewards for successful referrals, including service discounts or other advantages.
#5. Excellent Client Service and Satisfaction
For businesses to see repeat business and gain favourable word-of-mouth recommendations, it is important to deliver great customer service. Ensure rapid and efficient customer communication, quickly address their questions, and keep them updated on the status of their cases. Strive to go above and beyond client expectations by delivering individualized and customized legal solutions. Customers that are happy with your services are more inclined to tell their friends, family, and coworkers about your work.
#6. Focus on Specializations
You can distinguish yourself from the competition and establish yourself as an authority in your profession by specializing in a certain area of law. In order to handle their unique legal difficulties, clients frequently look for attorneys with specialized knowledge and experience. By concentrating on a specific area of law, you can develop a reputation as the authority in that area and draw clients looking for specialized knowledge.
#7. Thought Leadership Engagement
Write legal articles, and white papers, or contribute to legal periodicals to showcase your knowledge and thought leadership. Offer to lecture on subjects related to your practice area at conferences, webinars, or neighbourhood events. By participating in thought leadership events, you may build your credibility, improve your professional standing, and draw in clients that appreciate your knowledge and experience.
#8. Usage of Online Advertising
To reach a larger audience, think about funding targeted online advertising efforts. You may target certain demographics, areas, and interests with platforms like Google Ads and social media advertising, ensuring that your ads are seen by prospective customers who are more likely to be interested in your services. Create landing pages and attractive ad language that clearly communicate your standout value offer.
#9. Obtain Clients and Business Cards
You must be familiar with them if you want people to trust you and hire you as their lawyer. When you update them and wish them on significant occasions, familiar relationships start to form. Send them articles you think they'll like. This helps others recognize your presence. Be as in contact with them as you can. To gain more employment, strike up a friendly relationship with your clients.
#10. Be worried about legal matters
People typically express interest in a lawyer who they perceive to care about their challenges and problems. It is simple for a lawyer to gain additional work when he takes his work seriously. You demonstrate your potential for your work when you show interest in it. People will take you seriously and believe you effortlessly. When you demonstrate an interest in other people's legal matters, you give them the impression that you can assist them with their problems.
Take the time to thoroughly listen to and comprehend the issues surrounding legal work. It's difficult to truly comprehend a client's dilemma, and there aren't many lawyers who are adept at it. People are extremely happy and have faith in you to fix their problems when you can comprehend their issues. When you demonstrate an interest in solving their problems, people are more inclined to invest in you.
Do you want your Legal Website?
The majority of people do research online prior to hiring a lawyer. As per the survey of lawyer marketing, 37% would spend more compared to the day shopping and 13% would consume a week. The majority of them (86%) start with Google.
A lawyer can launch his own Law firm website and establish a significant online presence. There are a lot of lawyer websites out there these days. Since Law firm website design themes are now easily achievable by outsourcing this labour, you don't need to put a lot of effort into it. The relevant businesses develop websites for lawyers and offer them incredibly distinctive sites of the highest calibre.
Yes, lawyers are permitted to own and run websites. In reality, a lot of legal firms and individual attorneys have their own websites to advertise their services, highlight their qualifications, and draw in new clients. For lawyers to market their practice and reach a larger audience, a website can be a useful tool.
There are a few key factors to take into account while building a website for a lawyer:
Professionalism– Your website should present a professional picture and your legal industry knowledge. It should be professionally designed, with content that is both clear and succinct.
Practice Areas – Clearly state the legal specializations you have or the services you offer. This aids potential clients in determining whether you can handle their particular legal requirements.
Contact information – Make sure your website has easy access to your contact details. Give contact information for your business, such as your office address, phone number, and email address, to possible clients.
Content and resources – Offer visitors enlightening content that can aid in their understanding of various legal challenges and remedies. Resources, blog entries, FAQs, and articles that showcase your knowledge and experience are all acceptable.
Testimonials or case results – If allowed by the professional conduct laws in your country, think about using client endorsements or showcasing winning case outcomes to establish credibility.
Compliance with legal ethics – Ensure that the laws and rules governing the legal profession in your jurisdiction are adhered to by your website. You might need to abide by special rules about advertising, client testimonials, or the usage of a particular language.
In order to retain the accuracy and relevancy of your website, it's also critical to consistently update and maintain it. To help you create an efficient and aesthetically pleasing website that is consistent with your objectives and legal brand, you might think about employing a professional web designer or developer.
CA Portal is the right choice if you're looking for a mobile-friendly lawyer website template. You will find the most comprehensive Top collection of law & legal website templates as well as any other legal consulting website template.