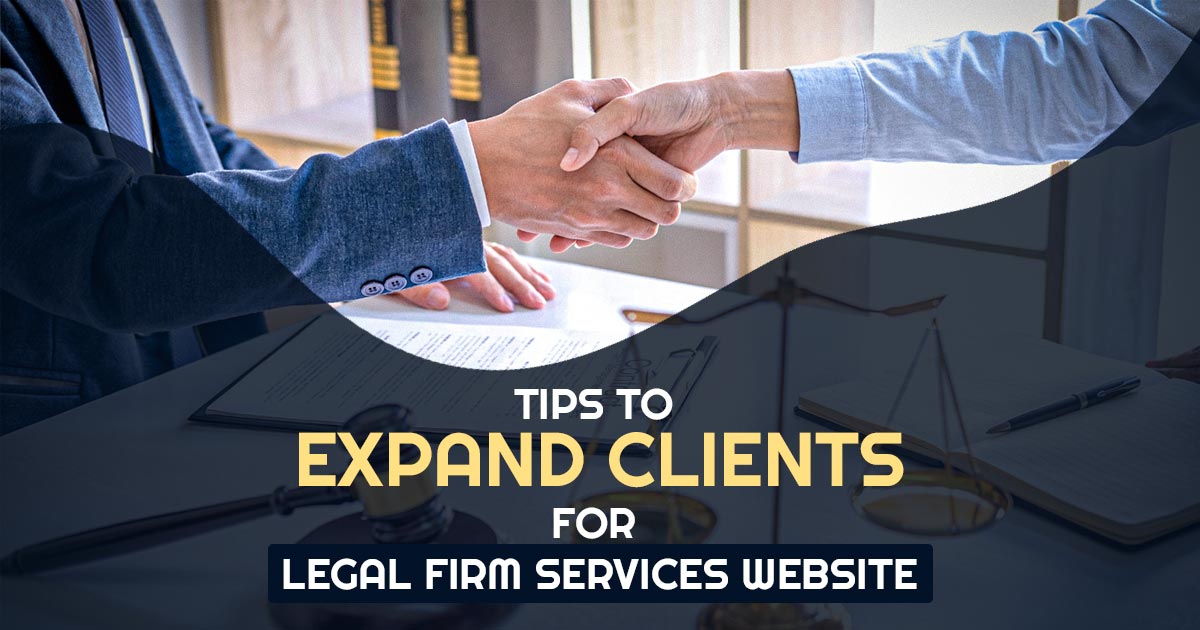 Generating a good business is the aim of a lawyer and when it comes to make clients and become their lawyer, it is not that easy as it sounds. This post explains everything you need to know in order to generate a good benefit as a lawyer.
By applying the mentioned tactics, you will feel elevated in your business and a new enthusiasm on how to get started. As various website are available now to provide Lawyer website and you do not worry about your online presence because lawyer website Template design plays an important role in attracting clients as well.
With this post, you will be able to find different ways to generate business needs for a lawyer. Applying these ways will enhance your earning and expand the business boundaries as well. Law Firm Website Design also plays a significant role, so it is required to pay little attention to lawyer website as well. Good lawyers will always able to grow his business and practice laws accurately.
Top 10 Ways To Generate Business For A Lawyer:
#1. Remember People To Make Future Clients
Generally, a lawyer does not value the people in term of future clients whoever they meet. Many lawyers play smart and try to judge people that they may be a client or not. They can assume that the janitor in the building, the person selling auto insurance and their enemies cannot be their future clients.
It can be the case that their immediate relatives are working in publicly-traded computer software company, CEO of a big American insurance company and owner of the company which is selling pre-IPO now.
If the client is served better, they open new opportunities for a lawyer general. a lawyer can make millions of dollars from the same clients. So, never let the power of people you meet unworthy. So, meet with people with enthusiasm and feeling that they represent potential of a client to your business or firm. Meet people as a client but never take them granted, as you both need to maintain a relationship in a long run and your fastidious attitude can take them away as well.
So, here is the point you need to consider when you meet with people and think to make them your future clients:
Never take peers or subordinates for granted
Never take vendors for granted
Never take superiors for granted
Never take former employers for granted
Never take relatives for granted
#2. Lawyers Need To Set Good Examples
To set up a good example is important as you need to represent that you are an efficient lawyer to represent their firm and even the best suitable one. Generally, clients look for a set of concerned such as level of honesty. Sometimes, you need to work all night for the clients in the starting and show them the efforts you have put. To stay in long run, you need to show your work and be truthful to your work to clients.
#3. Talk About Your Work
When you talk about your work, whether people get it or not as they have very little knowledge about your profession, they consider you seriously as a lawyer. Once, a lawyer had delivered a presentation of three-hour named "Developments in Franchising Law".
Many owners such as McDonald's, Burger King, and other local franchises attended the presentation. During the presentation, every single one was seen yawning and not interested or trying to understand the whole idea. But, when the presentation ended, some approached him and asked to solve different issues. Many appreciated him and gave business cards to discuss various issues regarding the franchise.

---
The reason was very simple as all the attendees have taken him as an expert as he is elaborating on the specific subject matter which is not fitting in the mind of others. Your spoken skills can render you, clients, as well. Whoever you meet, you need to be confident, enthusiastic and knowledgeable in front of him/her. Just keep talking about your work to clients and colleagues.
The talking skills help people to remember you when they are in need. You need to make your image like you enjoy your work and very focused towards your tasks. There is many Law Firm Website Design which can be helpful in engaging the clients.
Remember the example where a lawyer was able to crack client deals with speaking skills, think what if he was interesting, then he would able to get more of clients.
Read Also : How to Get a Good Website for Lawyers
#4. Be Concerned With Legal Issues
People generally show their interest in a lawyer they find caring about their issues and problems. When a lawyer focuses on his work seriously, it is easy to get more work as well. When you show your interest in your current work, you show your potential towards your work. People will believe in you easily and take your advice seriously. When you show your interest in the legal stuff of others, you create a mindset of others that you can help them with such issues.
Try to listen to the problems related to legal work carefully and take the time to understand it. Understanding the problem of clients deeply is not an easy task and there are only a few lawyers who are good at it. When you understand the problem of people, they feel very happy and believe in you that you will solve their problems. People feel good to invest in you if you show your interest in their problem to solve.
#5. Study Marketing Deeply
Study books and articles on marketing, attend seminars and choose the topics you are really interested in. Go deep as much as you can. Just choose what interest you instead of going for everything. The marketing skills will surely help in attracting legal clients. The efforts put in the marketing study will prove to be fruitful in near future.
#6. Make Strong Connections
You need to come out of your comfort zone and make strong connections with people. You have to go beyond boundaries of internal influence and form a relationship with people. To build a book of business is difficult for a young associate, so it is required to meet other people and go outside of boundaries to establish a strong relationship.
There is various Law firm website design to help you out increase your online visibility and attract more clients. This ability of networking will help establish the basis of the business.
#7. Get Clients and Business Cards
To make people believe in you and choose you as the lawyer, it is required that you are familiar with them. Familiar relationships begin when you wish them on special occasions and are updated with them. Try to forward articles of their interest. This makes people understand that you are there. So be connected as much as possible with them. Make a friendly connection with clients to get more work.
#8. Be Specialized In Your Business
Being specialize in a particular field is important for any business. a lawyer with specialization has more value and work than any others. When you become specialized and set good examples of your work, people start referring other people to you.
A good lawyer is one whom people find easily when they require relevant services. If you are specialized and good at work, people will approach you automatically. In the period 1997 to 2000, it was quite easy to make money using the internet. This duration was full of enthusiasm for internet users and named "land grabbing" as they were making good returns. In spite of this period of time, many people were losing the money as well. It is interesting to conclude that during that time only a few people were able to make money.
People who were making money was small entrepreneurs selling simple specialized products through the internet. The product includes Palm Pilots, replacement batteries of cell phones, birdcages, and similar products. These products were among those for whom people were searching in need of a respective product. So, when you need a bird cage, you will search for a person specialized in it.
Likewise, when you need a lawyer, you expect from him to be expert in regulations of franchise law and choose the one who you think best in the domain. For the specialist, it is easy to get clients. If a lawyer wants to get more clients, it is required for him to make people know that he is an expert in his field and his practice is good. Lawyer website also shows that you are an expert and own a relevant business to believe in.
#9. Don't Quit
In the life of a lawyer, a single client can change everything in his life and practice of law. You require to apply a tactic where you are able to show flexibility and always searching for clients. Keep your fears aside like you think you are not a good marketer because it is possible that you are good at marketing but you do not believe in it.
You may also meet with a lawyer who is socially unfit and very introvert in nature. But to get good opportunities, you need to focus on mentioned traits because if you will not start working on it, you will end up with nowhere. Sometimes, it takes time to build a strong presence and relevancy, so do not get tired before you end somewhere positive. Try different strategies to get your work done instead of quitting because of failures.
#10. Lawyer Can Own A Website
A lawyer can start his own website and build a strong presence there. Nowadays, there are many lawyer websites you may encounter with. You do not need to put a lot of efforts into it as Law firm website design themes is now easily possible by outsourcing this work. The relevant companies work on Lawyer website design and provide an extremely unique and quality website to the lawyer.