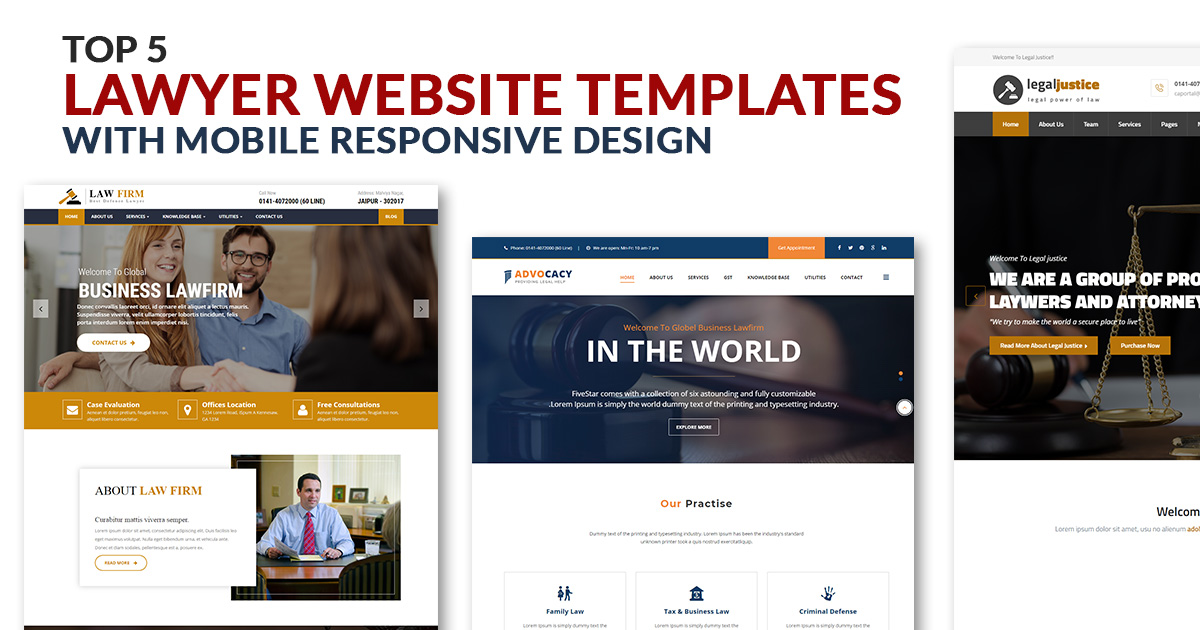 You can easily observe that everything is being digitized around. In this tech-savvy world, online presence matters more than people think. If you are a lawyer or owning a law firm, then a legal law firm website template can help you to get more exposure and to increase your reach.
Now, when you have decided to go online then your every step, even the website should be as professional as possible. Additionally, you need trending features and a solid online appearance to get the attention of everyone who is looking for help and services online.
Whether you are fresh in the law industry or an established legal, online presence matters a lot in this modern age because if someone hears about your law-related business but does not find details about you online, chances are, they might lose trust in you.
The best way to present your law firm is to create a well-informed and visually appealing website that will help your clients discover your company and find out information about you. A great starting point is to choose a lawyer website template, which can help you build a professional website and reflect your experience and work very clearly.
But even before choosing the best law firm design templates, you should know why lawyers need a website?
Why Do Lawyers Need a Website?
A website is an online place to showcase your experience, your knowledge, your brand, your work, and your services. It also provides ways for your audience to connect with you to communicate with you, and to find you. So, at first, let's discuss why lawyers need a website:
#1. Clients can easily find your firm
In this digital era, people search for everything on the Internet. They search before buying a product or service, they read reviews and check ratings. Thus even if they already know about your firm, they are looking for more details they want to cross-check services you are providing. And by providing all details on the website can help you attract more customers.
#2. Promote and advertise your firm more effectively
Law is a very competitive field, and it is important to give it a chance to understand what services you provide that your competitors do not. You can list all of these on your website and bring in new clients. Not just making all details visible, but websites promote and advertise your firm and services effectively.
#3. It is a way of communication
Your customers, business partners, or only those who visit your website for the first time will likely search for an email, social media pages, phone number, or location of your office. With a website, you can add and update all this information at any time with just a few clicks to keep everyone up-to-date.
There are many Great Templates for Law Firm Websites. Here are Some of them: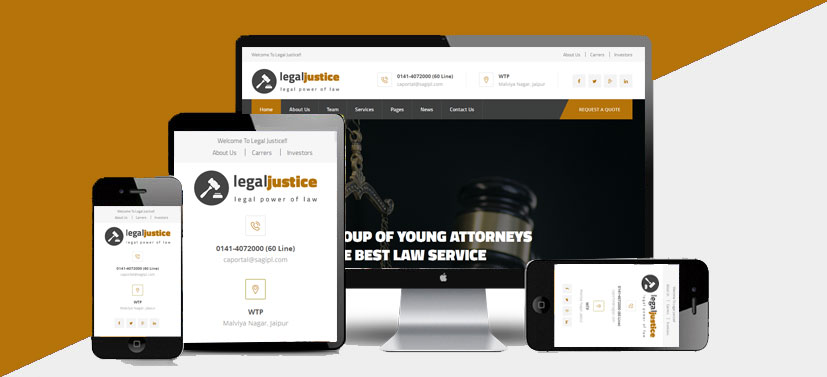 Lawyer Theme 1 is a really attractive theme best fit for an advocate profile website. It is designed by keeping the very engaging colour scheme that includes the essence of an advocate with the depiction of law books, a gavel, and a scale with backing lawyers' feel. Other than a perfect colour scheme the themes also have various features: login panel, Enquiry, Career, Gallery, Chat, Firm Information options, etc.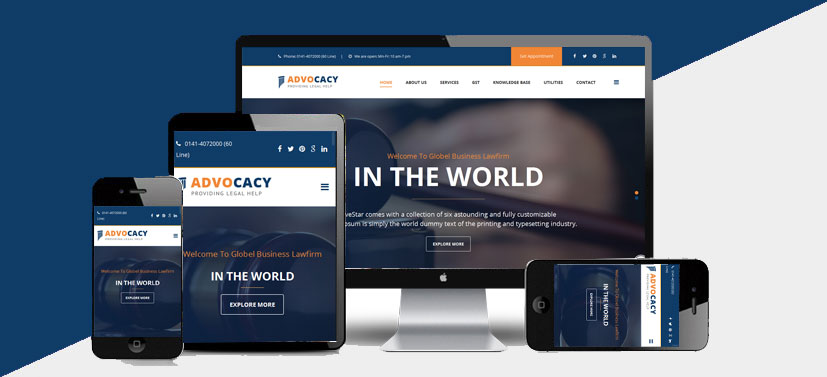 If you are looking for a law firm responsive website template then Lawer Theme 2 is here for you. It is a multi-purpose responsive website template that can give your professional website a new but very engaging look. The HTML law firm template has various features such as Login Panels, Admin Login Panel, Services page, Firm Information, Gallery, blog, etc.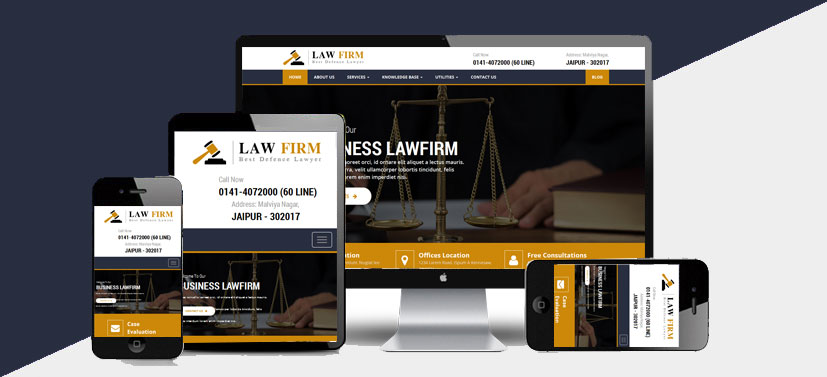 Lawyer Theme 3 is one of the best HTML based responsive and user-friendly website templates for lawyers. The template creates a very engaging feel with the unique colour combination, highlighting all the connecting kinds of stuff. The template can easily fit the personality of the lawyer and it features a Team detail page, Firm detail page, Admin login panel along with Email login panel. The template also features a Department Link Gallery, Visitor's Counter, Client Login Panel, Services, and many more.
Read Also : Great Techniques To Promote Your Law Firm Website Online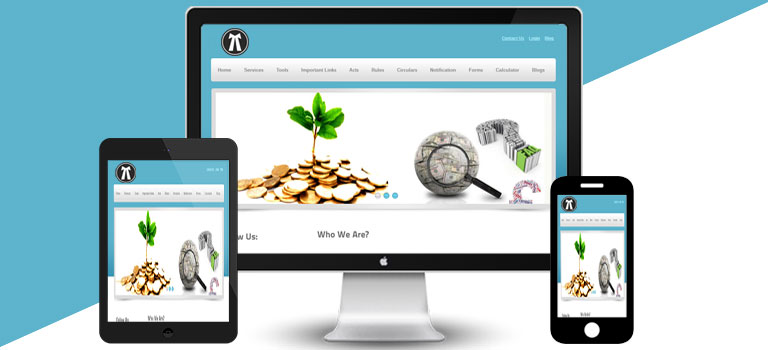 This lawyer website theme design consists of a blue and white color scheme with simple attributes. It makes its relevance with the purposeful placing of some signs and features. Some key features include the Visitor Counter, Department Link Gallery, Client Login Panel, and many more.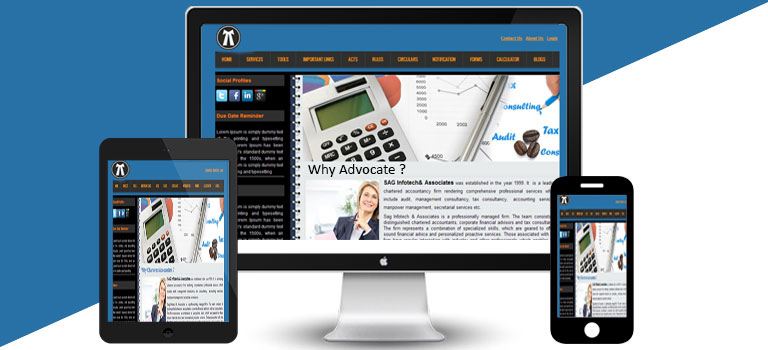 The Blue Black theme is for experts on finance matters. This theme is designed in a sober and calculative kind of surrounding to represent the accounting nature of legal professionals. The plain writing in black color with the white and blue background looks sophisticated and reflects clarity and positivity. It also is reminiscent of the lawyer's attire.
GENERAL FEATURES:
see more features for your legal website
Mobile Compatibility & Multi-device operable
Good Error Handling.Valid Mark-Up & Clean Code
Digital Optimisation friendly
Easy And Secure Website
Testimonials and Reviews
Blog Post
Case Analyzing
All legal Service Presented
Cleared and Smart contact system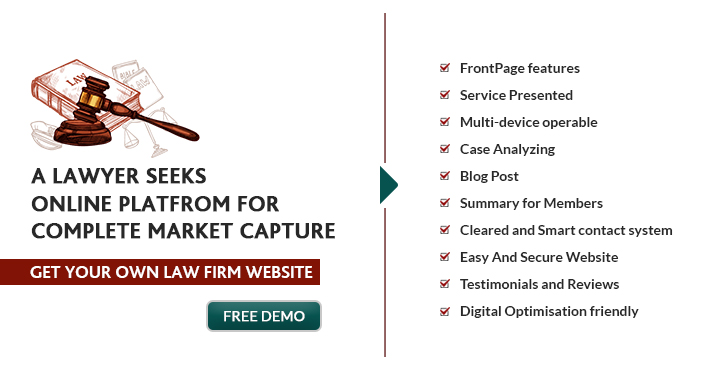 CA Portal has a wide pool of themes to choose from as per their specific needs and requirements. These law firm website templates cater to various needs and requirement with features like contact information, gallery, social media, forms, blog, calculator, and so on.
For those professionals on the lookout for means to scale their feature list on their website, these lawyer website templates serve all needs with top-end features like on the go content upload, easy customization etc. These templates are easily customizable. It means that in case you feel the need for a cosmetic update you can do the changes to any number of attributes as per your requirements.
A robust law website is an indication of your top-notch services. We included the top 5 templates too thus start your website and choose one theme that fits all your needs. These themes are easy to use, modify, and install so you don't have to worry about anything. Now if you want a custom template or template for a one-page law firm website just Hire Dedicated Web Designers like SAG IPL, they will do it..