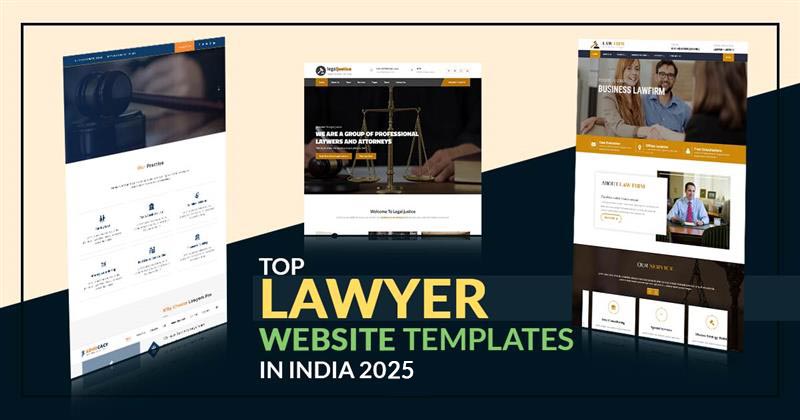 Branding in a crowded online world is a prerequisite to success. An apt legal law firm website is an indicator that you provide top-notch services as a lawyer. Spending on the HTML best legal lawyer web design is an Investment, Not an Expenditure and it is a great starting point for building a network and bringing clients to your legal firm—whether you are a budding, amateur or professional lawyer. Though Shakespeare, one of the world's greatest writers and dramatists, was not a lawyer he quoted about lawyers that "The purest treasure mortal times can afford is a spotless reputation." If you see the mobile-friendly lawyer website template for advocate services, CA Portal is the right choice. Here you will find the most comprehensive selection of law & legal law firm website templates and any other business legal consulting templates.
Thus for lawyers, keeping law firms sophisticated and professional on the web has become the need of the hour.
And here comes the role of the SAG CA Portal. We have an apt and dedicated team and means of designing terrific websites that shall elevate your best law firm website design and make it popular and a revenue generator too.
And for the purpose of representing a lawyer and his legal company, HTML-based professional website templates are a great start for lawyers.
All you have to do is just access https://caportal.saginfotech.com/ and describe your requirements and the rest SAG CA portal shall do.
We have a blend of coder and language experts who shall provide a kickstart to your business or create the multiplier effect if your business is already established.
We are obsessed with Search Engine Optimisation. If anybody uses the keyword best lawyers, then we promise that the name of your law firm shall appear on Google search results.
Moreover, if somebody knows your law firm by name and wants to contact you, he can use the medium of the website to contact you. Contrarily if he doesn't find your name on the website, most probably he shall switch to another lawyer. So having an online presence is necessary.
Best Law Firm Website Design Templates for Attorney Legal Firms Services…..
The following are the various themes :
#1. Legal law firm website Template
If you are searching for a theme that fits well with your profile of advocacy, then you are more than welcome to Lawyer Theme 1. This theme is aptly designed by using a specific colour scheme that maintains the essence of an advocate. This theme also uses the depiction of law books, a gavel or a scale with the backing lawyers feel. Lawyer theme has various traits:
Blog options, Gallery, options of login panel, Enquiry, Email Login, Career, Visitor Counter, SEO friendly, Chat, Email Login, blog options, Firm Information options, and so on. It can take your business to new heights.
If you are having any queries, Fil the Form on the legal & Lawyer website Click here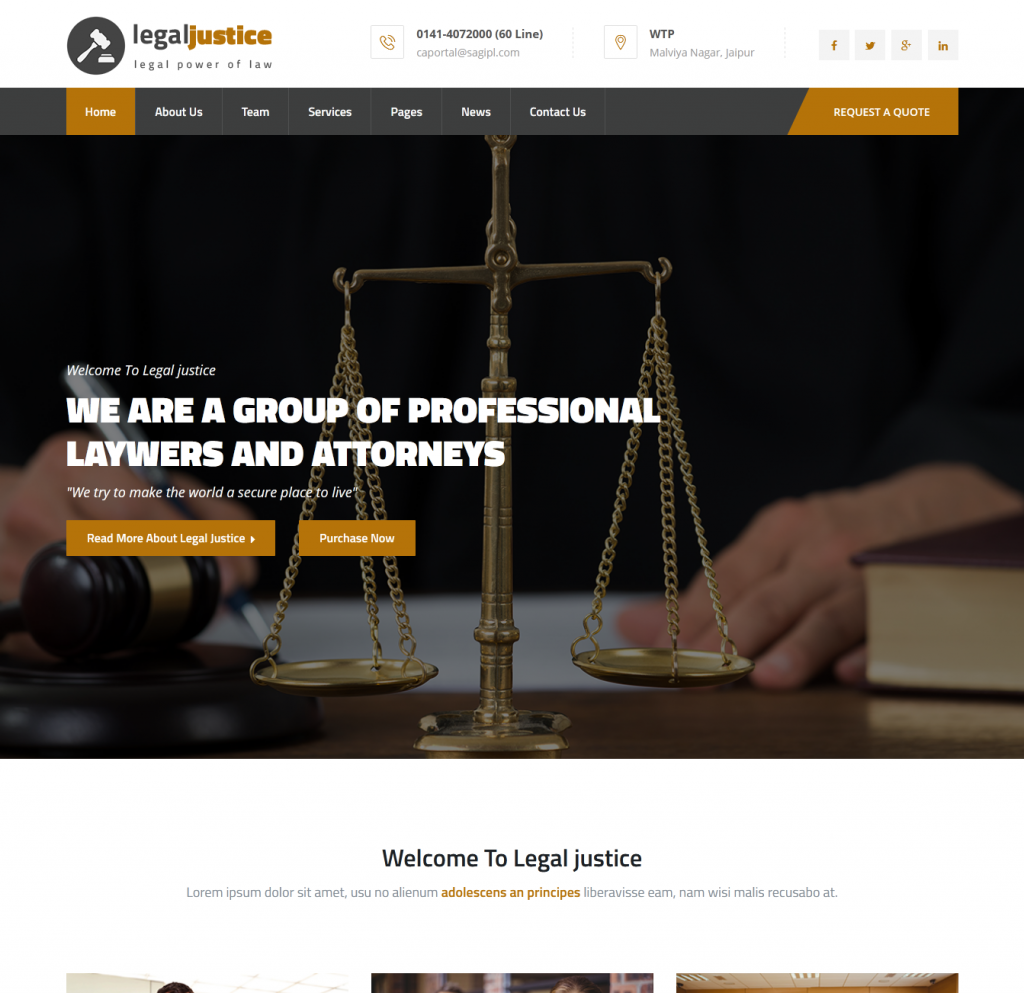 Professional and Lawyer & Accounting Websites for Your Firm
#2. Law Firm & Legal Service Website Template
Anyone in the legal space can benefit from this design as It is customer-centric. It is unique and designed by taking into consideration all the requirements of the law firm in consideration. So you can fine-tune and personalise the look to your liking accordingly.
It is a responsive website template making your life easier that would give an engaging and professional look to your website. It is fast along with being SEO friendly and has a pleasing colour scheme. It has the following traits:  Login panels, firm information,  Service pages,  Admin login panel blog, gallery and so on.
If you are having any queries, Fil the Form on to the website Click here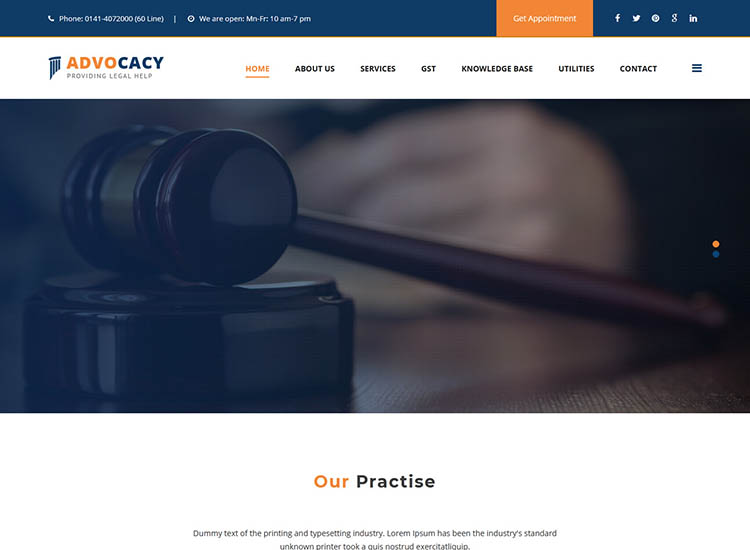 #3. The Lawyer or Legal Website Design Theme
It is a first-class website specifically for lawyers. It is full of great features. It has the traits of a unique colour scheme, is user-friendly, and is easy on the eyes. And worth mentioning here that it is the lightest HTML website template. It entails a Team detail page, firm details page, email login panel, Admin login panel, and so on.
Along with being responsive, it offers additional features such as Department links, a Client Login panel, a Visitor counter, Gallery, services and many more.
If you are having any queries, Fil the Form on the website Click here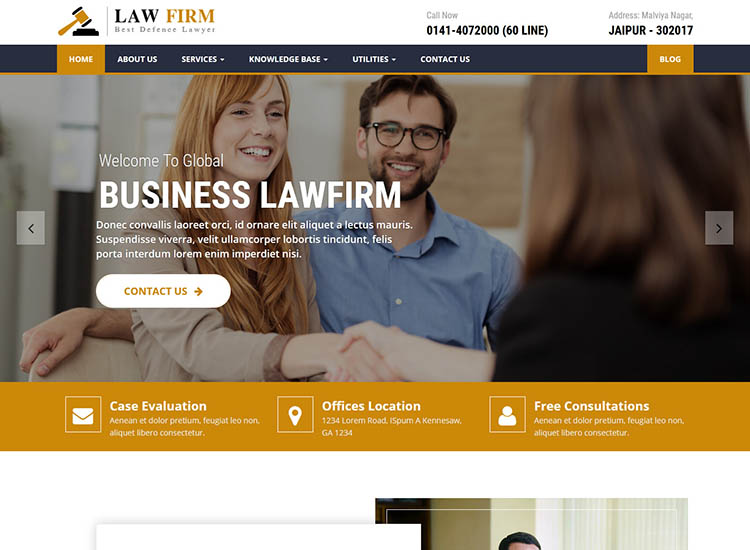 #4. Legal Firm Website Design Template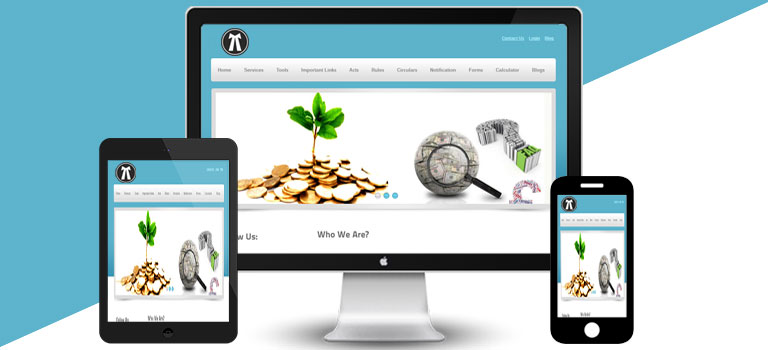 It is embellished/adorned with an amazing premium law theme and designed in brown-coloured layers. Besides, it leaves the spirit of Acts and systematic accommodation with traits like Firm news, Separate Login panel, Chat, career, Our Mission and other features.
If you are having any queries, Fil the Form on the website Click here
#5. Professional Legal Website Firm Template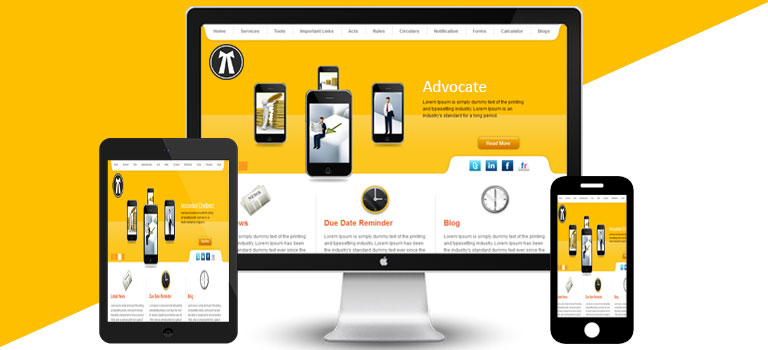 It has a vibrant colour scheme that is titled with the beautiful premium law theme for the lawyers and looks desperate with the energetic and vigorous colour scheme. It includes firm information, a Visitor's counter, types of login panels, auto calculator and furthermore suits your taste aptly.

CA Portal has a wide pool of themes to choose from as per their specific needs and requirements. These law firm website design Themes cater to various needs and requirements with features like contact information, gallery, social media, forms, blog, calculator, and so on.
For those professionals on the lookout for means to scale their feature list on their website, these lawyer website templates serve all needs with top-end features like on-the-go content upload, easy customization etc. These templates are easily customizable. It means that in case you feel the need for a cosmetic update you can do changes to any number of attributes as per your requirements.
A robust law website is an indication of your top-notch services. We included the top law firms' templates too thus start your website and choose one theme that fits all your needs. These themes are easy to use, modify, and install so you don't have to worry about anything. Now if you want a custom template or template for a one-page law firm website just Hire Dedicated Web Designers like SAG IPL, and they will do it..