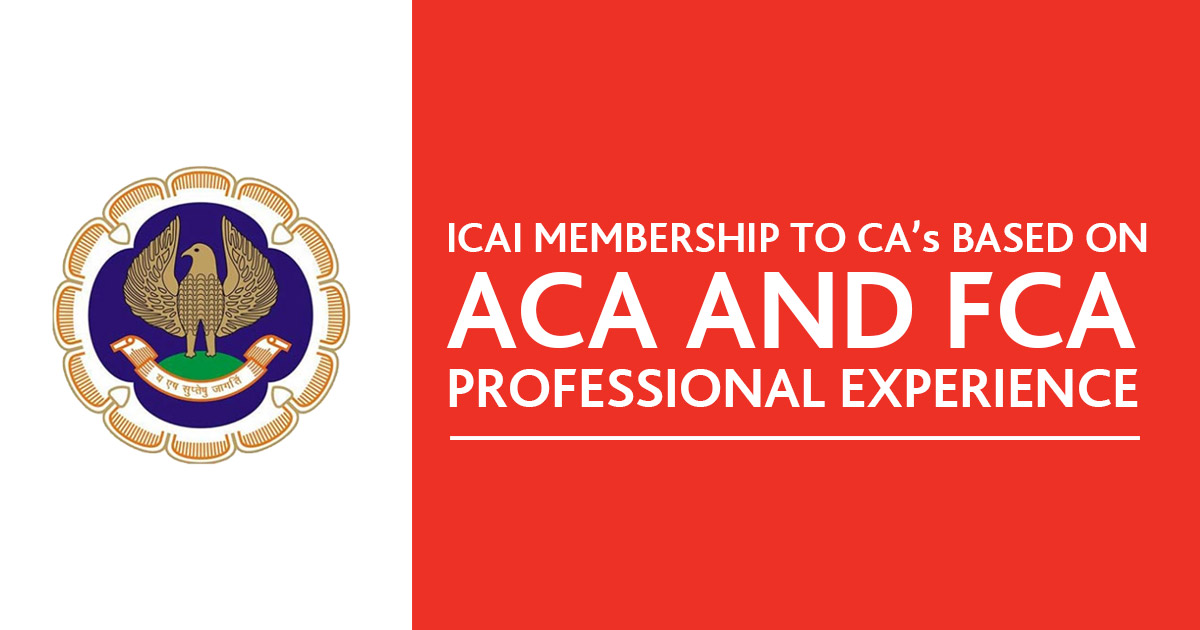 Chartered Accountants or CAs are highly in demand for their talents by industries present across the globe. So if you like the idea of an established, well-rewarding and an internationally renowned career then you are most likely to take up CA as your profession.
Institute of Chartered Accountants of India (ICAI) is the whole sole regulatory body for all that is happening in India related to the CA Profession. The institute offers CA courses to the aspirant students, it gives membership to the practising CA and allows the implementation of each and every rule related to CA.
CA memberships given by Institute of Chartered Accountants of India (ICAI) are segregated into two segments namely ACA and FCA. But before landing on to the difference between the two, let's have a glimpse of the renowned Chartered Accountancy Course.
About CA Program
ICAI is the whole sole regulatory body in India responsible for providing CA Courses to CA aspirants as well as conducting and managing exams for the students.
The program is a string of three levels namely Foundation, Intermediate and Final.
The minimum eligibility to pursue the CA course is 10+2 in any stream from a well-known university or board. To be qualified as a CA in India one needs to mandatorily clear the "final stage". And to practice CA, one needs membership from ICAI.
12th passed student can apply for a 'Foundation' training and exam. After clearing Foundation one can enrol for an 'Intermediate training and exam', in the end, one can enrol for a three-years articleship offered by ICAI and a Final Exam which needs to be cleared to be qualified as a CA.
Read Also: ICAI Guideline In Brief For the CA & Tax Professionals
Membership to CA is given either as ACA or FCA. Let's have a quick look at the difference between the two:
As discussed above, membership is the only key to become a practicing CA for which one needs to clear all the three levels of the CA program. CA or a member of ICAI can either be categorized as an Associate Chartered Accountant (ACA) or a Fellow Chartered Accountant (FCA) depending on its experience.
Associate Chartered Accountant (ACA)
First of all, clearing CA final is the must for anyone who calls himself a qualified CA. A Chartered Accountant who is granted this membership is a member of the ICAI for less than 5 years. The person is entitled to use ACA initials behind his name. Some (especially those not practicing the profession) opt for not becoming a Fellow member.
Fellow Chartered Accountant (FCA)
CA who has practiced the profession with any of the government or private commercial organizations for 5 years or more can apply for membership to ICAI. There is a level above ACA i.e. FCA. The Fellow Chartered Accountant can use FCA initials after his name.
Duties of both the members (Associate Chartered Accountant and Fellow Chartered Accountant) remain the same but the Fellow CA Members enjoy a bit of superiority to Associate CA Members. The FCA member of ICAI is privileged because he/she can get the chance to enter ICAI's Council and Regional Councils after qualifying certain parameters. They enjoy supremacy over ACA also because they have more experience and expertise in the field.