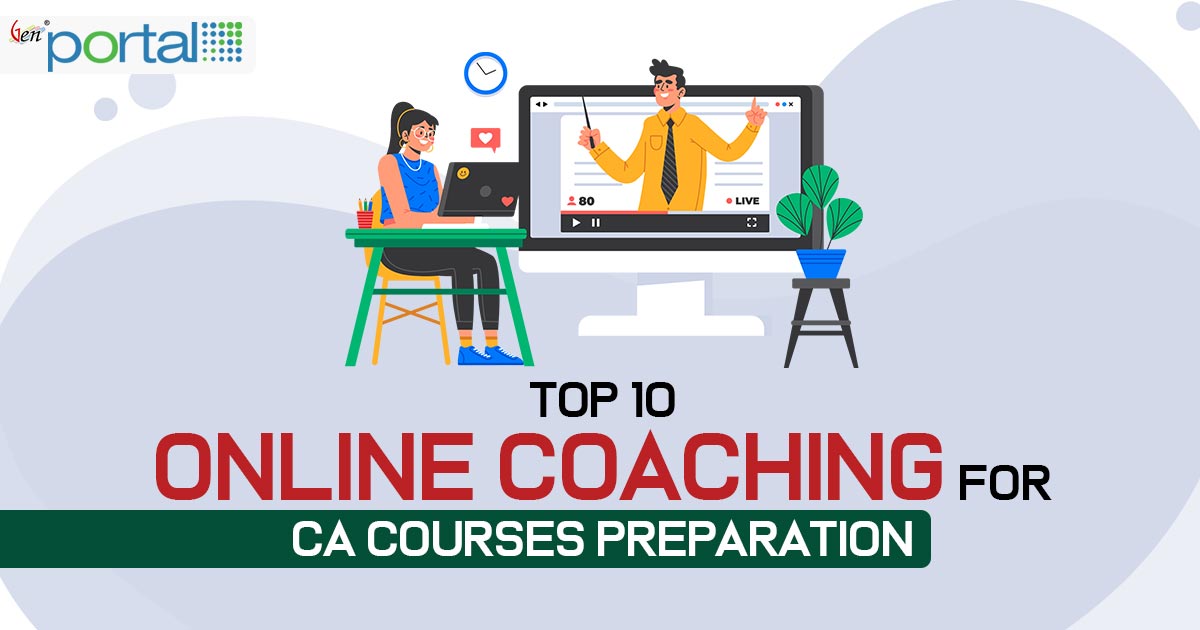 For making your chartered accountancy preparation stronger Register your name and then join the online classes, which clears the concept. You could save time by attaining online classes so that you could handle your study schedule. You can set your preparation and make your study plan consistent by taking an online class. For the respective subjects, you would meet with the best teachers who shall assist you in your preparation.
Besides the subject classes, there would be an interactive class in which students are enabled to ask their queries, mock tests, and monthly tests will improve your study graph and record.
Clearing all these levels require high skills like excellent numerical ability, advanced knowledge of financial reporting and management, good verbal & written expression, etc.
If we talk about the CA course duration, then it takes a minimum of five years for students to clear the exam. In 2006, ICAI announced three different levels for this course –
CPT (Common Proficiency Test)
IPCC (Integrated Professional Competence Course)
Final Exam
Historically, chartered accountancy was established way back in the year 1854 in Britain. In India, a chartered accountant becomes an official member of the ICAI after clearing the final CA exam.
"A chartered accountant handles the responsibility of financial management in reputed firms and also carriers out financial audits."
The career path to becoming a CA is exceptionally challenging for students. However, once a student clears all levels of the CA examination, then he/she can enter a profession that offers high respect, prestige, and excellent financial rewards.
As compared to physical classes online classes save you precious time which you might consume for your other learning. Your journey for the CA is longer and thus you should make it robust throughout the 3 stages. You must not miss the opportunity to take the best coaching.
Professional and CA,CS & Accounting Websites for Your Firm
List of Best CA Online Coaching Classes in India –
#1. TSD Elevate- Best CA Online Coaching
TSD Elevate, a Venture of Tunir Subho Projects (P) Ltd. launched 6 years back to provide good quality education to students for the preparation of Cost Management Accounting (CMA), and Chartered Accountants (CA). The experienced faculties for all 3 stages Foundation, Intermediate takes classes in a broad way including the practice of the questions in the class and resolving all doubts.
Weekly Tests as well as Revision tests are the best tools that the faculties provide to train the students for more suitable performance in examinations. Prior to the Covid-19 duration, over the year so many results were produced along with Pooja Chhatwani AIR-1 (Intermediate) and Karan Garg (North India Rank Holder).
TSD Elevate Mr. Tanmoy Dutta is the owner and director of the institute, he is a Chartered accountant by profession. The complete course curriculum would be designed under his guidance so as to attain the recent examination demand.
Contact
Read Also: Watch Out for Exclusive Apps for CA Aspirants
#2. VIDYA SAGAR CAREER INSTITUTE ( VSI)
For CA preparation VSI is a recognized institution among CA students. Also, Vidya Sagar is one of the best CA institutes in India.
Achievement
Vidya Sagar institute would be the best in the preparation for CA exams the major achievements of the institute are that the institute is a fortunate CA foundation coaching in India as it has given 6 Times All India First Ranks in the last 10 years.
In the year 2019 Vidya saga institute stands at second in All India First Ranks in the final stage and fetched the highest marks. In the All India attempt out of the top 50 ranks, VSI has given 10 ranks.
Rs. 11000 is the amount for the CA intermediate registration for a single group, for both groups, the amount is Rs. 15000, and for direct entry, the amount stood at Rs. 15000 for Indian candidates. Rs. 28200 would be the Intermediate single group (foundation entry) fees. Intermediate (foundation entry) fees are Rs. 33400.
Facilities
Most promising study materials and regular mock tests.
Satisfactory background for study and growth.
Instant tests and practice exams.
Notes are available for both English and Hindi mediums.
Contact
E-mail ID – educatorprabhu@gmail.com
Website – https:/www.vsijaipur.com/
#3. ALDINE CA
For online students, Aldine CA classes would be one of the most suited online CA coaching. The institute provides online classes for the CA pursuing students and pen drive classes. The Google Drive class opportunity would be there if you want to proceed with all three stages.
Facilities
Study material
Good faculty
Time management
Regular tests and practice
Contact
E-mail ID – info@aldine.edu.in
Website link– https://www.aldine.edu.in/
#4. TAKSHILA LEARNING
One of the considered CA coaching institutes is Takshila learning. They furnish various courses and competitive exam training. You could join the online class or live class at your easygoing schedule.
There is a facility for face-to-face learning in our e-learning education system. The eligibility for this exam will be 10+2 pass or equivalent students of Arts, Science, or Commerce stream students (excluding Fine Arts). Rs.12,000/- would be the registration fee for a professional program.
Facilities
Convenient and reliable
Certified
More Inexpensive
E-mail ID– info@takshilalearning.com
Website– https://www.takshilalearning.com
#5. V'SMART ACADEMY
V'Smart coaching institute of India is also the best coaching institute in India for CA-pursuing students. It is started by Vishal Bhattad who is a Chartered accountant. This coaching furnishes you with virtual classes and Pd classes for CA preparation. There are more than 50 midsts of V'Smart academy in India.
Facilities
They provide books on their website.
Flexible schedule.
Virtual and PD classes
Contact
Website: – https://vsmartacademy.com/
Read Also: A Guide To Get Started with Your Own CA Practice in India
#7. SWAPNIL PATNI'S ONLINE CLASSES
E-mail ID- swapnilpatniclassesllp@gmail.com
Web- https://www.swapnilpatni.com/
About us
If you are pursuing CA and looking for the best preparation coaching institute then Swapnil Patni's classes would be effective for you for online CA preparation. They furnished online classes in 150+ cities in India. Along with the studies they give motivational and inspirational lectures to students.
Class Room, Online Classes, and Distance Education courses are being delivered by the Swapnil Patni Classes and it has fees starting from Rs 1800 to Rs 52000.
Facilities
Live and pen drive classes
Inspired and motivates
Regular tests and activities
Professional faculties
#8. JK SHAH CLASSES
One of the most considered CA coaching institutes in India is JK Shah classes. They furnsihes you with the best CA foundation, inter and final course as well as CS coaching. JK Shah has more than 48 centres in India. The institute counted under the best coaching from many years for CA, CS, and CAN in India. 
Satellite classes, Online Classes, and other courses are being delivered by the JK Shah Classes and it has fees starting from Rs 2000 to Rs 45272.
Facilities
Both online and offline classes
Good record
Proper subject materials
Excellent teachers
Contact
E-mail ID – info@jkshahclasses.com
Website – https://www.jkshahclasses.com
#9. NAHATA PROFESSIONAL ACADEMY
In the CA exams, the Nahata Professional Academy has made its students at the top list of All India Results in the field of CA examinations and CS examinations. They utilize the best method and strategies to furnish effective learning for their students.
Rs. 21450 would be the fee for the CA Final Group II Course.
Facilities
Books and library
Separate doubt sessions
Test series and practice
Contact
E-mail ID– cacsnpc@gmail.com
Website – https://npaacademy.com/
#10. INDIGO LEARN
The new technology application for the CA students has been provided by Indigo learn so that their students can get the best coaching in a virtual way. You can begin your classes anywhere, anytime, and on any type of device, you get unlimited high-quality lectures and pdfs. The concept would be explained through the method of story and animation.
CA Foundation examinations fees (approx)- Rs. 12,999(Aug,21); Rs. 16,999(Nov,21); Rs.19,999(May,21)
Facilities
Flexible hours
More options for videos
Work on any device
Smart learning
Contact
E-mail ID- support@indigolearn.com
Web- www.indigolearn.com
#10. KONCEPT CA CLASSES
For CA made by All India CA Rankers, Ph.D. holders, and IIM graduates, Konceptca classes have the course materials. According to your syllabus, you can have the study materials and the latest updated videos. Indeed you are enabled to compare your monthly and weekly progress reports.
Facilities
User-friendly and understanding
Logically build
Contact
E-mail ID – Info@Konceptca.Com
Website – www.konceptca.com