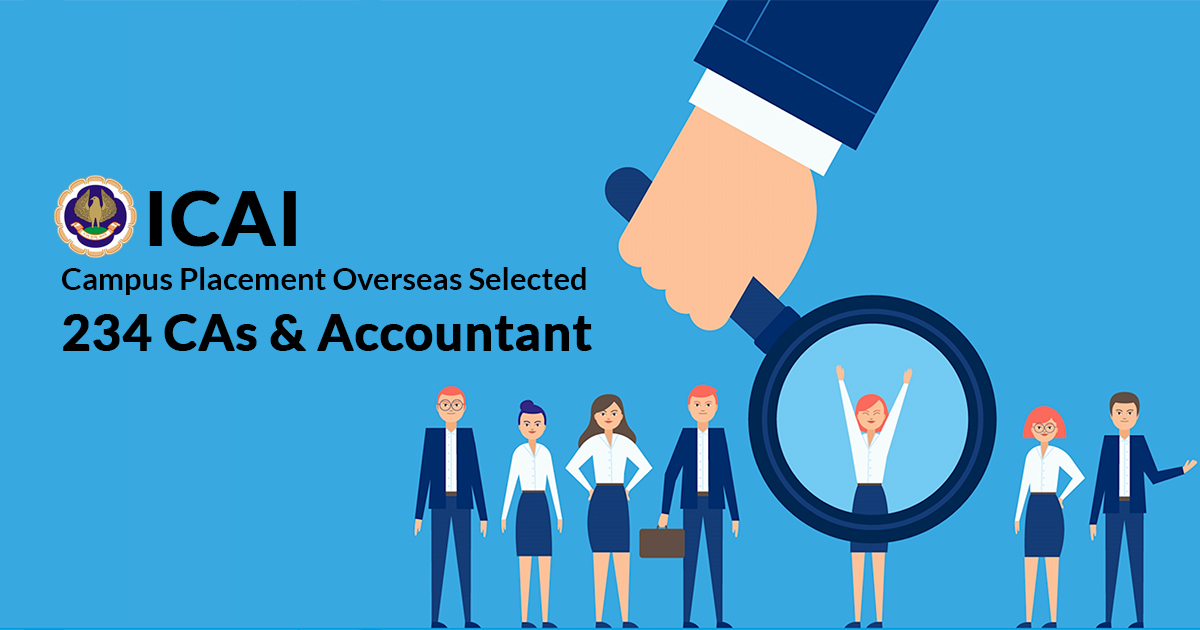 A piece of exciting news has arrived for the chartered accountants as around 234 CAs have goit placement overall as per the statement by the ICAI president.
The Institute of Chartered Accountants of India (ICAI) president mentioned that the around 47 chartered accountants got placement in the ICAI overseas campus placement drive and another 187 CAs got placed in the domestic round.
The ICAI committee for export of CA services and WTO recently arranged overseas campus placement for the accountants as well as for the chartered accountants from 12th to 14th December 2019.
Read Also : ICAI Removes 3 CAs for 3 Months From Register of Members
The campus placement was done in person at Delhi, Mumbai and Chennai while it was done via video call at the location including Bangalore, Hyderabad, Pune, Jaipur and Ahemdabad.
There were 18 companies, 4971 Chartered Accountants and 1342 Accountants that have registered for the 116 vacancies of CA and 26 vacancies for the accountants.
Out of which there were 492 CAs and 69 accountants were shortlisted and finally 187 CAs and 47 accountants were selected for the post.