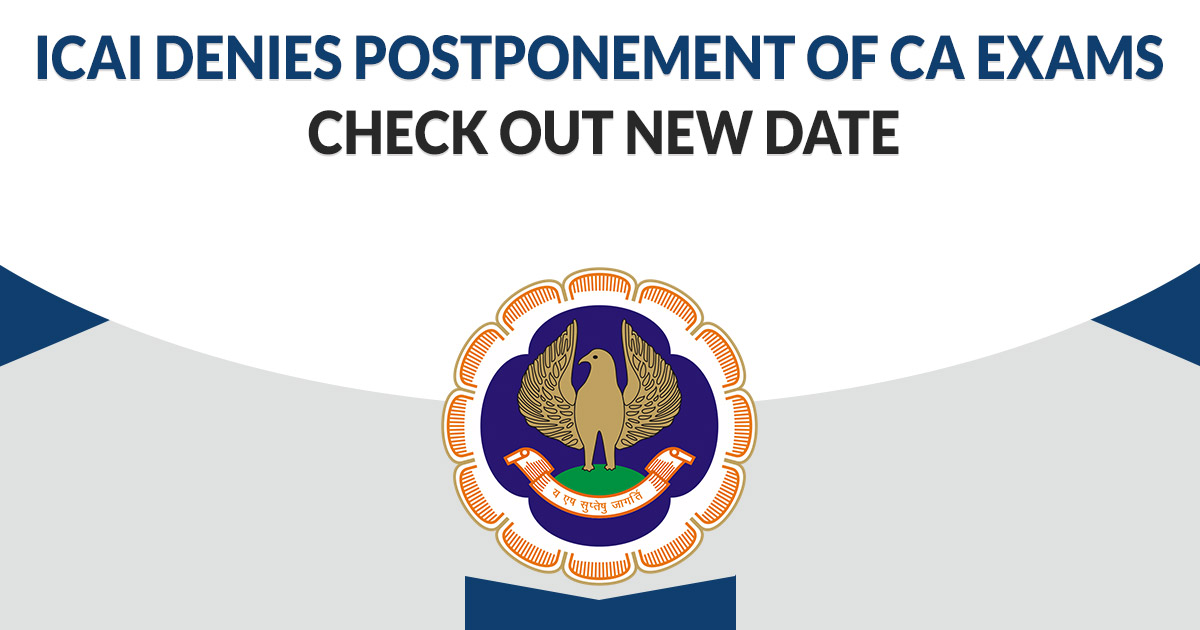 Curbing the false news circulated on social media, the Institute of Chartered Accountants in India (ICAI) currently stated that CA Exams scheduled for November 2019 will not be postponed. Exams will go on as per the schedule beginning from 1st November 2019.
From the desks of ICAI, "It came to our notice that certain false announcement has been circulated on social media stating that the CA Exams will be held in December instead of November 2019".
Read Also : Trade Mark Registration of UDIN Leads To Generation of Over 30 lakh UDINs
ICAI even stated that this so-called announcement on social media is not delivered by the institute and the exams will begin on 1st November 2019 as scheduled by concerned authorities. Relevant details regarding the examination are visible at ICAI's announcement block on the website https://www.icai.org/ under ("Important Announcement – CA Examinations November 2019 – (14-08-2019)".
Students who are appearing for CA Exams are suggested not to entertain such misguiding rumours on social media and for true knowledge regarding exam schedules or any other information kindly visit ICAI's official webpage available on the link https://www.icai.org/.