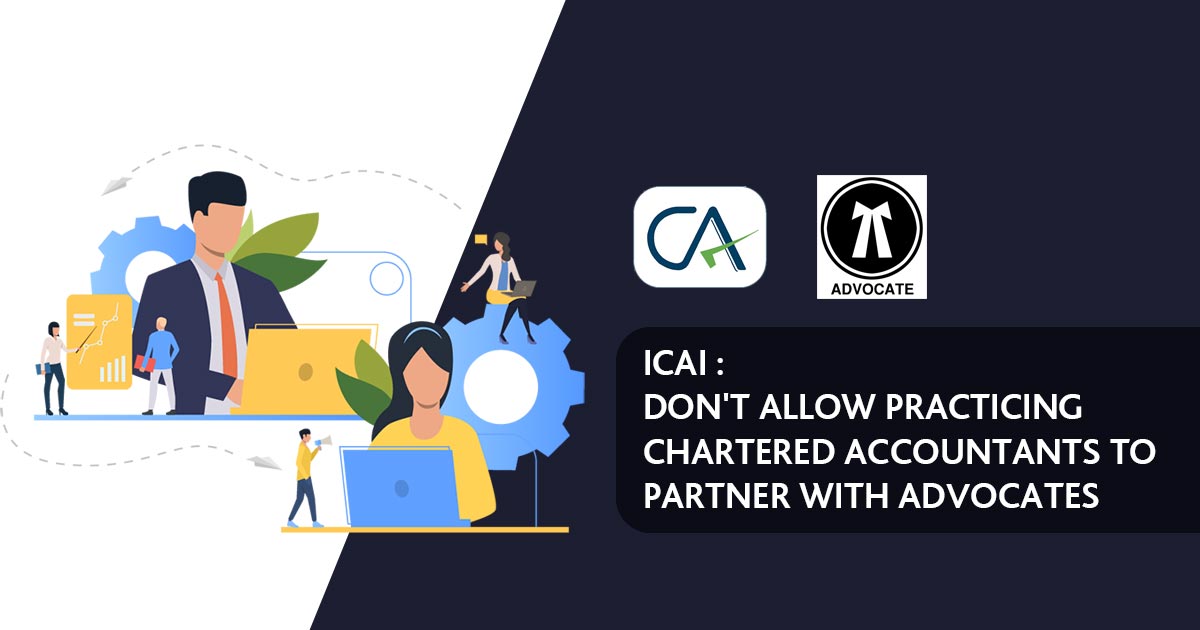 The Institute of Chartered Accountants of India (ICAI) currently provides the set of Frequently Asked Questions (FAQs) in which the institute specified that the practising chartered accountants shall not enter towards the partnership through the Advocates registered with the Bar Council of India.
According to clause 'c' of Regulation 53B of the Regulations, the institute inside the FAQs mentioned that entering in the alliance within the advocate is allowed and the member of the bar council of India is made beneath the advocates act 1961.
But according to the rule 2 of Chapter III of Part IV "An Advocate shall not enter into a partnership of any other arrangement for sharing remuneration with any person or legal Practitioner who is not an Advocate."
Read Also : ICAI: Form 18 multidisciplinary partnership with additional professionals
"Hence, unless the Bar Council of India Rules, 1975 are amended, MDP CAs in Practice shall not enter into partnership with an Advocate who is the member of the Bar Council of India," the ICAI stated in a statement.
In the current times, they mentioned that the amended Form 18 to promote the formation of the multi-disciplinary partnership firm of exercising chartered accountants.