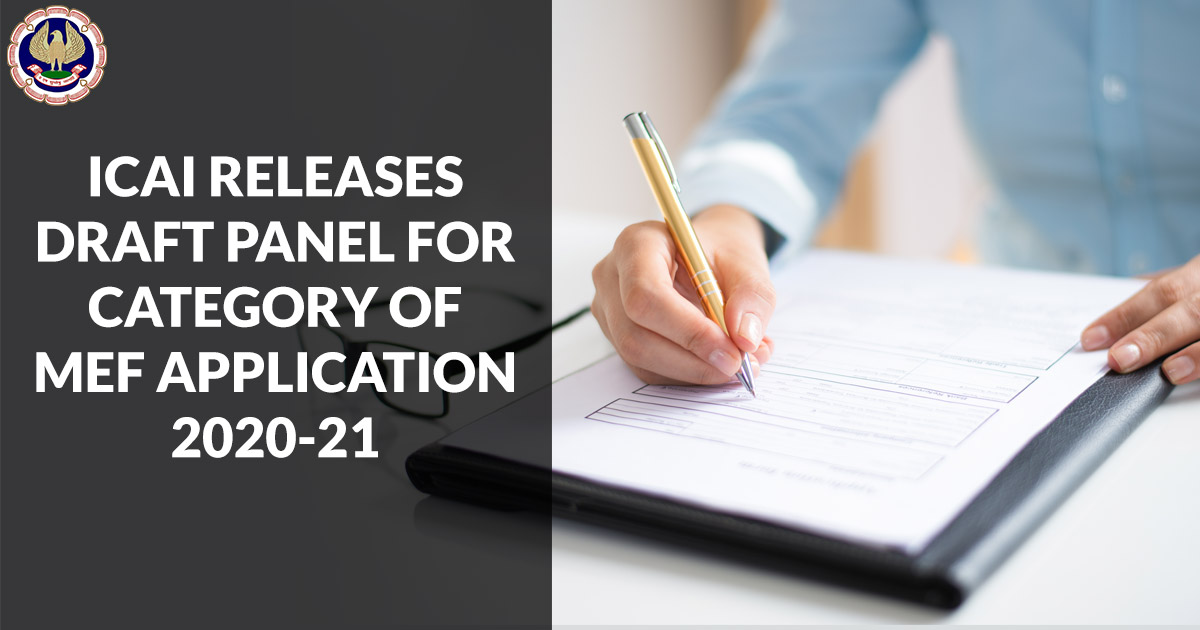 The Institute of Chartered Accountants of India ( ICAI ) has held the Draft Panel for Category of MEF application 2020-21.
So to see the division and other details concerned with their MEF application the MEF applicant can see on the link https://meficai.org/. The mentioned division is concerned with the verification of common partners and checking of financial documents through the auditors.
Read Also: ICAI Change of Examination Centre for January / February 2021
The notification seen will be told through a separate window. Any comments or observations on the information along with the division will be shared through the applicants of the MEF via  https://app.meficai.org/complaints till 20/01/2021 comments ICAI. post to that no submission for MEF 2020-21 will be entertained. 
Read more official Announcement : Click here