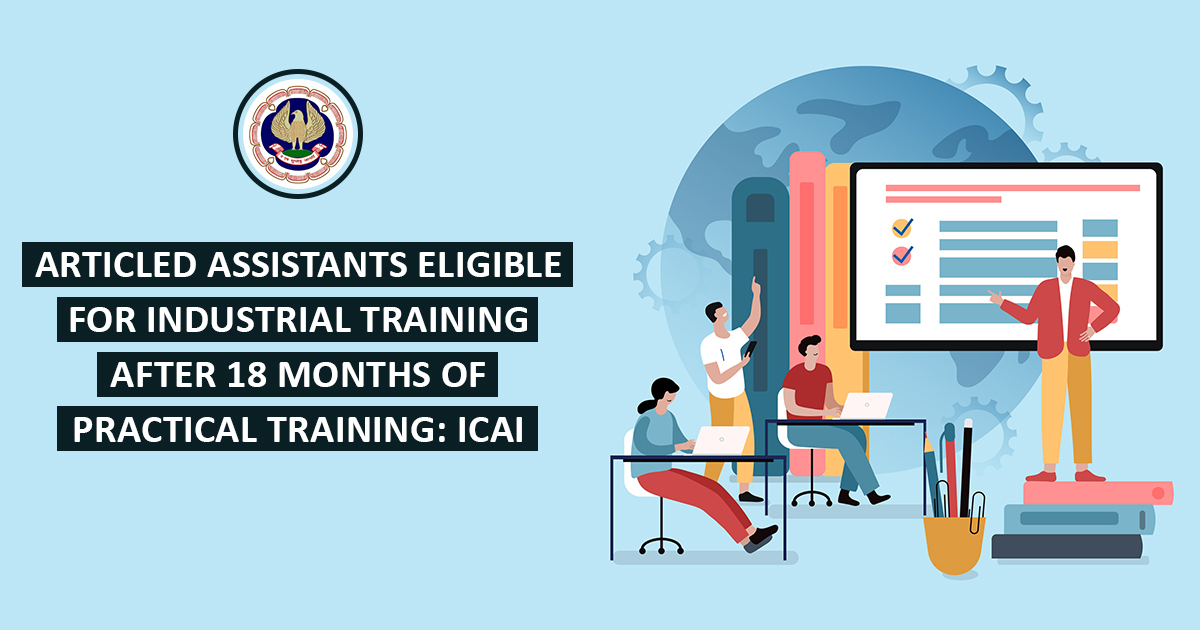 The rule known as Chartered Accountants (Amendment) Regulations, 2020 is because of the ICAI on Wednesday provides the notification for replacing the Chartered accountant rules 1988 for regulating the draft.
The Amendment attempts to improve regulation 51, which involves industrial training under Chartered Accountants Regulations, 1988.
The article assistant who has qualified the Intermediate (Professional Competence) Examination or Professional Education (Examination-II) or Intermediate exam along with who has finished the 18 months of practical training will be qualifiedfor the industrial training.
An article assistant can also become a industrial trainee in all the given offices i.e Central or State Governments, Central statutory and judicial authorities, regulatory bodies, banking companies with certain criteria fixed by the council.
Read Also: ICITSS – Adv. IT Test through Home-Based Mode, Exam Date Announced
The article assistant is to be obliged to undergo his industrial training at least 3 months before the commencement of these training.
The training period will lie in between 8 to 9 months.
"the industrial training shall be received under a member of the Institute. An Associate who has been a member for a continuous period of at least three years shall be entitled to train one industrial trainee at a time and a fellow shall be entitled to train two industrial trainees at a time, whether such trainees be articled, assistants or audit assistants."
The trainee will be given the certificate on completion of the training approved by the council and one copy of the certificate will be given to the secretary.
In regulation 54 of the said regulations, in sub-regulation (5), for the words "shall not exceed one year", the words "shall not exceed eighteen months" shall be replaced.
In regulation 58(2), for the words "If the period of the excess leave taken is sought to be served", the words "The period of excess leave taken shall be served" shall be substituted.

Also In regulation 58(2) For the words "last served his articles," the words "last served his articles" and shall be substituted and Sub-regulation (4) shall be omitted.
"Any person desiring to make any objection or suggestion in respect of the said draft regulations, may forward the same to the Council of the Institute of Chartered Accountants of India within the period so specified, addressed to the Acting Secretary, the Institute of Chartered Accountants of India, ICAI Bhawan, Indraprastha Marg, New Delhi,"