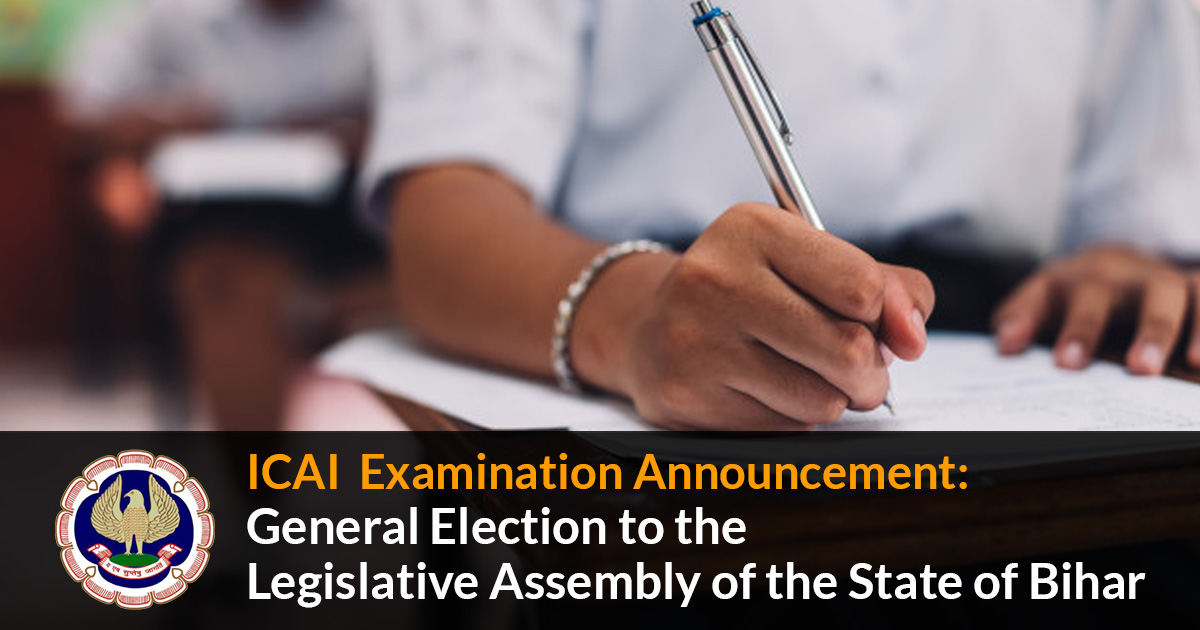 Important Examination Announcement- (27-08-2020)
On 25th September 2020, the press conference the Election Commission of India declared the Schedule of General Election to the Legislative Assembly of the State of Bihar which states that election in Bihar is to be carried on 28th October, 3rd November & 7th November 2020.
Indeed the CA examination is to be scheduled from 1st to 18th November 2020.
Read Also: ICAI: Revocation for Validation of Peer Review Certificate
The students who had chosen the state Bihar to give the exam along with the key members must have initiated a note that the relevant steps need to be taken that makes interest to the students for sitting from the exam centre from Bihar.
For more updates see the website of the Institute www.icai.org for more disclosure in this concern.

Read more official Announcement by ICAI : Click here
Now more all Official Announcement released by ICAI department: Latest official Announcements from the ICAI