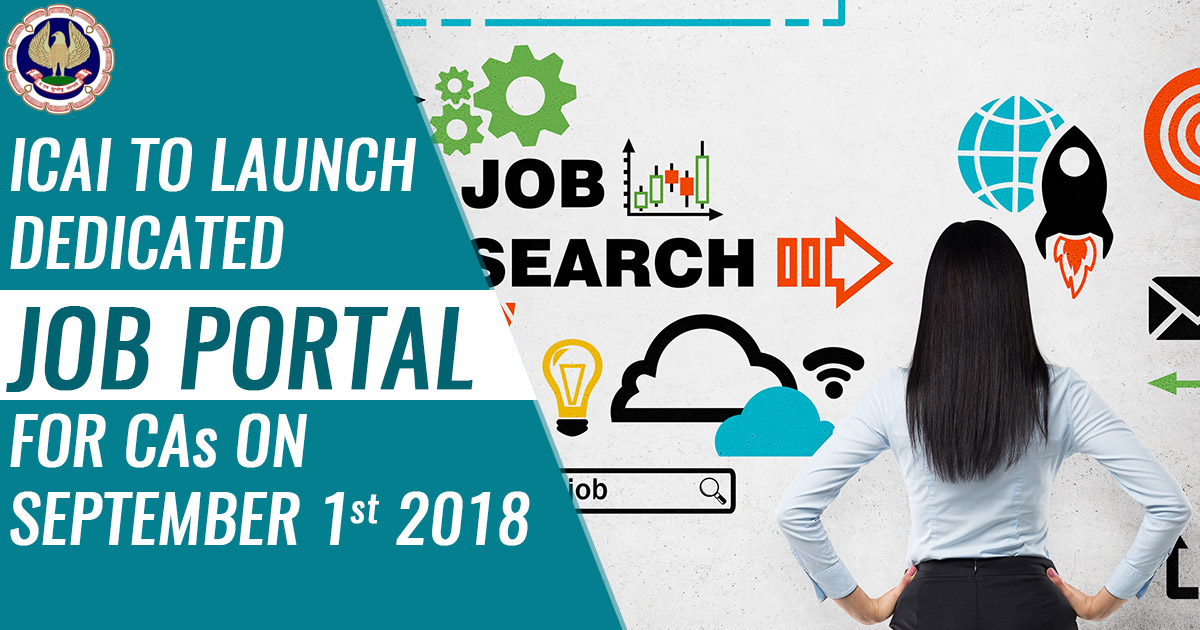 Since the introduction of the Goods and Service Tax or GST in India, the demand for Chartered Accountants has only seen exponential growth. This has also resulted in huge job growth in the sector. Keeping the demand in mind and also to stay up to it, the Institute of Chartered Accountants of India (ICAI) is set to launch its own online job portal on September 1. This exclusive portal will list jobs from varied sectors related exclusively to Chartered Accountants.
Post introduction of GST, the demand for CA's has skyrocketed. The demand in some cases is double to that of availability. The new portal will not only help CA Job seekers to find better jobs with ease but also enable the organization to easily recruit world-class CAs.
Key features of the ICAI Portal
The database would be authentic and all profiles will be verified.
Portal will be developed as per the demands and needs of the industry.
Job Hunting, as well as the Recruitment process, would be fair and Transparent.
Portal will have video Curriculum Vitae(CVs) which could be updated via LinkedIn.
Flexi-hour working will also be facilitated by the portal.
Recommended : How to Create a Chartered Accountant Website As Per ICAI Guidelines
Registrations are free and potential aspirants must not fear as any information shared on the portal is not for commercial purpose. Both the free registrations and job posting window is open till 29th August 2018. Reportedly, the current state of certified CAs in the country stands at over 2.70 Lakhs and the total count for active CA aspirants stand at 8 lakh.