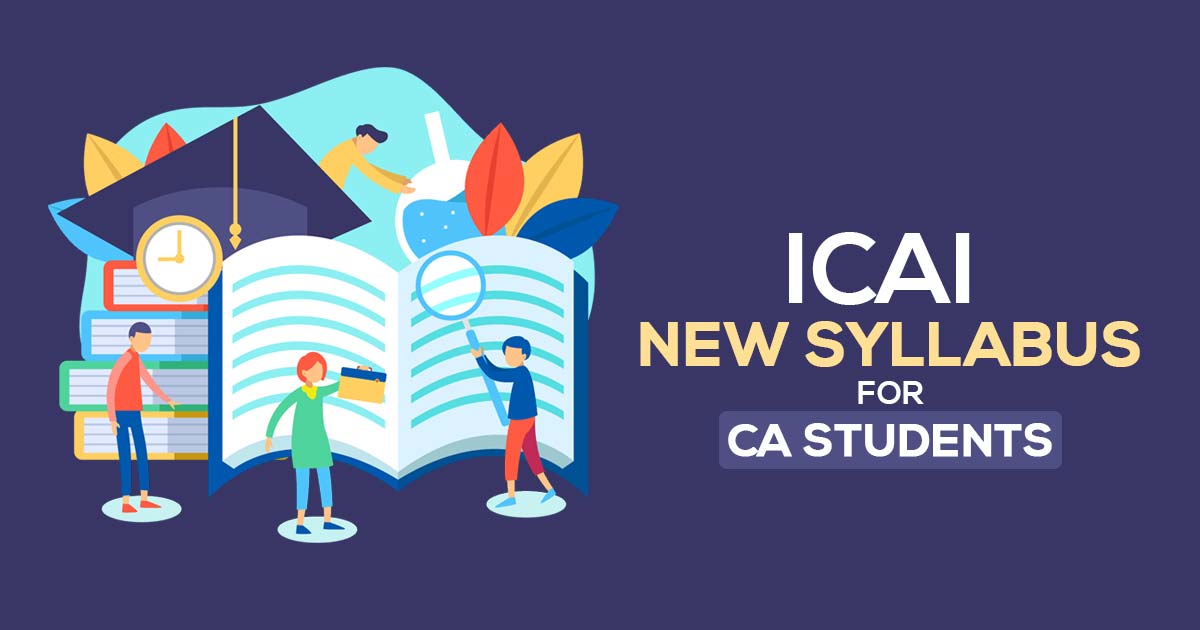 The new syllabus has been approved by the Law Ministry which was proposed by the Institute of Chartered Accountants of India (ICAI) for Chartered Accountancy CA Foundation, CA Intermediate, and CA Final exams. 
The revised curriculum places significant emphasis on technology, aiming to equip students with advanced skills in this domain, according to the former president of the ICAI.
Aligned with the National Education Policy (NEP) 2020, the updated syllabus not only covers subjects like the Indian Constitution but also includes diverse courses such as philosophy, psychology, and the art of advocacy. This comprehensive approach is designed to foster well-rounded professionals.
Developed in accordance with the NEP 2020 and International Education Standards (IESS), the suggested syllabus seeks to cultivate professionals who are globally competent.
Read Also: ICAI President Stresses Technology for Competitive Advantage
Key Features of The New Curriculum Include:
Entry through Foundation and Direct Entry routes.
A combination of descriptive and objective assessments.
Inclusion of technical competencies.
Emphasis on quality academic education.
Practical training spanning over 2 years.
Integration of ethics in the final 2 papers.
Two-level integrated training in soft skills and information technology.
Skill-based assessment for Foundation, Intermediate, Self-paced online modules, and Final exams.
Inclusion of multi-disciplinary case study papers.
NEP 2020- Technology Based Learning and Assessment
Additionally, the NEP 2020 promotes technology-based learning and assessment methods, which are reflected in the new CA curriculum. It introduces-
Online learning modules
Self-assessment through online MCQ dashboards
Integration of information technology with core papers
Audio-enabled e-books
Virtual classes conducted by expert faculty
BoS Mobile app also facilitates convenient learning
NEP 2020- Multi-Disciplinary Approach
Moreover, the NEP 2020 emphasises a multi-disciplinary approach, incorporating subjects such as-
The Constitution of India and the Art of Advocacy 
Psychology and Philosophy
Entrepreneurship and start-up ecosystem
Digital ecosystem and controls
The primary objectives of the updated curriculum are to enhance learning methodologies, ensure comprehensive and accurate skill assessments, and foster a multidisciplinary mindset among students. It also facilitates focused and effective practical training, catering to the evolving needs of the profession.
While the new syllabus has been accepted by the government, the ICAI is yet to announce the date of its implementation, despite the CA Foundation exam originally scheduled for December 2023, as per the current syllabus. Students can anticipate a dynamic and enriching learning experience as they embrace this forward-looking curriculum in the near future.