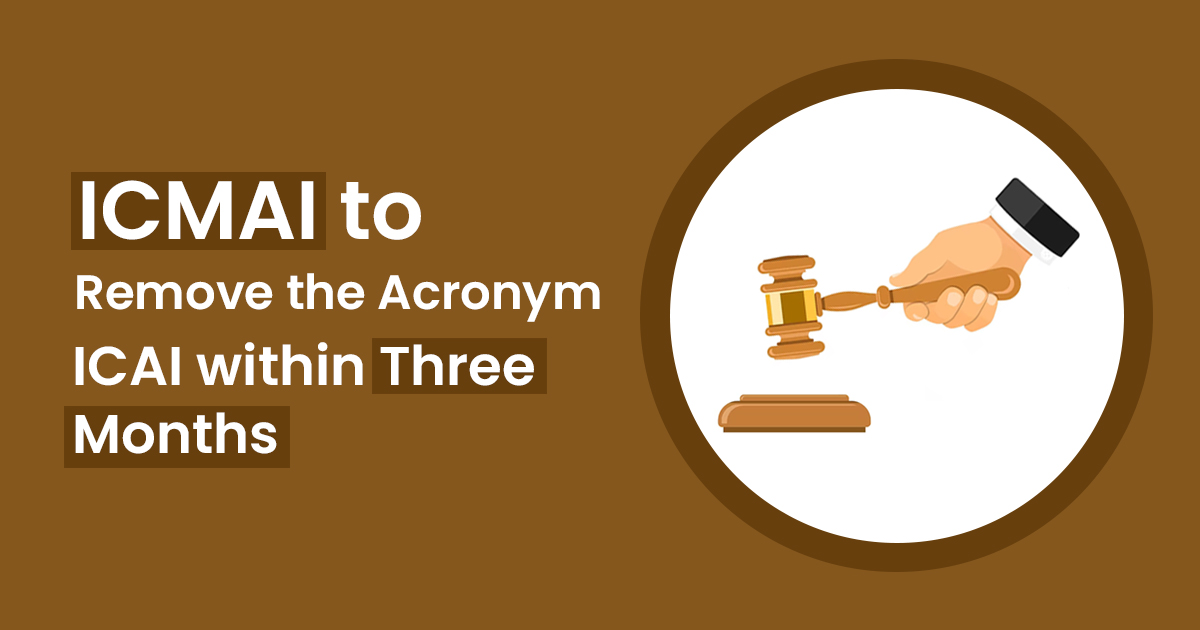 Following the Institute of Chartered Accountants of India's (ICAI) victory in a trademark infringement lawsuit against them, the Institute of Cost Accountants of India (ICMAI) has decided to stop using the abbreviation ICAI. On March 21, 2023, the Delhi High Court ordered a temporary injunction prohibiting the ICMAI from using the abbreviation ICAI. The ICMAI was given three months by the court to get rid of the acronym from all physical and virtual media, including websites and social media.
Since 1949, ICAI would be using the abbreviation ICAI. In 1959, ICMAI was incorporated and initiated using the abbreviation ICAI in 1972. Against ICMAI in 2022, the ICAI filed a trademark infringement lawsuit. Confusion among the public has emerged with the ICAMI's use of the abbreviation of ICAI, ICAI contented.
Read Also: ICAI President Stresses Technology for Competitive Advantage
The ICMAI has said that it would abide by the court ruling and take the acronym ICAI out of all printed and virtual materials. A new acronym has not yet been disclosed by the ICMAI.
An important milestone in the Indian accounting industry is the ICMAI's decision to stop using the abbreviation ICAI. With more than 1 million members, the ICMAI is the second-largest accounting organization in India. The ICMAI's decision to stop using the acronym ICAI may affect how the organization is viewed by the general public and potential employers.
The ICMAI's decision to stop using the abbreviation ICAI serves as a further reminder of the value of trademark protection. Because it had registered the acronym ICAI as a trademark, the ICAI was able to effectively defend its trademark against the ICMAI. Businesses should take action to protect their businesses from infringement by registering their trademarks.
the official ICmai announcement for Circulars and Notifications Click here: