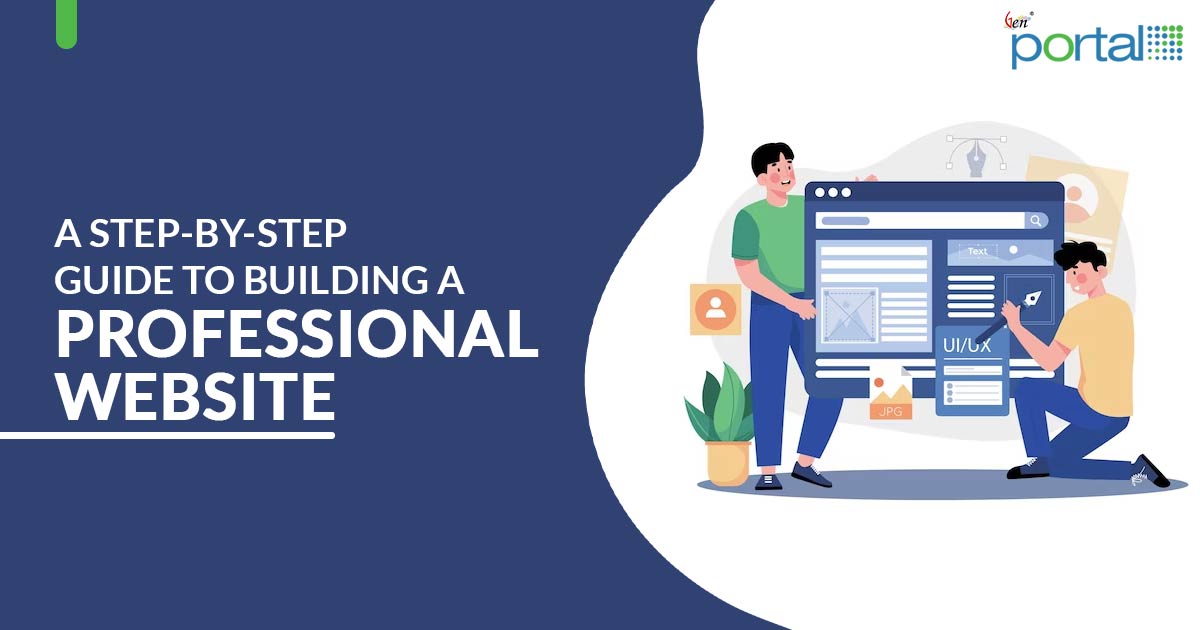 Professional services companies are adjusting to a marketing landscape that is changing quickly. Industries that have historically relied on interpersonal relationships, trust, and face-to-face encounters are being asked to devote more time and energy to their online presence. The global pandemic of 2020, which drove the majority of us into digital commerce, has brought attention to the necessity for every organization to catch up digitally.
Business owners should be aware by now of the importance that websites have in the current marketing environment. Your website serves as your "digital reception area" in the digital era for interested potential consumers.
You understand that the greatest method to reach potential consumers in the modern world as a service provider is online. Most consumers prefer to arrange through your professional services website rather than phoning or visiting in person because of convenience and efficiency reasons. You'll want online scheduling software so that you may take appointments and payments through your business website in order to meet their expectations and increase your sales. Once you have decided to own a Professional accounting website the next major task is how it will appear in front of the potential crowd i.e. the complete layout of the website.
The best part of it all is that building a website for your service business doesn't need you to be a Fortune 500 corporation, hire personnel, or know how to code. We're here to demonstrate how simple it is to build your own, with the best possible performance, dependability, and payment security.
Just eight easy steps to follow and the results will leave you Awestruck (obviously in a positive way):
Here's how to build a professional website that offers services:
Launch your website
Pick a layout
Brand your website
Add the right pages
Pay attention to SEO
Make your website mobile-friendly
Promote your services
Keep your site up-to-date
Build a Professional Service Based Website Affordable Cost
#1. Launch your Service Provider Websites
Choosing a website builder that simultaneously fits all of your creative and commercial goals is the first step. One of the top website builders on the market CA portal is been preferred by millions of companies worldwide. It's an approachable, expert choice with cutting-edge web design features and commercial possibilities. One of the numerous readily available templates for company websites can help you get started.
Let the CA portal manages everything for you if you want to get started with a solid foundation quickly that you can fully customize afterward. The artificial design intelligence tool will automatically construct a service website for you after asking you a few straightforward questions. The style, colors, font, and even images—which are taken directly from your social network account—are instantaneously arranged.
#2. Pick a Layout
There are two primary schools of design to consider when it comes to the layout of your best professional services website: the traditional website and the one-pager. Your decision will rely on the unique requirements of your company, but both are excellent possibilities.
Each part of your service-based website has its own page in the traditional approach. This is a great option if you want to spread a wide range of material throughout multiple areas of your website, such as a blog, photo gallery, or FAQ page.
On the other side, a one-page website can only have one page. Instead of linking to separate pages, each menu option directs the visitor to a different portion of the same page. This approach has the benefit of allowing you to choose the order in which people view your material, and it also works well on mobile. Due to its powerful design and simplicity, more companies are choosing the latter.

#3. Brand Your Website
We are aware that you gave your brand's design and feel a lot of attention. Make sure such components are present on your website to preserve the brand identity your clients know and appreciate.
Here are some recommendations for customizing your website to fit your brand:
Get a Domain
Your website's address is its domain name. This will often be your professional services company name since it gives your website a polished appearance and establishes your brand online. Check out this helpful article on selecting a domain name for your website.
Create a Custom Logo
Your logo, however modest it may be, is extremely important to your company. The placement of your logo on your website must be visible since this is essential for increasing brand identification and awareness.
If you don't currently have one, a logo creator may help you build one quickly. Then your logo may be used on various platforms, such as your website, newsletters, and even your favicon (the small icon that appears on a tab in your browser). It's a long-standing online standard, therefore don't forget to always connect your logo back to your site.
Choose Your Colours
Your brand identity is significantly impacted by the colors you choose. Colors not only make a website more visually appealing, but they can have psychological effects or links with your business.
Your site's overall performance is greatly influenced by your color scheme, which increases both conversion rates and time spent on a page. According to research, colors alone can account for up to 90% of a person's evaluation of your website. Furthermore, studies suggest that color increases brand awareness by 80%.
As you build a website for your service business, it's imperative that you select a powerfully branded design, which includes a potent color scheme, logo, and domain name.
Read Also: Best Responsive Website Themes for Accounting, Corporate & Law Firm Website
#4. Add the Right Pages
The enjoyable part is finally here. Determine the most logical approach to organize all the material you want to add to the website of your service. You get to choose how many (and which) pages to include because it's your company. The most preferred choices are as follows:
Homepage
This serves as your website's main hub. Since it frequently serves as a consumer's first encounter with your brand, it must be both captivating and educational. Ensure that it prominently shows the name of your business and plainly outlines what you do.
You ought to feature a Book Now button above the fold as the goal of your website is to start bookings. This provides visitors with the choice to plan or book your services as soon as they arrive at your website.
Bookings page
You should include an online booking and payment system that allows consumers to schedule and pay for your services if you want to increase income. You may put your online scheduling tool anywhere on your website, but a lot of companies choose to have a distinct reservations page. In this manner, you'll be able to provide your services in an understandable, well-organized manner that has all the crucial information, such as name, price, and availability.
About page
A personal overview of your company may be seen on the About Us page. It's a fantastic platform for showcasing your identity, from your company's beginnings to your career highlights and mission statement. If you have a large crew, you may want to add a section called "Meet the Team" so that visitors may learn more about your company.
People should be able to identify with your brand's personality since doing so will enable you to establish lasting relationships with your clients. As a service provider, building relationships is essential to attracting and maintaining devoted customers.
Contact page
Visitors may conclude it is not worth contacting you or using your service if they have to spend time hunting for your contact details. Add a page or section to your website with all of your contact information on it. This should include any contact information clients could need to reach you, such as phone numbers, email addresses, social media accounts, contact forms, and so on.
Blog
A blog is a priceless tool for attracting visitors to your website, cultivating a devoted following, and establishing your expertise in the industry. In fact, according to 72% of internet marketers, creating quality content is their best SEO (search engine optimization) strategy for boosting website traffic and search engine rankings.
Testimonials
Positive, unbiased reviews of your superior service are the single most impressive thing you can show a potential customer. Many consumers' decisions to convert are influenced by positive ratings. With that in mind, add a testimonials page to your website. It's a crucial marketing strategy that can result in conversions.
PR coverage
Make this a point on your website if you are featured in reputable magazines. Similar to testimonials, this will raise the legitimacy of your brand and further establish your business as a market leader.
FAQ page
You may address queries that may inevitably arise as visitors read your website by having a FAQ page. This fosters confidence in your brand and makes potential buyers feel at ease with your goods.
#5. Pay Attention To SEO
The process of SEO involves making your website more optimized so that your pages will appear higher in search engine rankings. Although it may seem overwhelming, you can get started by following these simple steps:
Choose the right domain name
Sign up for Google My Business
Use strategic keywords throughout your site
#6. Make Your Professional Website Mobile Friendly
Smartphones account for more than 50% of all internet traffic worldwide. This figure is always rising, thus it's essential to make your booking services widely available via mobile.
You must make sure that your website is readable and usable on a tiny screen in order to optimize it for mobile surfing. CA portal takes care of it for you, making sure that your site's mobile version looks stunning on any device.
#7. Advertise your Services
After your website gets published, you are then needed to advertise it in order to draw the attention of the visitors and make them learn about your brand. Social media would be an effective tool for doing such promotions.
#8. Update Your Website
Keep an up-to-date and fresh website to get the greatest results. To increase your authority in your industry, do things like include fresh blog posts and adjust to the most recent trends.
You may grow your business to new heights and boost your earnings by developing a website that lets people buy your professional website services online.
Conclusion
You can select a theme from among the hundreds of available custom themes for the CA website using CA Portal. You are free to increase the theme's versatility and accessibility as needed by using the customization option. This clever technique demands that you establish a great rapport with your clientele. You may create email accounts with your own domain using the CA interface. The templates are available for all platforms, including CA, CS, and lawyers.
It acts as a gateway for financial and accounting computations by rendering several basic tools. The website's due date reminder tool is always prepared to alert users to any upcoming deadlines and to give the most recent information to keep professionals informed. One of SAG Infotech's most notable moves is the CA website.