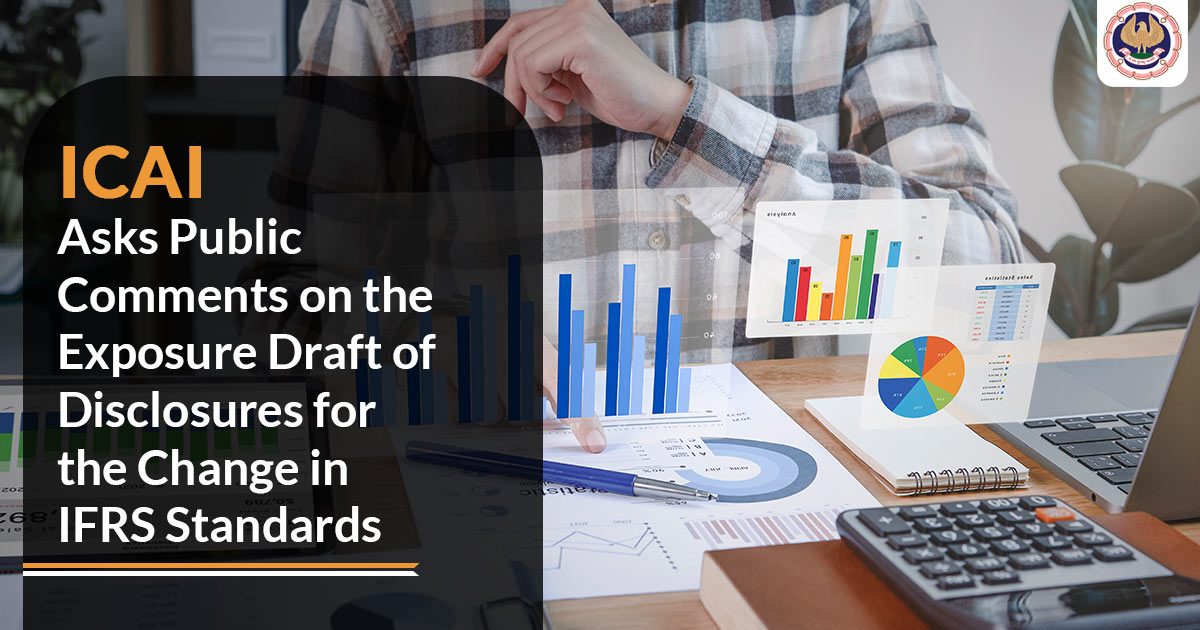 The Indian Accounting Standards (Ind AS) are on the grounds of the IFRS standards provided through the International Accounting Standards Board (IASB). To this concern along with time, the IFRS standards are provided or changed through IASB. This is the part of convergence with IFRS Standards, the Ind AS may be issued/revised respectively to the IFRS Standards.
As per the revisions to IFRS standards. As per that whenever any changes are implemented or a new IFRS Standard/IFRIC is published by the IASB, the Accounting Standards Board of the ICAI acknowledge the issuing measures to Ind AS
ICAI stated that "In this regard, the Accounting Standards Board has issued the following Exposure Draft corresponding to amendments in IFRS Standards for public comments with the last date of comments being August 31, 2021 Disclosures of Accounting Policies – Amendments to Ind AS 1, Presentation of Financial Statements," 
Read Also : ICAI: Extend authority Peer Review Certificate in the wake of COVID
The exposure draft of changes to Ind AS 1 needs companies to disclose their material accounting policy details instead of important accounting laws. To support the entity in finding out if the accounting scheme details is the material to its financial statements changed are urged to Ind AS 1. https://resource.cdn.icai.org/65825asb53115.pdf is the link where the downloadable version is present. 
The comments on the exposure draft might be furnished Electronically through click on http://www.icai.org/comments/asb/ to furnish the comment online send the comments on commentsasb@icai.in or post it to Secretary, Accounting Standards Board, The Institute of Chartered Accountants of India, ICAI Bhawan, Post Box No. 7100, Indraprastha Marg, New Delhi 110 002.