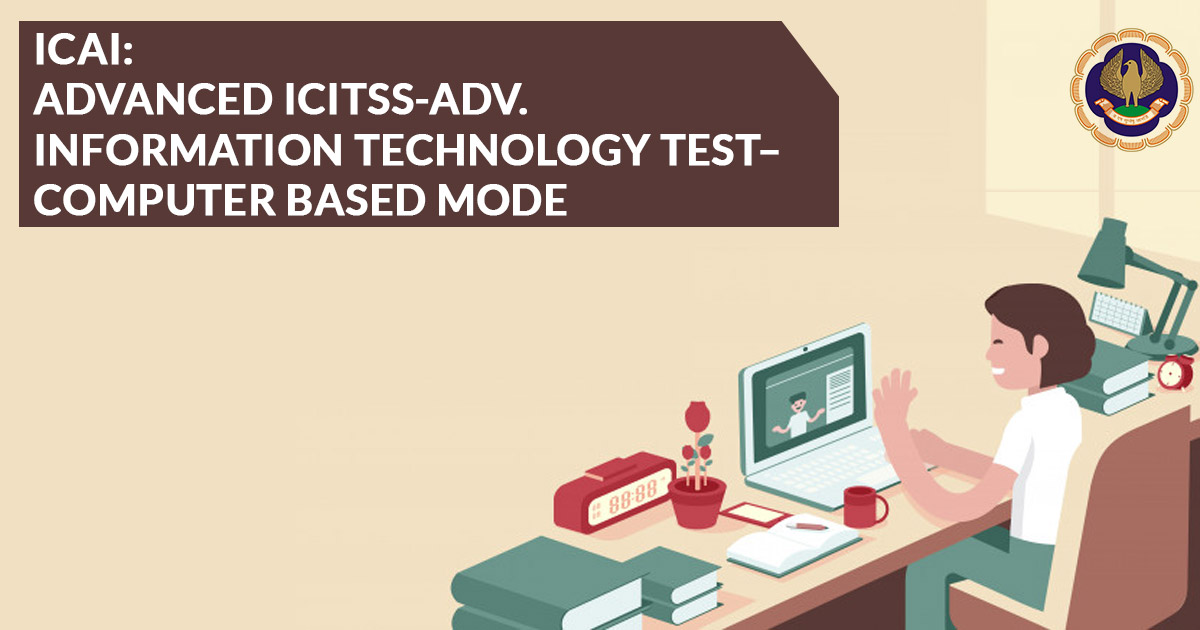 Information Technology Test – Computer Based Mode Advanced Integrated Course on IT and Soft Skills (Advanced ICITSS) -Adv.
On 10th November 2020, It was pronounced to initiate Advanced ICITSS- adv. IT test – on the grounds of computer-based mode from 10.30 AM to 12.30 PM (IST).
The computer-based test undergoes in the following cites having an effective number of candidates appearing in the test in the mentioned cities. ICAI might cancel the centre and give the candidate any centre or city instead of one he/she has chosen in case the number of appellants who choose to appear in the particular city or centre is not enough.
The CBT can initiate one or more shifts at the centres, which depends on the applications collected for the centre. The exam officials will issue it on the basis of shift on first come first serve according to the applications taken and the availability of the seats at the centre. There are no requests for the change of shift or the centre will be executed.
EXAMINATION CENTRES (ABROAD):
1. DUBAI 2. KATHMANDU
Online filling up of examination forms:
The candidates who will appear for the Advanced ICITTS-Advanced Information Technology
course on or before 9th November 2020 as well as. To apply online for the test visit http://advit.icaiexam.icai.org along as well as pay the applicable test fee online. There is no acceptance of physical applications. Late submission of fees for the application will not be entertained. There is no permission for the change of centre to be settled.
Read Also: CA November 2020 Examinations Admit Card and Opt Out Window
Test fee
The fees of the examination are followed as:
A candidate will be exempted from the fee who is urged to appear in the exam for the first time but from the second time onwards he/she will be liable to pay the fees of Rs 500 for the test via online payment gateway. The test fee of USD 150 is for the Dubai centre and Rs 850 for Kathmandu centre.
FOR THE TEST THE DATE PROVIDING THE APPLICATION FORMS:
| | |
| --- | --- |
| Commencement of submission ofexamination application forms | 28th October 2020 (11:00 AM IST) |
| Last date for submission of onlineexamination application forms: | 31st October 2020 (11:59 PM IST) |
| Test Date | 10th November 2020 |
Additional information and rules and regulation will be notified on n http://advit.icaiexam.icai.org
Read more official Announcement : Click here