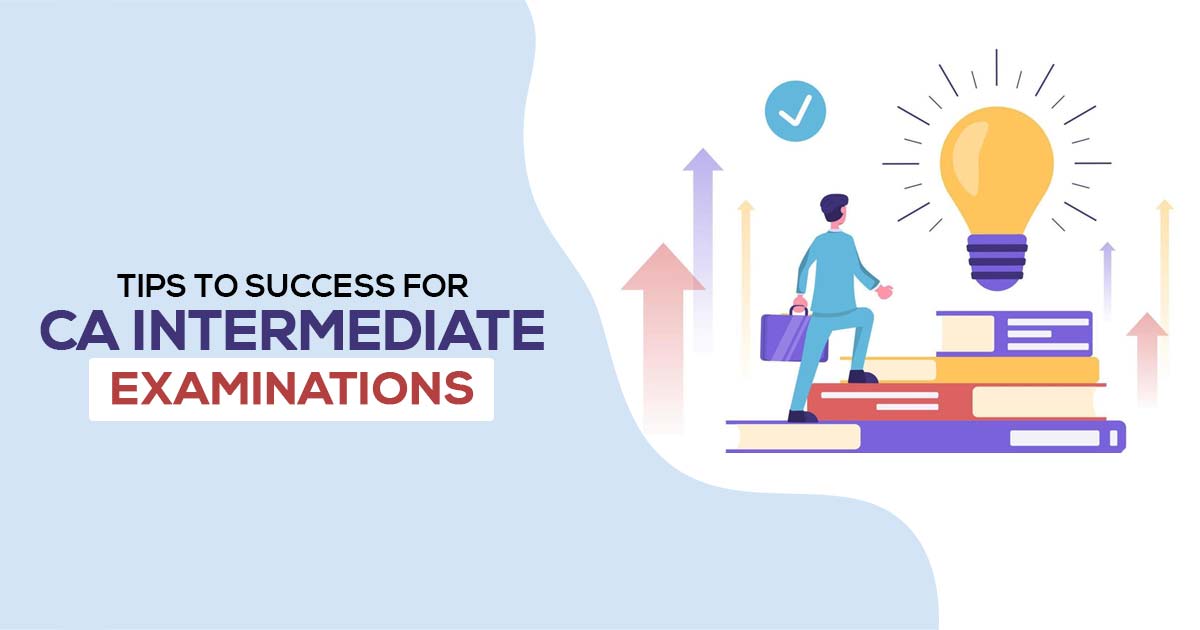 Chartered Accountancy is one of the most popular professional courses in India. It is not that easy to become a CA since it requires lots of hard work and consistency throughout the tenure.
The Institute of Chartered Accountant of India (ICAI) is an authorised body to create CA professionals for the market demand. The CA program consists of three different levels likewise Foundation, Intermediate, and Final which requires to cross to become A CA.
Here we are talking about the second level of CA program-the Intermediate which is not that easy to get passed and requires lots of hard work with a proper strategy to overcome the hurdle.
To support aspirants here we are providing a few important tips which will make CA Intermediate preparation easy for them.
Know the Syllabus, Create a Study Plan and revise all Topics and Subjects
To prepare for CA intermediate exam properly, an aspirant requires a full proof strategy to crack one of the toughest exams. From having knowledge of complete syllabus to plan for covering entire syllabus within a proper time interval and revision of all topics and subjects.
To do so, firstly aspirant need to collect all the relevant study material than prepare a proper study plan including time for revision of all topics and subjects.
Timely Revision is Key to Success in CA Intermediate Exams
A study plan is not enough to pass a CA intermediate exams, the aspirants require to revise all the topics and subjects from time to time. Based on their capabilities, they should divide the entire syllabus into parts and study them within fixed deadlines. Don't forget to revise what you studied. There should be revision goals whether daily or weekly because revision is the only key to success in CA intermediate exam due to a broader syllabus. Working as per set deadlines also help to measure progress in a better manner.
READ ALSO: Points For CA Aspirants While CA Course Preparation
Focus on Thorough Understanding of Topics Rather than Mugging up
In order to clear CA inter exams, aspirants should have a thorough understanding of all the concepts of syllabus. Mugging up is not a good choice as solving intermediate exams require logical and reasoning skills developed from the thorough study of all the topics, not from mugging up.
In addition to this, preparing point-wise notes in their own language is also a better approach to adopt while studying. It gives a better understanding of topics and helps in quick revision days before the examination.
Solving Previous Years Papers, ICAI mock Papers and RTPs is a right Approach
If one really wants to get succeed in ICAI examination then he/should have experience of solving related question papers which can only be gained through solving previous years papers, ICAI mock papers and RTPs on a regular basis. Because the aspirant who has prepared for CA inter exams will boost up with confidence by doing so. The assessing of paper pattern, difficulty level and questioning trends while preparing helps in maintaining a positive attitude during the examination and taught time management in a better way.
Proper Time Management is Mandatory
While preparing for the CA inter exam, the aspirant should utilize their time sensibility, i.e proper time management is key to success, here also. They should not procrastinate and postponed their study/revision sessions as doing so will only increase your burden.