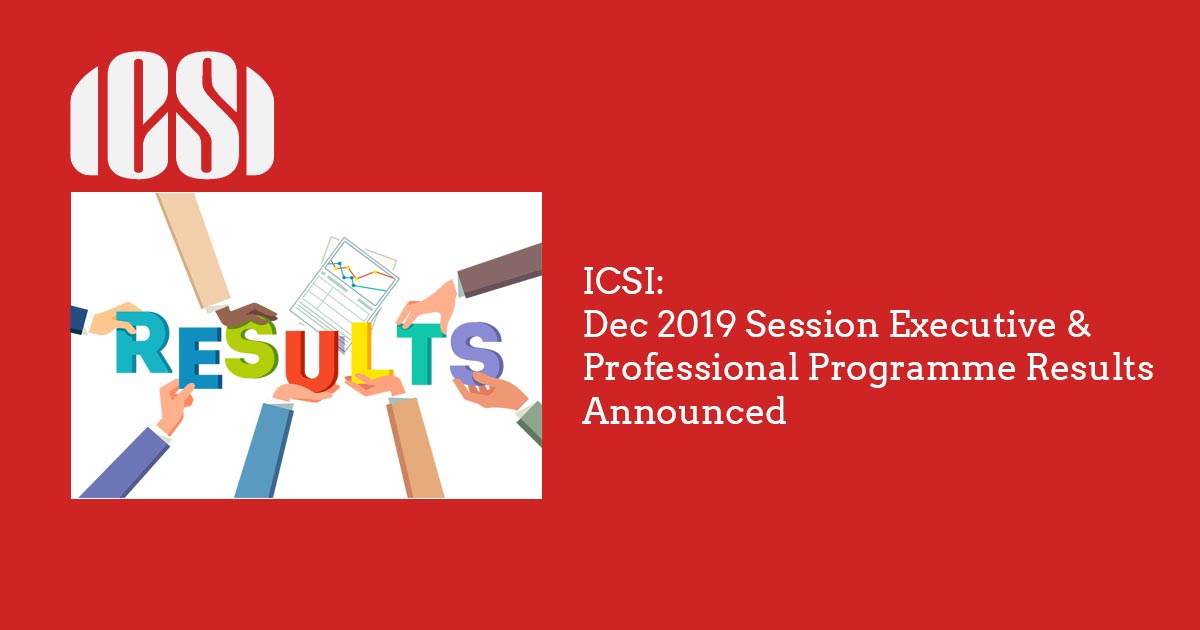 Finally, the Institute of Company Secretaries India (ICSI) has announced the much-anticipated examination results of the executive and professional. For the convenience of the students, the institute has opted to publish the results individually.
The ICSI has released the examination results in the different portal for both new and old syllabus students. Also, there were 1st ranks announced for both the old and new syllabus.
On candidate named Priya G (roll no: 186208) has successfully secured the 1st rank in the Executive examination based on old syllabus while another candidate named Kalyani Ashwin Pundlik (roll no: 327282) was able to secure the 1st Rank based on the new syllabus.
Coming to the professional examination ranking, the candidate Harshit Jain (roll no: 230882) has successfully secured the 1st rank in the Professional examination based on the old syllabus and another candidate Shruthi Kalpesh Shah (roll: 413863) secured the 1st rank given the new syllabus scheme.
For complete examination results, one can easily download the mark sheet by clicking here: http://icsi.examresults.net/
While in order to find out the All India Provisional Merit List of the Executive Program,
Check for old syllabus Merit List
Check for new syllabus Merit List
While in order to find out the All India Provisional Merit List of the Professional Programme,
Check for old syllabus Merit List
Check for new syllabus Merit List