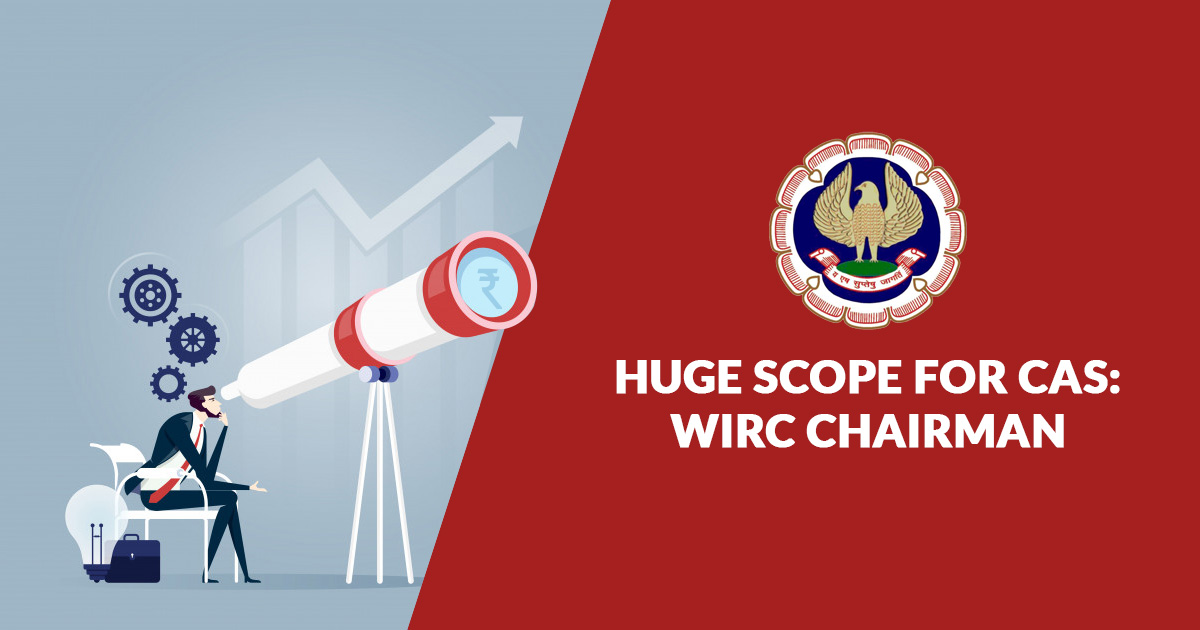 The new chairman of the Western Indian Regional Council(WIRC) of Institute of Chartered Accountant of India(ICAI) Mr. Gansh Shilwant said that pursing CA as a professional course can be very beneficial for the students, due to the increasing demand of CA in every economic space.
He said "Many students and parents are unaware of career opportunities as CA. The profession has been witnessing an increasing role in the service sector as well as the manufacturing sector among other fields. Therefore, CA studies should be considered as one of the preferred career options. The accounting system, by and large, remains the same across the globe. CAs are responsible for accountancy, audits, financial planning and fund management among other tasks. The talented professionals have job opportunities not only in India but also overseas."
Read Also : Only ICAI Members Allowed to File an Appeal: AA
He also promised that serving his term of 2020-21, he will be working for the betterment of both the syllabuses for students and the members of ICAI.
"Increasing the passing percentage is also one of the focus areas. At around 10% to 11%, the success rate of Aurangabad chapter is higher as compared to the national average, but we still want to increase it further by a few digits," added Shilwant.
The other additions to the staff of WIRC Aurangabad include Vice President- Pankaj Soni, Treasure- Ganesh Bhalerao and Secretary- Rupali Bothara.