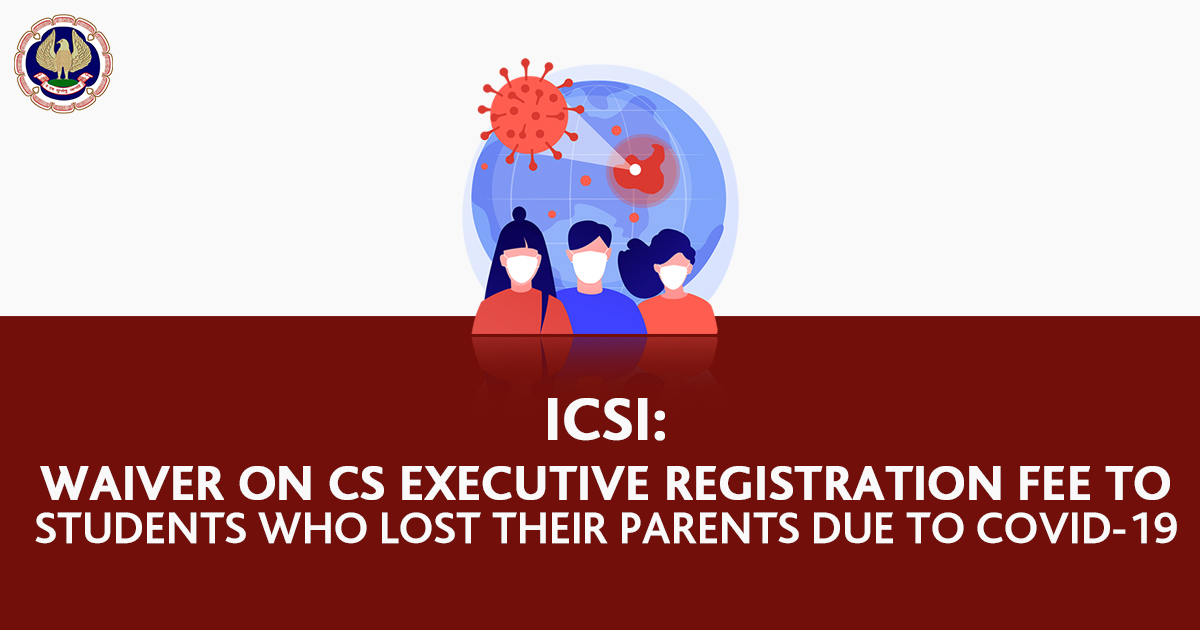 Hundreds of students have lost their parents/legal guardians/adoptive parents in either Covid-19 or due to other reasons. The Company Secretary Students are not an exception to this tragedy.  
The Institute of Company Secretaries of India (ICSI) has launched a special initiative wherein 100% waiver in fees shall be provided to the aforesaid students at the time of registration in the CS Executive Programme.
"The Covid-19 pandemic has affected many children in our country due to the untimely demise of their parents/or earning members of their family," the ICSI said.
Read Also: Second Covid: Avail of the opt-out Facility from the CS Exam 2021
Additionally, the Institute has also taken a decision to support those CS Executive students, who are facing financial trouble due to Covid-19, by way of providing a 100% waiver at the time of registration for CS Executive. Programme. However, this fee excludes the fee payable for the One Day Orientation Programme and Fee payable for Pre-Examination Test.
"Students of the Institute who have lost both or either of their parents or legal guardian/adoptive parents due to any reason, including Covid 19; and taken registration in CS Executive Programme between 1st April 2021 to 31st March 2022," the ICSI announced.
What Document do CS Student have to submit for Waiver in Fees
The student for getting access to the concession has to submit the below-mentioned documents.
Death Certificate of father/mother//Adoptive parent/legal guardian and
Self-declaration by the student (as per the format that is prescribed by ICSI).
Read more official announcements: Click here