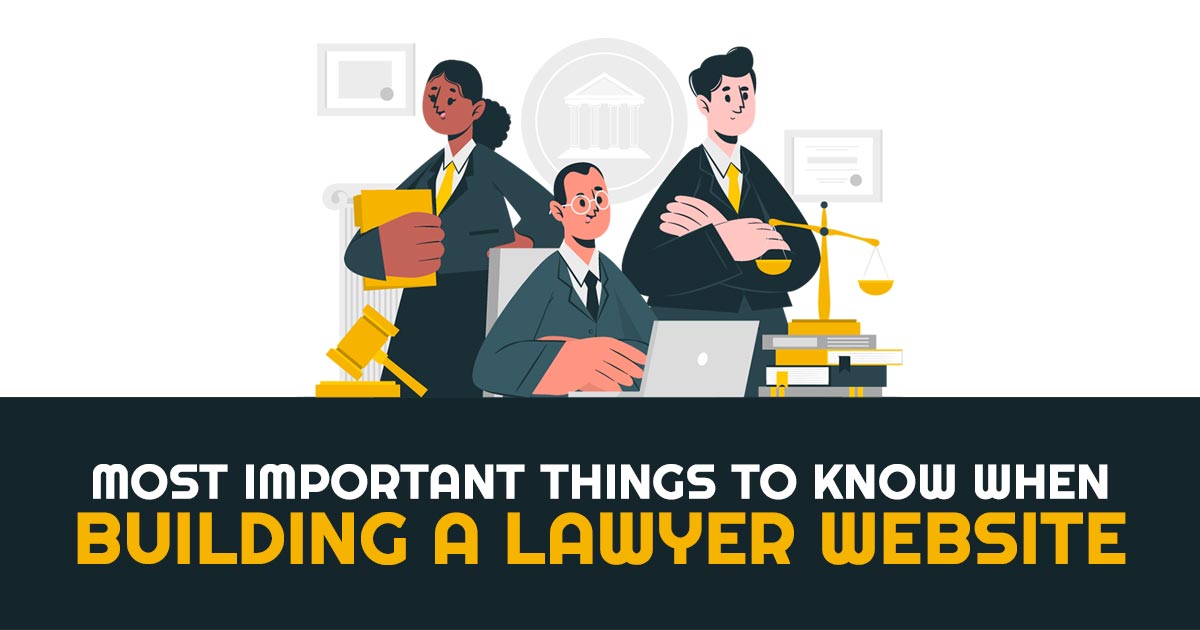 For going to the restaurant, personal trainer, physician, or any other professional or service you just the best mode through which you enjoy the best quality, online is an effective mode that you usually chooses to avail any services, similar is your legal clients. Designing the website for the lawyer firms will be required to secure potential clients.
Your online presence is directly proportional to the client's availability. It rendered that without a law firm website you are giving the potential clients to the other lawyer. Hence an effective, easy-to-read, and informative website is the most useful way to make yourself discoverable to clients wandering online.
Due to the presence of larger law firms, it is quite difficult for the lawyers to make the website unique from the others. It is the worst condition when the potential client will not notice your website and choose another firm. If in case if your website is not developed in a professional manner then the client will switch to another firm.
It is a good option not to create a law firm website rather than design in a poor manner along with low-quality content and unnecessary information. All young enthusiasts and professional attorneys can develop an informative website for better communication and service broadcasting and also for experienced lawyers who want to share their law knowledge with the world from the books of law. These days creating a website is easier compared to earlier. A law website is always developed by using a dedicated web designer and using special lawyer website templates.
This comprehensive how-to guide will assist you in the steps through major areas which must be acknowledged when it is the question of the website design for law firms. The data in the guide is on the basis of the 10 years of experience gained since handling the website of clients, and various years of experience working to serve lawyers at Clio. Below are the mentioned areas which cover:
The 5 steps for the SEO law firm are:
Write remarkable content.
For keywords, optimize that content
Promote the content of your website all over the internet.
Designate and maintain your law firm's online reputation.
Stay on top of technical issues.
Let's discuss how to create, an impressive, informative and stunning lawyer website.
Let's Discuss Some Basic Points:-
The website must contain useful and informative information
People are always curious to know more
Website must contain clear headings, labels, and hyperlinks
The website Must have clear differentiated buttons and input fields
Content must contain specific keywords or phrases
Ask Yourself
Is that site Informative to potential clients?
Is that potential clients are getting information about what they want?
Try to Find Out potential what care about a lot.
Is that my website indicating my firm in an appropriate manner?
Is that I satisfied with my website?
Is that contact number mentioned clearly so that the visitors contact me whenever they want?
Fill The Form for Free DEMO : Create a Law Firm Website
List of Technical Factors to Building a Lawyer Website:
#1. Clean and Simple Design Lawyer website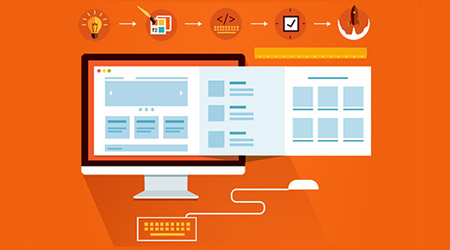 Your lawyer's website must be designed in a similar manner, quality, and professionalism that your law firm adopts. The design of the website should be simple, sober and clean. The content written on the website should be easily readable and understandable. Images and graphics used on the website should be relevant and appropriate to the firm and must be placed properly on the page. It is most important that your lawyer's website should be operated on Mac and PC both and support all browsers.
#2. Simple Color Scheme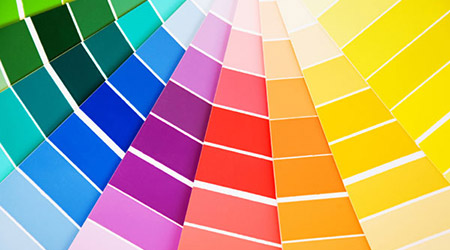 Lawyer firms always use a combination of the simple colour scheme for their website and use it throughout the website. Attorneys can take suggestions from CA Portal. Choose a colour combination of not more than 3 – 4 different colours and always remember that the content written on the website should be short, easily understandable, readable and to the point.
#3. Usability
Easily navigated is one of the important factors in developing a law firm website. The structure of the website must be designed in an organized, logical and thoughtful manner so that the visitors will not face any problems in finding the information they are searching for and they can easily contact you via an inquiry form or contact information.
Also Read:
5 Best Lawyer Website Templates With Responsive Design
#4. Few Navigation Tabs
Law firm websites always use simple navigation tabs and it is recommended that you should provide only a few choices to the visitors not more than seven. The recommended navigation tabs for the lawyer website: are Home, About Us, Lawyers, Practice Areas, Locations, Testimonials/ Results, and Contact Us.
#5. Brand Logo/ Image
Highlight the law firm's website by using a simple, useful and informative logo and image which denote something about your company. Your website must contain an authorized domain name and URL.
#6. Social Media Sharing Buttons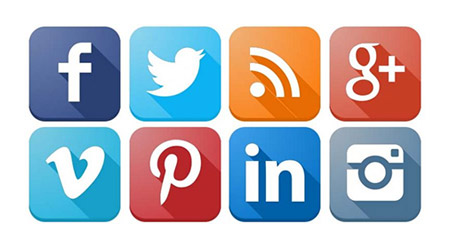 Attorneys always use social media sharing features on their website so that the visitors can easily connect with your firm via Facebook, Twitter, Pinterest and other social media. The help of sharing icons on the law firm's website allows visitors to share the information with the others they find out from your website.
#7. Responsive Design for Lawyer website
Smartphones and tablets are being used by people very rapidly to access the internet. Websites that are developed for the desktop platform do not perform on other devices such as smartphones, tablets and so on.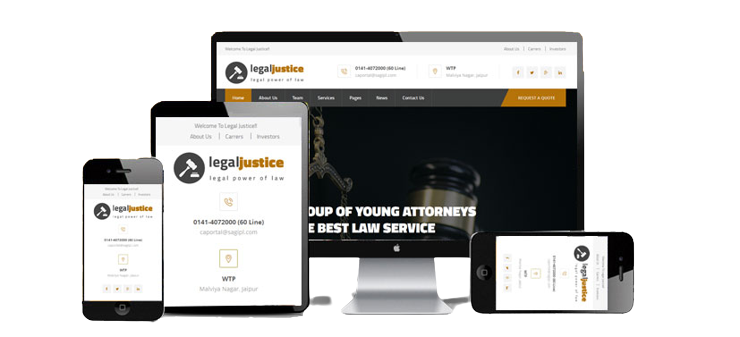 Lawyers always remember that the law firm website must be compatible (Responsive) with all types of devices be it desktops, MAC, tablets, and smartphones.
Advantages of Law Firm Website
You will be able to save lots of money
A modern and professional website based on the mobile version will help in enhancing your firm credibility along with clients
You can develop your website quickly, thus it saves you lots of time
It helps to enhance your business
Disadvantages of Lawyer Firm Website
Lesser designs are available while using a web developer
The user can add only those features which will be offered by the company
Conclusion
Websites are considered best when they draw in more and more clients and queries by promoting it to be the best in class via the means of online presence adding further productivity and business profits. Aimed at improving your business productivity and worth, CA Portal is a platform which offers a great league of website design templates for CA, CS and Lawyers and other services to its clients in a fast and serviceable manner.