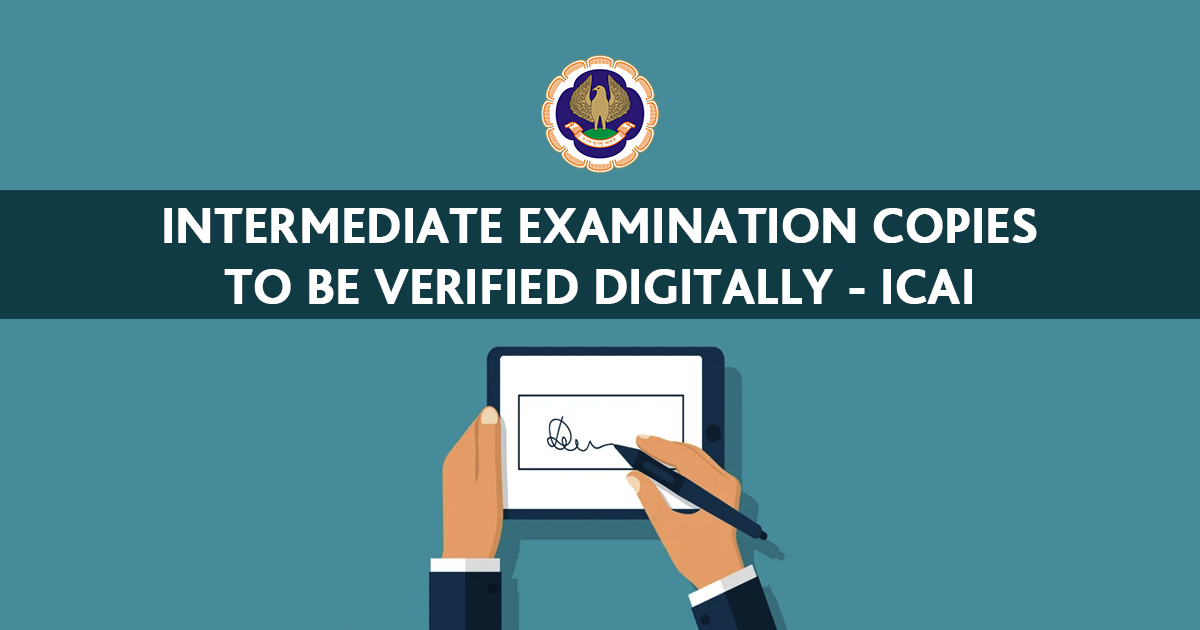 Recently after the rumours of CA examination answer sheets getting misjudged by the hands of examiners, the ICAI has cleared that from the examinations getting conducted in November 2019 and May 2020 will go through the digital evaluation method.
Also, the ICAI told in a statement that, "to be not to be misled and swayed by any tirade as ICAI stands committed to fulfilling their genuine concerns".
The Institute of Chartered Accountants of India (ICAI) has ensured that the digital evaluation will eliminate the chances of errors in totalling of marks and other miscellaneous issues while handling them manually.
The method is an add-on with the pilot re-evaluation of the 1st intermediate exam group which were held in November 2018. As per the ICAI statement, "Central Evaluation is being carried out in several papers of CA exams, w.e.f November 2018 wherein examiners evaluate answer books under the supervision of Head Examiner/Associate Head Examiners."
Read Also : ICAI To Extend Fee Relief of Upto 75% For Multiple States
"Effective May 2019 exams, objective type questions for 30 marks have been introduced in select papers of Intermediate and Final Exams. Further, the Institute has decided to introduce OMR based evaluation for MCQ's of Elective Papers 6A to 6F of final New course with effect from November 2019 which are machine processed thus avoiding subjectivity." It added.
Also, the provision states that the stepwise marking enforced and when not enforced or awarded they would be deemed as an unevaluated answer and after which the stepwise marks will be further awarded in the re-verification of the marking as per the ICAI statement.
As per the statement of ICAI, "Various endeavours of the Institute through its Board of Studies like World-class study material, Live Virtual /Revision Classes, training opportunities for article/industrial training, constant study updates, monthly student journal ,GMCS and ITT batches are targeted to build capability of students providing due scalability . Students are requested to be not to be misled and swayed by any tirade as ICAI stands committed to fulfil their genuine concerns,".