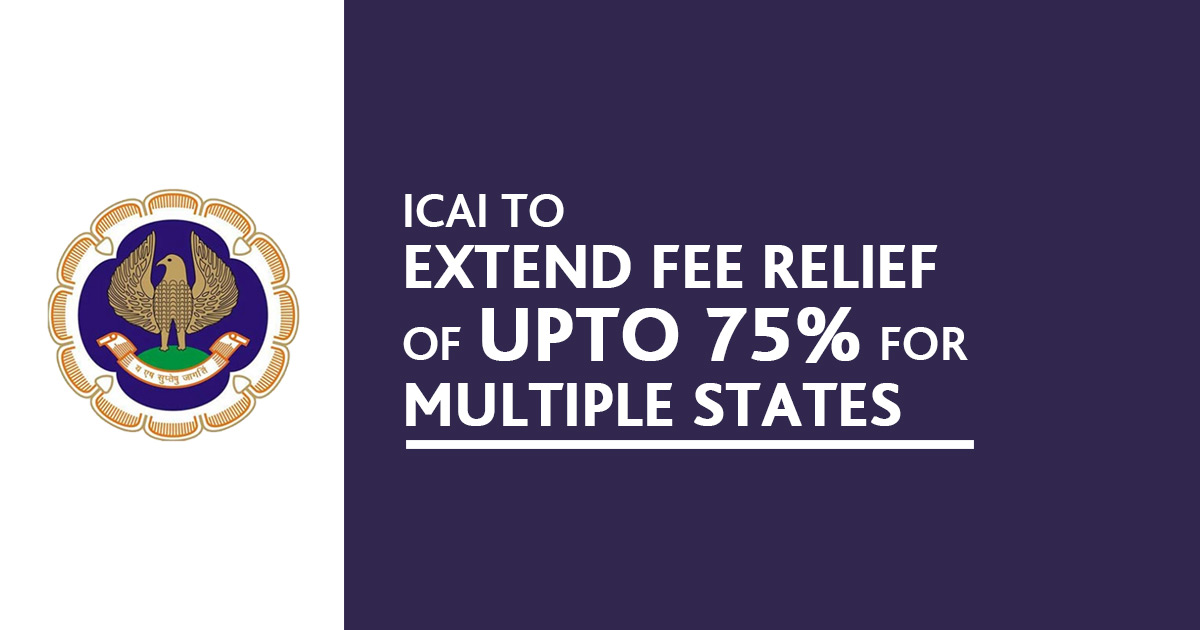 It's been days when India acknowledged, celebrated and moved on from the news of reversing article 370. The achievement was no doubt an exemplary but now its time that the honourable Indian Government must take initiatives to promote normalcy and education in the two newly welcomed territories in India namely Jammu & Kashmir and Ladakh.
One step forward towards the mission, Institute of Chartered Accountants (ICAI) has announced concessions on registration course fees for aspirants belonging to the two new UTs and 8 North Eastern States.
Determined that 75% of the fees would be waived for the aspirants from Union Territories of Jammu & Kashmir, Ladakh and also from 8 North-Eastern States applicable to all the levels of CA courses (Foundation, Intermediate and Final).
Read Also : ICAI To Extend The Time-Limit For UDIN Generation
ICAI even landed on the conclusion of opening a Representative Office of the Institute in the new Union Territory of Ladakh with the intention of giving nearby convenience and assistance to the students pursuing the course.
ICAI has always acted like a dedicated player when it comes to serving the nation in terms of professional education.
Coming up with its first-ever branch in Ladakh, ICAI will be the source of most economical courses offered to every interested candidate. The initiative will sprout up competent minds and help them channelize their energy towards literacy, wealth and development.
Adding on to its commendable services ICAI representative office will act as a facilitation center to spread awareness about Chartered Accountancy Course as a tool for social empowerment and provide much needed professional employment opportunities to the local youth.
Initially, ICAI will spread knowledge about the importance and scope of accountancy, Corporate Governance, in order to give, young minds their future goals and then provide a platform for them to fulfill their decided goals.