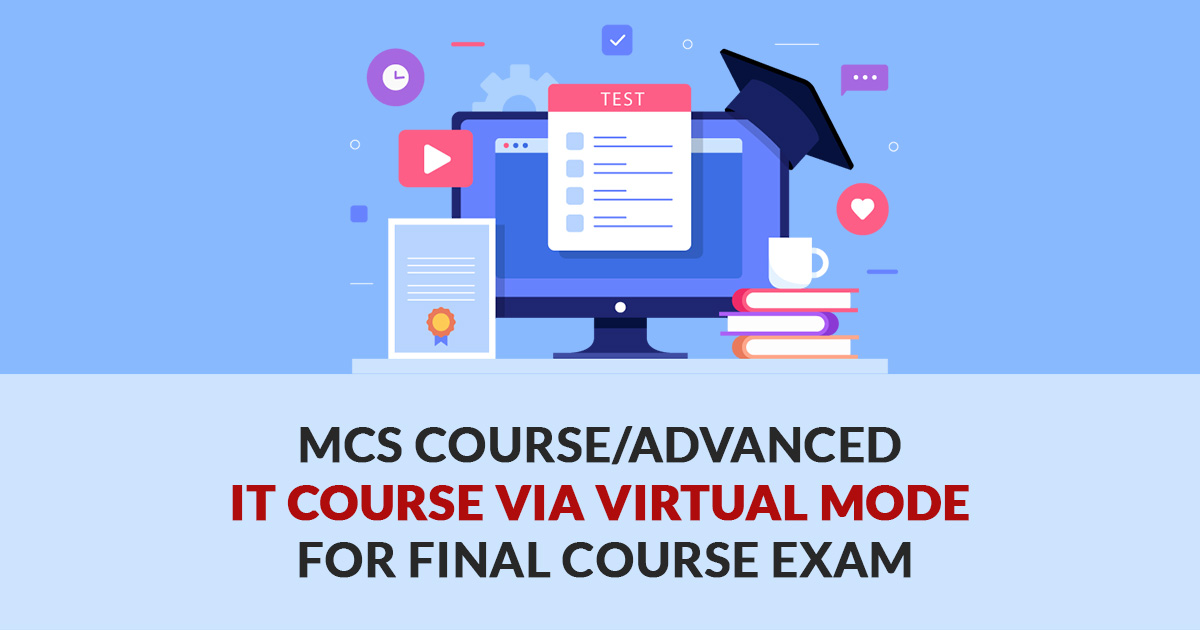 Concerning the situation of covid-19 and the extension of the IT and soft skills classes all over the country for the November 2021 final course the authority had decided to go with MCS and Advanced IT Course through Virtual Mode for the students so as to get initiated through the corresponded regional and branch offices of ICAI.
The website gets lived with the Virtual MCS/Adv.IT. the candidates are needed to visit or contact the corresponded branch for enrollment in the originated batches at www.icaionlineregistration.org.
Read Also: Extension for Completion of Orientation Course/IT Training Intermediate Students
31st March 2021 is the last date to which the virtual mode is available. Physical classes can be conducted as per the rules given by the authority through seeking the covid-19 conditions.
Below are the detailed rules for the candidates MCS/Adv.IT courses via online mode can be seen in the link https://www.icai.org/resource/62404sseb50491guidelines.pdf
Read more official Announcement : Click here