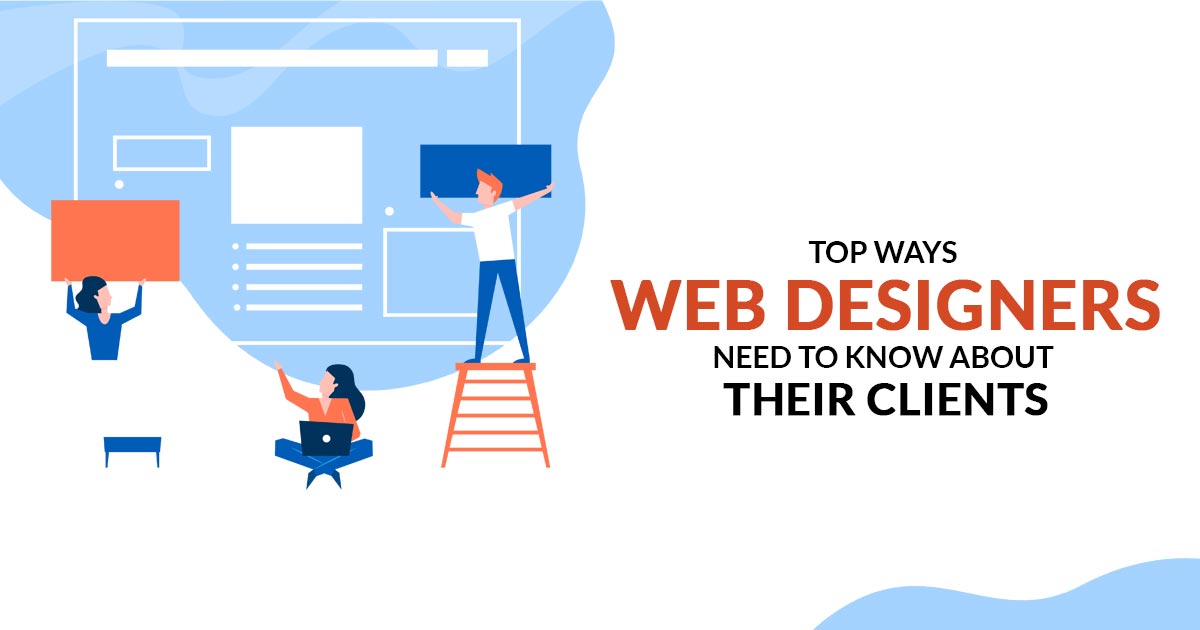 In the current digital era, if you want to grow your business, online presence is a must which can only be achieved through a professionally designed website. A well-designed website not only helps in getting more qualified leads but also let them engaged on your site, so it's a mandatory ingredient to grow your business. To develop a website, either you have an experienced team of web designers in-house or outsource work from a professional web design company.
If you hire a web design company, the things you need to be ensured is the selected company should be the best fit to design a website for your business and they should ask a host of questions first to determine your business before start designing.
Here in this post, we are going to consider seven questions which a web design company should ask their clients.
Let's Start with a very Basic Questions!
What's Your Business About?
It should be the very first question from a web design company that what your business does. Because without understanding your business thoroughly, no web design company can create the best suite for your business. So, it is mandatory that they spend time to know about your business by asking different questions like the history of your business, product or services you offer, your employees, customers, competitors and more.
These questions will give them a broader view of your business from operation strategies to the values of your company.
That much knowledge about your business makes a web design company engraved a site reflecting your business at its best.
Do You Have A Website?
A web design company should also confirm if you are already having a website or not? If yes, then they will analyse your site and measure efforts need to put in to rebuild your website. Because with the established business websites they only need to make changes to an existing structure.
Also, they should ask questions such as what you like or dislike about your site, what you want to include to your site, and how your website responds for your campaign. With all such details, a web design company will be able to give or supply for what you are your business desires from a website.
What's Your Objective with Your Website?
It should be the next question that what you want to achieve from your website. Your goal must be clear with your website because from a professionally designed website one can easily achieve several objectives likewise increased leads and revenue, brand's popularity, get emails, phone calls for your business and social followers as well.
So, it's better to fix a goal you want to attain from your website so that the web design company develop your website as per your business requirements. Your goals decide the design of your website. If you are focused to increase brand awareness then design company will put in efforts for building your brand and making people familiar with it. On the other side, if you want to generate more leads the web design company will focus on including elements to your website which helps people to know more and ultimately purchase.
What is Your Target Audience?
The target audience that you want to appeal and engaged them with your business plays a vital role in designing a website. Because your target audience helps in fixing all attributes of your campaign. And, your target audience should be enquired by the web design company. Because it helps them in designing a result-oriented website as audience behaviour affects the structure of the website.
So it required when you work with a web design company they should inquire about your target audience. Since it will give them an idea to create a website to approach ideal customers of yours.
How is Your Company Unique?
Whether you are a product based company or a service provider, there should be something unique which will set your company apart from the competitors. That uniqueness made your company presentable in the market and plays an important role in designing of your website. Therefore, the web design company asks for such unique factors which they include into your website and highlight those features to appeal to your target audience. That's why this question should be enquired by the web design company you hired.
Who Are Your Competitors?
Before designing a website, the web design company you hired should ask about your competitors also. So, they could design something unique and much better than your competitors.
For which, you need to provide a shortlist of competitors who bite into your business. It will give them an idea of how they can differentiate and provide you something unique than your competitors, just by checking their websites.
What Features You Want to Incorporate into Your Website?
This should also be on the list of questions being asked by the hired web design company. Since your website should feature all the elements which would support in achieving your campaign goals.
You should have a list of features which you want to be incorporated in lieu of engaging your audience and keep them interested in your site. Some of the popular features which people choose to include in their websites are email sign-up bars, social media icons, incorporation of videos, or colour choices. These are the features which have an impact on the audience. Still, you have to think about the features which are required for your campaign. A business should incorporate features to their website which supports in achieving your site's goal. In case you want to generate more leads then opt for an email sign-up bar and social media icons. All in all, the features you included on your website must perform their task by getting the audience to the website.
Conclusion:
Also if one wants to get assitance with suggestion, there is one CA Portal for all the tax professionals and lawyers as it provides complete domain+hosting as per the best available sites on the internet. Also the CA Portal offers hundreds of unique and attractive website theme/templates for you to choose and get started with your online presence