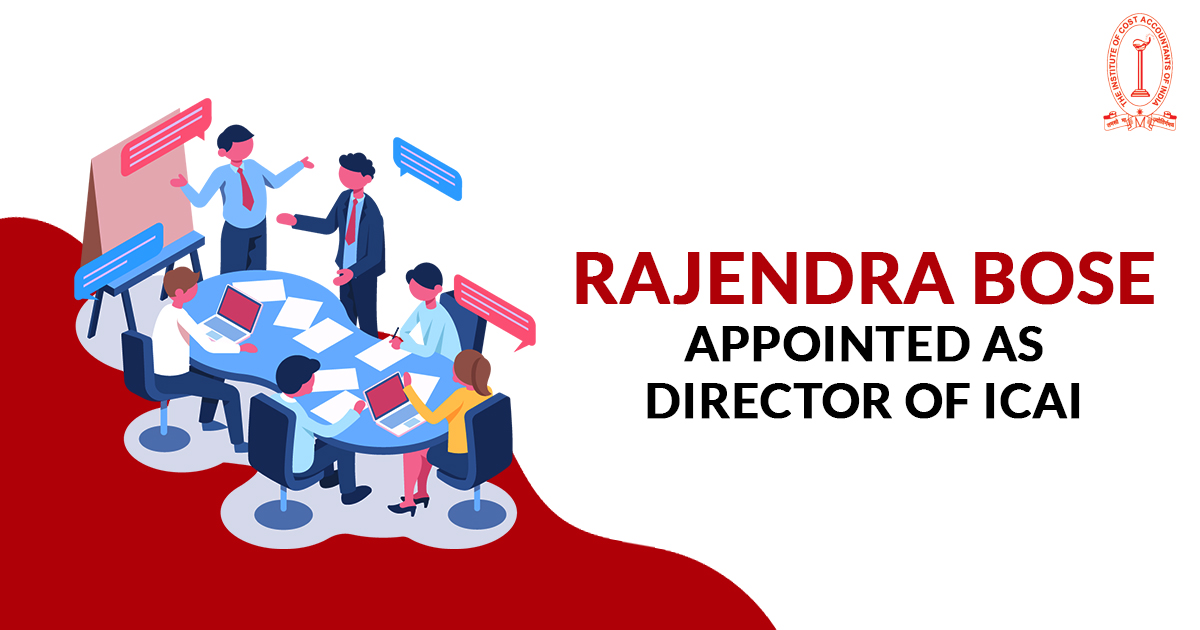 Rajendra Bose, the former Joint Director of Institue of Cost Accountant of India (ICAI), has been appointed by the institute as a director (discipline). The decision was taken by the institute in its 325th Meeting.
Read Also : Cost Accountants Institute Advisory on Audit Report Disclosures
"In pursuance of sub-section (1) of Section 21 of the Cost and Works Accountants Act, 1959 as amended, it is hereby notified that the Council of the Institute at its 325th meeting held on 28th June 2020 has designated Shri Rajendra Bose, Joint Director as Director (Discipline) for making investigations in respect of any information or complaint received by the Disciplinary Directorate," the notification said.