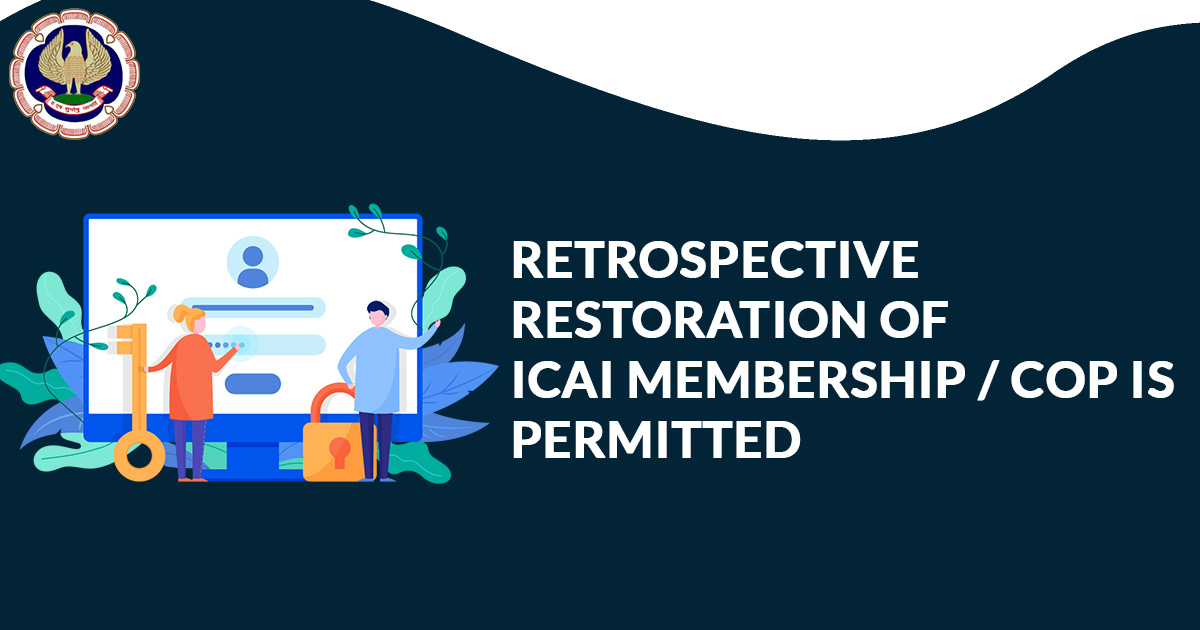 On Thursday 14th May 2020, Institute of Chartered Accountants of India (ICAI) made an announcement and has permitted the restoration of Membership or Certificate of Practice for the year 2019-20 till 31st May. According to it, now Form 9 and Form 101 along with the applicable fee can be submitted till 31st May 2020 Midnight.
As per the released announcement, the Institute of Chartered Accountants of India ( ICAI ) made this decision due to the back to back lockdowns imposed to contain the Covid-19 pandemic spread.
Read Also : ICAI Clarifies NO bar on Acceptance of Fee above 15% from Single Client
Dr. Shivam Kumar, Additional Secretary,M&C-MSS Section, ICAI Noida in this announcement explained that, due to the lockdown physical mobility is restricted and there is lack of communication mode, and in this situation many of the stakeholders of ICAI were not able to fulfill all the requirements, and complete the form and submit it with the Membership/COP fees and retrospective restoration for the year 2019-20 before the last date 31st March.
"To mitigate the hardships, the application(s) in Form 9 and Form 101 for the retrospective restoration of membership/certificate of practice complete in all respects and the applicable fee for the year 2019-2020 can now be submitted by filing until the midnight of 31st May 2020" ICAI stated in the announcement.
The released announcement also shared information about the modifications in the system which is being performed to allow the submission , they said that the modification process is underway , and the window is expected to be open for ICAI stakeholders on 20th May in your SSP login profile.
In the case where members who are not registered on the New Self Service portal till now are also requested to go through one-time registration process for easy registration, and then can do that by visiting https://eservices.icai.org, they can also check the step by step procedure for the registration by visiting here.