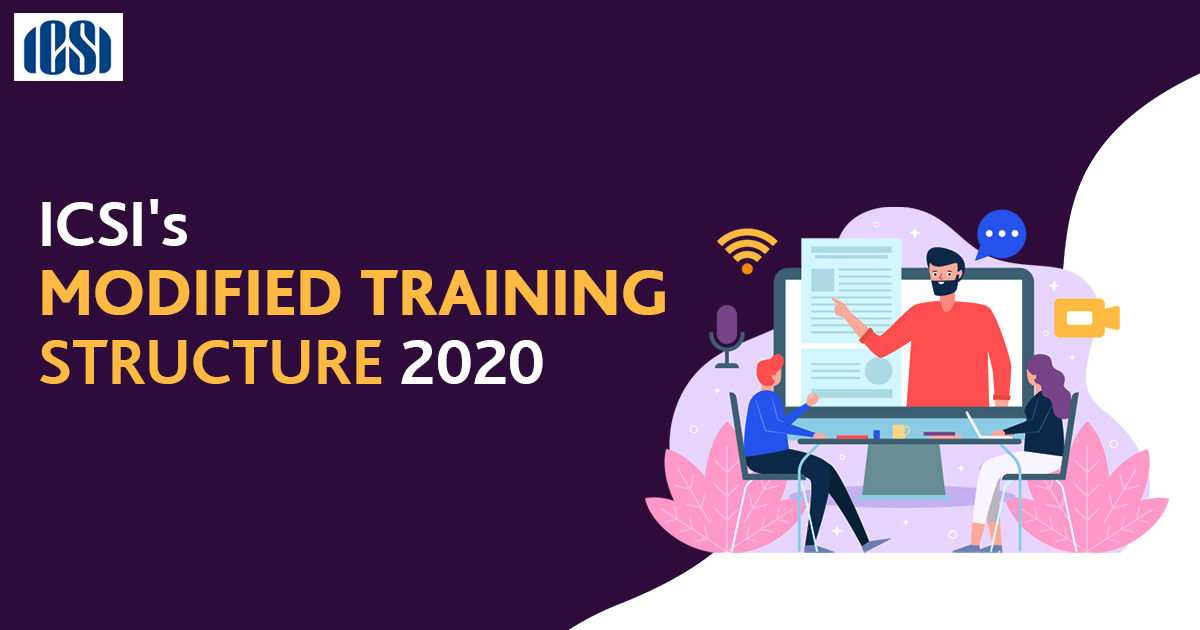 Institute of Company Secretaries of India (ICSI) in February 2020 revised the various training structures, The new structure came in effect from 3rd February. After it, all the CS Students registering in ICSI Executive programme from 3rd February 2020 have to follow the revised training structure. In this new 24 months Practical and training based training, CS students will get a platform to develop their competencies and skills such as managerial and leadership capabilities.
The New Training Structure
Candidates who have passed CS Executive have to undergo:
One month Executive Development Programme (EDP) For Soft and IT skills.
21 Month practical training at Industry or practicing Company secretary.
In other words, If you qualified the CS Executive exams in or after December 2019 they such students have to go through 1 year 9 Month Articleship Under practicing CS along with 1 month EDP for development of IT skills.
Received information states that For Students who have qualified the Professional Programme and also completed Practical training the CLDP which is an acronym for Corporate Leadership Development Program is the last stage of training.
CLDP is a residential programme of One or two months period and it improves the communication, managerial, legal, and IT skills which are very vital for Company Secretary Profession.
Find the complete frequently asked questions based on the ICSI revised training structure. Check out the official pdf of the FAQs. https://www.icsi.edu/media/webmodules/Training_FAQ.pdf

Check out the official pdf by the department for detailed information along with the video link for a visual expertise on the ICSI announcement.
Old Training Structure
CS students registered before 3rd Feb 2020 have to follow the old training structure. Which includes
Computer Training
Student Induction Programme (SIP)
Executive Development Programme (EDP)
15 months long term internship with specified entities after passing Executive Programme
Professional Development Programme (PDP)
15 days Management Skills Orientation Programme.
About the New training structure CS Ashish Garg, President The ICSI said that, "Implementation of amendment regulations will take the Company Secretary Profession to newer heights and will surely help the Institute to realise its Vision & Mission.
Read Also : CS Examinations for June 2020 Session Postponed by ICSI
Skills are an indispensable component. In this regard, Company Secretaries too need to have an armory of Communication and Professional skills, Legal skills, Management skills and IT skills. All this would be kept as an integral part of the new training structure.
The entrance test to CS Executive shall ensure that the students have the requisite level of aptitude and skills to pursue the CS course and become successful professionals".