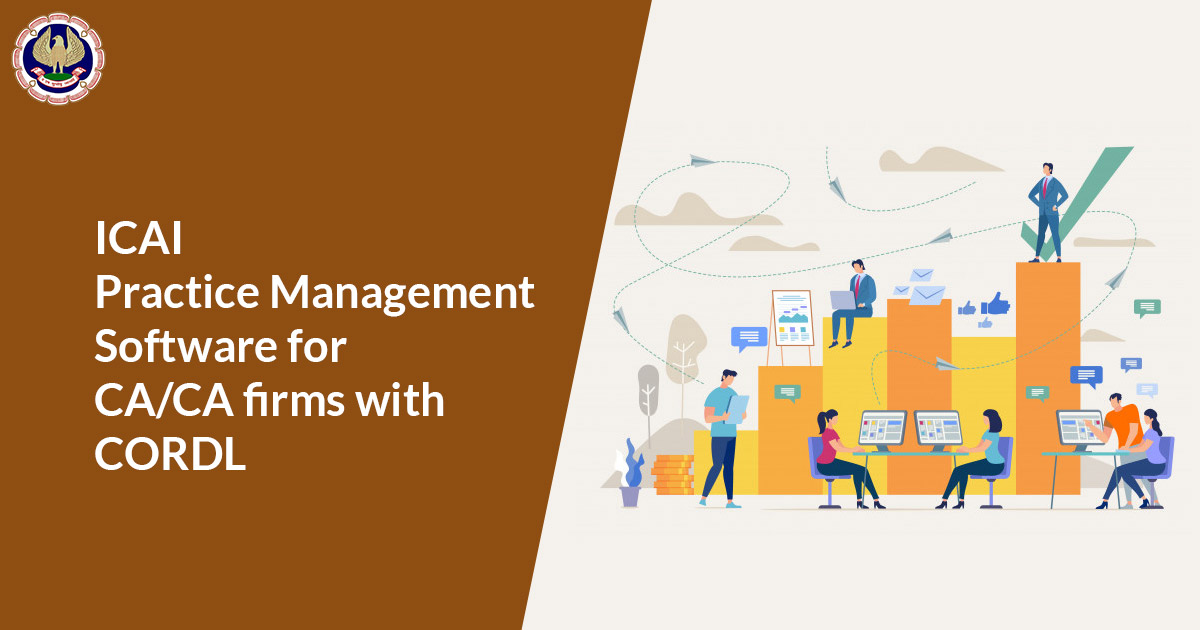 Institute of Chartered Accountants of India (ICAI) has recently signed a memorandum of understanding (MOU) with Bengaluru based management software CORDL.
ICAI with the help of CORDL is planning to renovate Practice Management Software for CA and CA Firms. With this, the institute aims at reviving the practice profile of the Chartered Accountant and CA Firms by introducing more effective ways of working.
Committee for Capacity Building of Members in Practice (CCBMP) – an affluent department of ICAI works towards consolidating and strengthening the system of CA firms by addressing their issues and at the same time making introducing several measures to strengthen their capacity and do justice with this top-notch profile.
One of the most appreciated steps of CCBMP is a collaboration with CORDL for providing efficient practice management software for practicing members or firms with cloud utility. The primary objective behind making this advanced software is to give full-fledged compliance facilities to the professionals and enhance their productivity.
Relevant to the scenario, Shripad HN, Founder of CORDL said that this MoU will prove to be a resource for every practicing CA who is willing to develop digitally, systematically and successfully.
The said utility is developed with the aim to convert confusion into clarity and its advanced functionality will absolutely support resource management, work allocation and tracking, timesheet management, Leave management, easy task management, secure data storage and administration, internal collaboration with chatbox and analysis to support with reporting.
The software could be installed as a mobile application that will further facilitate the users with access to the utility anytime anywhere.