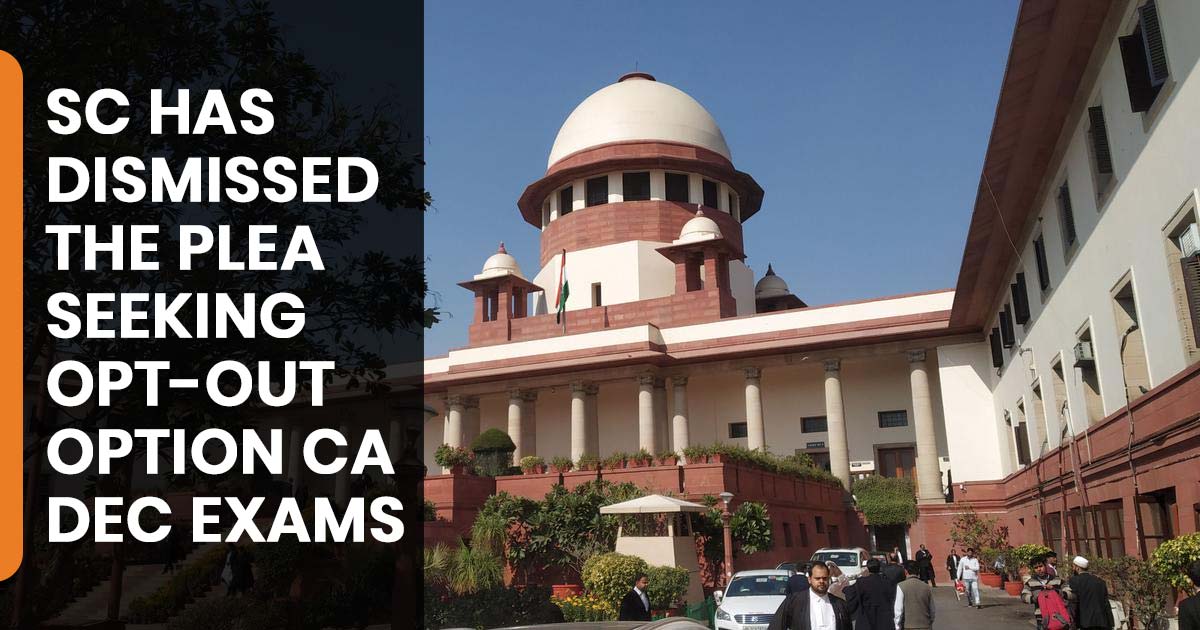 Towards an opt-out option for symptomatic Students Without RT-PCR reports, the supreme court has refused the appeal.
CA students knocked the Supreme court of India asking different objectives of the  Institute of Chartered Accountants of India (ICAI) towards the December 2021 cycle of CA Foundation, Intermediate, and Final exams.
The petitioner going by the name Sanjeev K Arora has asked and made requests to dismiss the requirement of RT PCR reports but instead suggested the medical certificates to accept for opting out of December examinations. Also, the separate arrangements for exams to be made for covid symptomatic. 
Read Also: ICAI Declared Changes Answer Sheets for CA December 2021 Exam
The applicant pointed towards the "Insistence on RTPCR report in 72 hours for the examination scheduled to be held from 05.12.2021 to 19.12.2021, is impracticable and unfeasible for students preparing to write the exams as the examination cycle lasts for 15 days and not a single day stint and it is impracticable to get RTPCR report after every 2nd exam."
The applicant mentioned that under the rules of the exam provided by ICAI any aspirant showing the body temp beyond the mentioned limit shall not be permitted to enter the exam hall. In that condition, it will become an issue for the aspirant to give the positive RT-PCR report in 72 hours. Moreover, the guidelines will not allow such aspirants who are held with the covid-19 disease to present in the exam even they want to present in the exam.
Justices AM Khanwilkar and CT Ravikumar elaborate that "We are not inclined to entertain the application. It will be open to the authorities to make amendments if and when necessary."