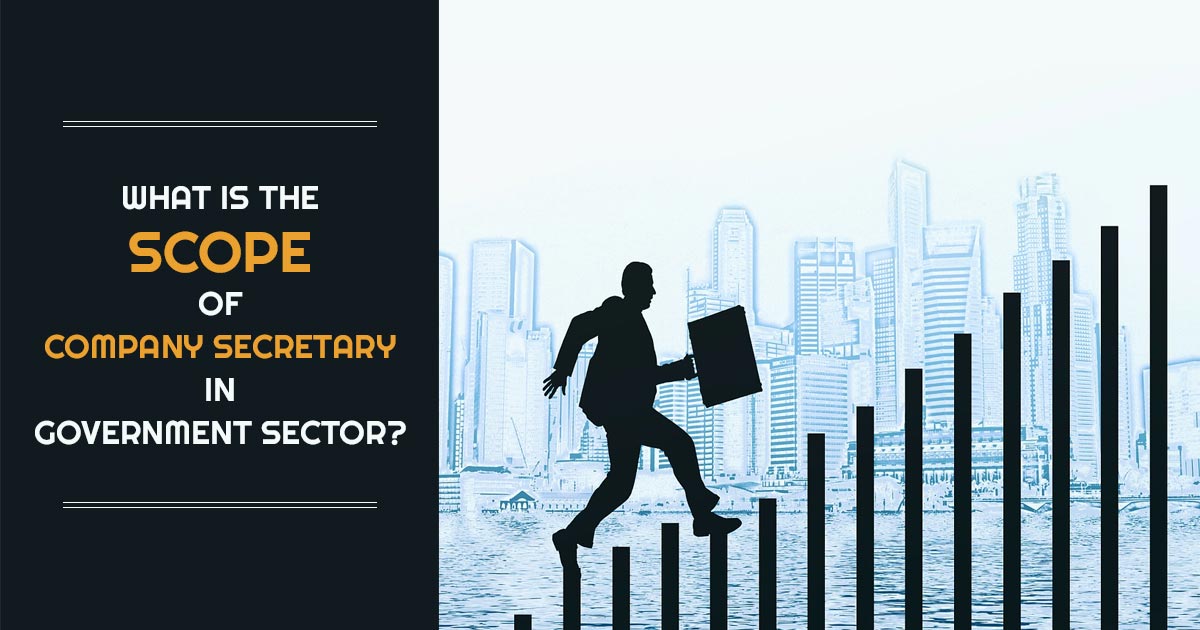 The corporate secretary (CS) is the compliance officer who assigns internal statutory advice and has experience in corporate law, security law, corporate governance, and capital markets. CS is important to position in firms. He imposed himself as a complete objector to the firm. CS is hired to handle the statutory objects of the firm. CS is responsible for finishing the corporate tax returns, owning records, telling the board of directors, and ensuring that the firm complies with statutory and administrative needs.
If you are acknowledged taking the company secretary course but do not have the surety what vacancies are to offer to you or if you have already finished the course and reviewed the vacancies through the central government, your further posting shall be the effective topis to read online.
Being a principal legal advisor to the board of directors CS gives the most reliable direction on corporate governance and is effective in complying with the laws. He is the strategist and strategic manager for every business.
The areas of experience of the company secretary pose:
Company legal representation and advisory services
Financial market services
Management services
Towards all the above regions there are various other skills sub-areas. Thus this course builds multidisciplinary professionals for the ordinary understanding of all technologies and is linked to equivalences of the work company.
Company secretaries can work as freelancers or determine the work in private, public or public sectors. Every firm must have a company secretary to give statutory, financial, administrative, and representative services to the CEO, CFO, and directors or board of directors, as this is mainline.
Create Your Own CA, CS & Accounting Firm or Individual Website
Company Secretaries' perspectives and career opportunities:
There are various job chances for corporate secretaries in government in different corporates. The job opportunities are increasing and various opportunities outcomes through the privatization and globalization of different state-owned industries and the number of firms and brands which joins with the government and the private sector.
CS specialists pose a bright future. These are the most effective and high-performing profiles. Students are provided with the opportunity to work in the stock market after finishing the course. The company secretarial courses are available now with various opportunities for people in business and finance. Trained CS could work as independent business advisors on credit, tax, partnership, government licensing, registration, etc., procedures, or join company secretaries to give services to their customers.
Major responsibilities of the company secretary:
The corporate secretary is the most crucial liaison amid the company and the board of directors, shareholders, regulators, government, and other stakeholders.
This work constitutes of ensuring the board princess are followed and reviewed with time and directing the chair and directors on their responsibilities beneath several laws.
They give advice on effective governance and law compliance needed through and with concern towards several companies, securities, and additional business laws.
Indeed the development of the corporate and social sustainability framework is also supported by the corporate secretary.
Read Also: Top 10 Beautiful Website Templates for Company Secretary
Job Opportunities:
If you are seeking the jobs offered to you after undergoing the company secretary course or if you had finished the course and determined several opportunities for gaining the government job through the central government then this discussion is very important for you and for those who are online. Prior to mention out the job vacancies for the company secretaries let us see the courses.
Mentioned are the secrets that the company secretary can seek different job opportunities and prospects for all types of jobs.
Owing a CS shall come to appoint you as an IT manager and consultant, finance officer, public issuer, securities and records management, corporate and financial advisor, and corporate governance positions.
Financial audits and audits; Human Resource Management; Establish ground rules and manage partnership rules; giving lawful advice upon conflicting the objectives and additional objects which shall keep the company secretaries busy.
internal legal advice and is a corporate legal expert; Security Act; Corporate governance and capital markets are told by the corporate secretary is a company compliance officer.
As a key senior management personnel every legal, financial, managerial, and agency service to the executive director, finance director, and director or board of directors is been advised through the corporate secretary that every company must own.
However, from one service to another these post names and titles vary accordingly, and the main objective for every post remains similar. Government vacancies are published on the official websites of different ministries, which constitute agriculture, mining, metals, electrical engineering, industrial investment, etc.
The Financial revisions and audits and overseeing human resources, discovering ground rules and accomplishing relationship rules, and furnishing lawful advice on the whole issue can assist corporate secretaries in both the private and public sectors.
Company Secretary Job Opportunities – Government Jobs:
There are multiple government job opportunities in the sector for the company secretaries in the diversified sectors. Also the onset of globalisation and privatisation of multiple sectors of government there is a hike in job opportunities in the overall government sector.
Listed below are the major government jobs that are available for Company Secretary:

Air India
KIOCL Limited
IRCON
CHiPS or Chhattisgarh Infotech Promotion Society
Gujarat Agro Industries Corporation Limited (GAIC)
Madhya Pradesh State Electronics Development Corporation Limited (MPSEDC)
IRSDCL
NERAMAC
BBNL
APGDC
PIPDIC
BDL
BSRDCL

A number of other reputable companies offer Company Secretary Vacancies in various roles and positions.
As a company secretary you are employed as:

Legal and Secretarial Officer
Finance Officer
Company Secretary and Compliance Officer
Human Resources Management
Information Technology Manager and Consultant
Corporate Communication and Public Relations
Taxation Expert
International Trade and WTO Services
Takeover Code, Mergers and Amalgamation Expert
Securities Compliance and Certification Services
Public Issues, Securities and Listings Management
Representation Service
Secretarial Compliance
Audit Compliance and Certifications Services
Corporate Governance Services
Corporate and Financial Advisory Services
Corporate Secretarial Services
The core responsibilities of each role will vary based on the office, but the roles' names will remain the same. It is possible to apply for government vacancies on the official websites of various departments, including Agriculture, Mining, Metals, Electricals, Industrial Investment, and many others.
You can opt for the offices that are jointly held by the government and private companies in order to stay on an exciting side of the job spectrum where corporate culture is more than the routine and tedious nature of government jobs. At the private end of such offices, the work culture and environment are more or less like that of a corporate office; always exciting and bustling.
As a Company Secretary, you will manage audits and financial revisions, manage human resources, establish partnership rules, provide legal advice for conflict situations, and many more things.