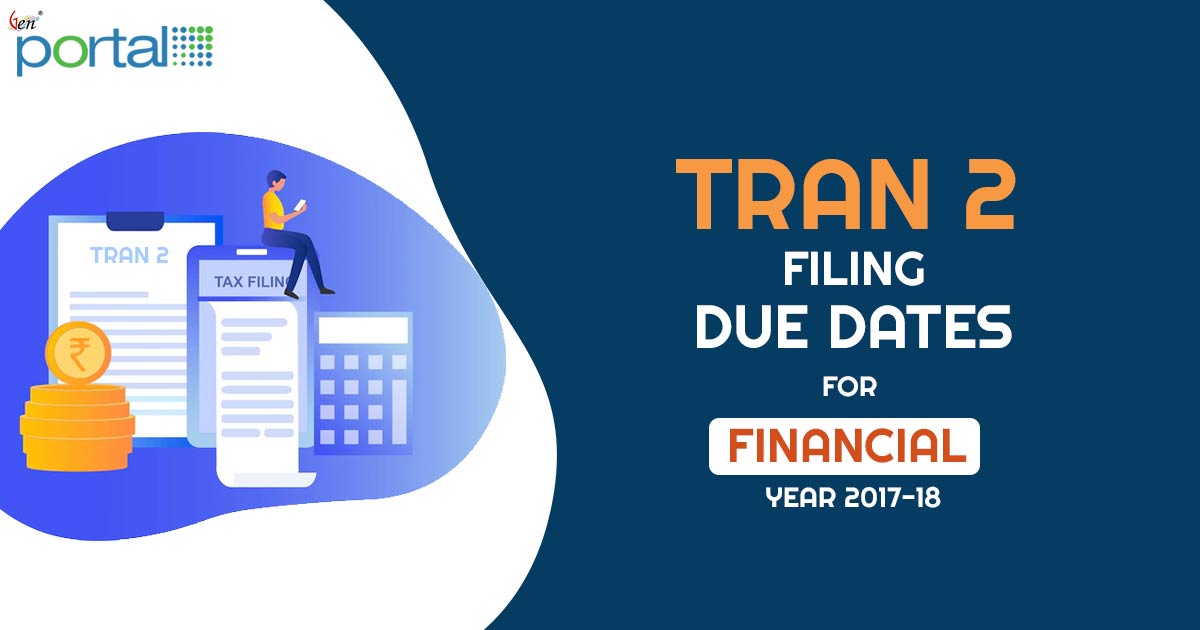 The introduction of GST on 1st July 2017 was a bold move in the history of Indian Taxation System. As per Economic Survey 2017-18, Demonetisation and the introduction of the Goods and Services Tax (GST) brought 1.8 million more people under the ambit of Income Tax. A large number of dealers who were previously unregistered are now registered under GST. The low turnover limit has brought these dealers under the GST radar.
Many among these newly registered dealers would have had stock of inputs, semi-finished goods or finished goods when GST came into force. Under GST, the dealers who cannot furnish bills/invoices for the tax paid on the inputs, need to file the TRAN-2 form.
But before filing Form TRAN-2, the dealer/treader must file Form TRAN-1 and GSTR-3B for the particular month. The TRAN-2 form has to be filed for every month during which such stock was sold till December 2017. Also, the taxpayer must ensure to cross-check below points in order to escape any friction and errors in return filing.
The stock did not comprise of any zero-rated goods under Excise/VAT.
This scheme is valid for 6 months only. The stock must have been cleared by the end of December. Only those stocks would be considered which were cleared out between July 1st and December 31st.
You have a document that verifies the procurement of such goods.
The stock of goods for credit has been claimed must be stored at a single location for faster verification and easy identification.
Details to be filled in TRAN -2
Before proceeding with the below steps, taxpayers must ensure that they have filled the TRAN-1 Form and the GSTR-3B return of the relevant month. The taxpayer must log in to the GST Portal. Then in the Services tab, select transition forms. Now click on the TRAN-2 Tab and select the financial year and month.
The GSTIN and Legal/Tender name are auto-generated and filled. There would be two blue titles. These have to be manually filled by the taxpayer.
Details of inputs held on stock on 1st July for which you do not have any invoice/document evidencing payment of tax carried forward to electronic credit ledger.
Due Dates for Filing TRAN 2
| Period (Monthly) | Due Dates |
| --- | --- |
| July to December 2017 | 30th June 2018 |
Note: Due Date for filing TRAN-2 form is extended to 30th April 2019 for limited taxpayers who could not correctly file due to the technical problems.