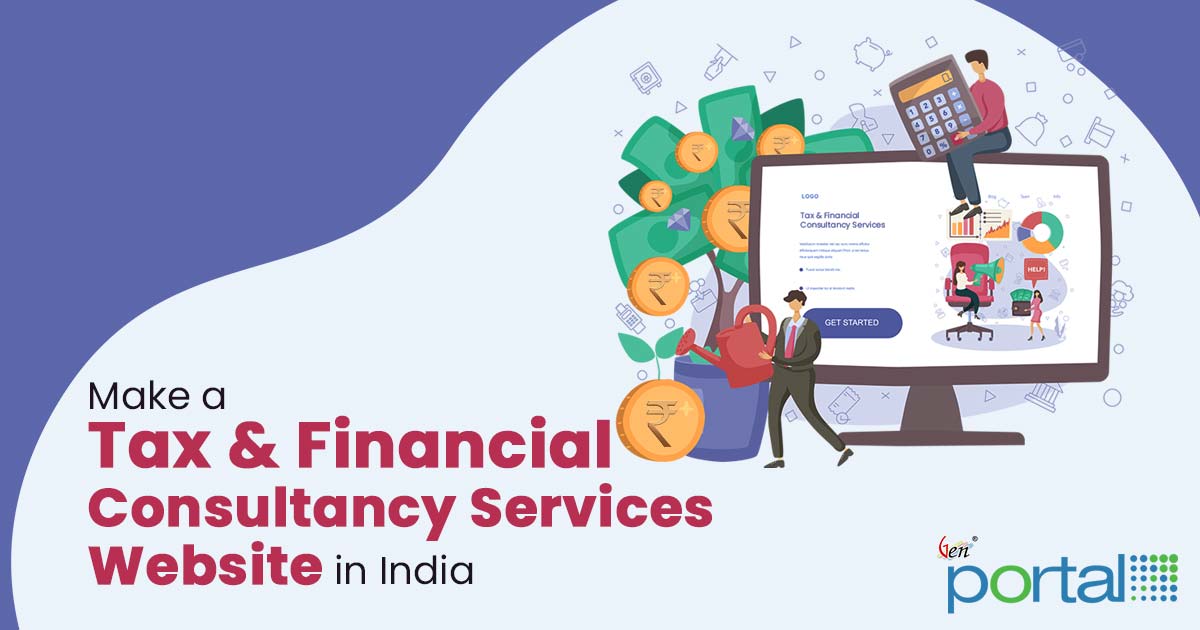 Every owner hopes that his new website will be attractive, fashionable, load quickly, and receive a lot of visitors. It's still fine, even terrific if he wants it to be that way. Most of the time, you want something distinctive, and pronounced, with a dynamic menu that is always lit up and flashing. The current trend is towards clean websites. Are you seeking a solution for your project including a tax advisor and Financial Consultancy Services? Do you want to build a website to draw in more visitors and generate more revenue?
The best approach to outperform your rivals is to use accounting & tax adviser and financial advisory services website designs. You will undoubtedly be impressed with the sleek and contemporary style, flexible options, and excellent features. Just have a look!
The Characteristics And Features of Tax Consultant Templates
One of the most crucial aspects of making a wonderful website is its stunning design. But, having solid functioning with the key elements is more important. Every website design for a tax adviser has the most recent elements that can increase your clientele.
The same websites may open differently in various browsers. Elsewhere, these variations are rarely perceptible and have no bearing on viewing or reading. Yet occasionally, issues might occur with images, banners, command buttons, and even phrases. With our tax consultant themes, you can be confident that everything will appear properly. The website functions identically in all browsers thanks to cross-browser capabilities.
Every website design for a tax expert includes a blog. A business blog is what? It is first and foremost a way to drive visitors to your website. Each entrepreneur who integrates his firm with the Internet should comprehend this remark since it is both crucial and fundamental. A blog is a fantastic method to get reader feedback, increase traffic to your website, and boost revenue for your company. You shouldn't consider it a pointless extravagance. Even infrequent blog articles may benefit your company.
The best way to receive a response to your question is through free technical assistance. Our experts provide you with first-rate help and are available to answer any queries you may have. Anytime is a good moment to join live chat. Your requests can also be made through the ticket system.
Build a Tax Consulting Website designs, themes, templates at Affordable Cost
Who Should Build a Website for a Tax Consultant?
For a business, freelancer, entrepreneur, creative individual, or public figure, a website is essential. Even the average individual may start their own website or blog and profit from it. The World Wide Web is now valued for what it truly is by humanity, who use it for commerce, information search, service purchases, and even simply for enjoyment. People have a variety of chances while accessing such an Internet resource, including the chance to get useful info. By adopting Tax Consultant Advisor website templates, who may gain?
Consulting
Businesses;
Broad Advisor
Lawyer
Attorney Firm
Accounting
Banking
Loan
Insurance
And more
Read Also: Best Website Themes In The Year For Business Professionals
How to Build a Profitable Tax Advisory Website
The following tips can help you create a successful website:
Spend time on the design. The right backdrop style, line spacing, text colour, and font size are crucial for setting the right mood on all pages.
Ratings are added to the comments. Social networks make advantage of user ratings on remarks. It encourages site visitors to post reviews.
Smart search form. The system provides pertinent hints when you input a search term. Smart search used to be hard to implement, but now it's possible with many site authoring tools.
At the conclusion of the articles, add forms. A button leading to a page outlining products or services on an information resource, complete with a subscription form, can be placed after the article on a commercial resource.
Several sources of traffic. Do not rely just on one source to bring in customers. Make announcements of new content in specialist forums, build groups on social media, and promote your website in search engines.
Buttons for social media. They won't load the website if you place them after the content, but they will help promote it.
Improving services. Many services, such as currency exchange, can enhance behavioural characteristics and draw returning visitors.
Take away pop-ups. The campaign will be aided by a single pop-up window. The user will automatically shut the tab if there are several of them.
Tax Advisor Website Templates FAQ
Q1 What is a tax advisor website template?
A tax advisor website template is a pre-designed website layout that is specifically created for tax advisors, accountants, and financial professionals. These templates typically include features such as a homepage, services section, about us page, contact page, GST, knowledge bank, FAQ, contact us, blog and more, all tailored to meet the needs of tax professionals.
Q2 Why should I use a tax advisor website template?
Using a tax advisor website template can save you time and money, as it eliminates the need to design a website from scratch. These templates are specifically designed for tax advisors and financial professionals, so they already include the necessary features and layouts to create a professional-looking website.
Q3 Are tax advisor website templates customizable?
Yes, most tax advisor website templates are customizable. This means that you can add or remove features, change the color scheme, and upload your own images and content. Some templates may offer more customization options than others, so it's important to choose a template that best meets your needs.
Q4 What do I need to use a tax advisor website template?
To use a tax advisor website template, you will need a website hosting account and a website builder tool. Most templates are designed to be used with popular website builders like WordPress or Wix. You will also need to purchase a domain name, which is the web address that people will use to find your website.
Q5 How much does a tax advisor website template cost?
Yeah, The cost of a tax advisor website template can vary depending on the template provider and the features included. Some templates are free, while others may cost anywhere from $50 to $200 or more. It's important to consider your budget and the features you need when selecting a template.
Q6 How much does a tax advisor website template cost?
No doubt. Each of our website designs for tax consultants is completely modifiable.
What features should I look for in a tax advisor website template?
Q7 Some key features to look for in a tax advisor website template include a professional design, easy-to-navigate layout, contact forms, appointment scheduling features, and integration with popular payment processing tools. It's also important to choose a template that is mobile-responsive, so that it looks good on all devices.
Q8 Do I need to have coding or web design experience to use a tax advisor website template?
No, you don't need to have coding or web design experience to use a tax advisor website template. Most templates are designed to be user-friendly, with drag-and-drop tools and easy-to-use customization features. However, if you want to make more advanced changes to your website, some coding knowledge may be helpful.