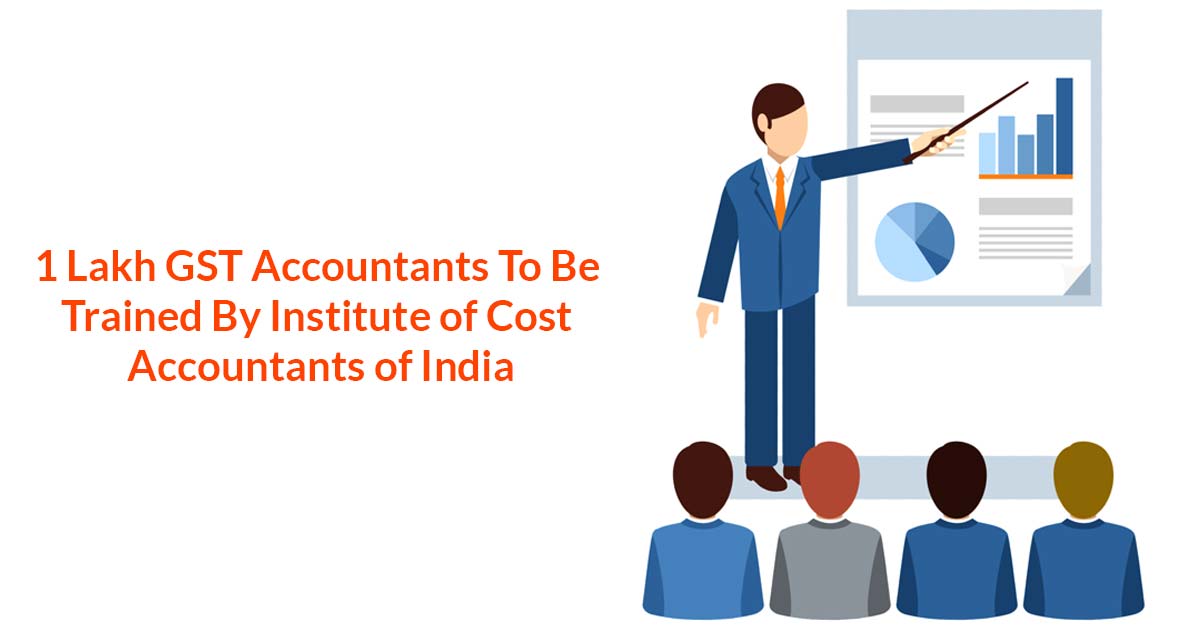 The Institute of Cost Accountants of India (ICAI) is planning to train nearly 1 lakh students for the newly implemented Goods and Service Tax (GST). The fee of the GST course will be borne by the Centre and students don't have to pay a single amount of money.
"We are in discussions with Government and modalities are being worked out," said Amit Anand Apte, President, Institute of Cost Accountants of India (ICMAI). He further added that "Most of the SMEs are facing problems and we want to train one lakh accountants over next one year."
After the implementation of GST, SMEs are in search of GST accountants as such no one is specialized in the particular field. In the country, there is a requirement of 2 lakh GST accountants.
The fee for the 50-hour GST course is approximately Rs 5,000 per student. The Centre has taken the responsibility to train 1 lakh students for GST regime and fee of 1 lakh students will be borne by Centre.
Read Also: ICAI – Practice Management Software for Practicing CAs and CA Firms

After the successful completion of the GST course, ICMAI will conduct an all-India entrance exam to select the best students. The Institute would charge a nominal fee for the entrance exam. Students who are pursuing its graduation, as well as all commerce students, are eligible to apply for the entrance exam.
Piyush Goyal stated in 2019 budget speech that GST was "undoubtedly the biggest taxation reform implemented since Independence". He further added that, due to the implementation of GST, India became one common market. Furthermore, e- way bills introduction fasten the interstate movements.
GST was implemented in India on 1 July 2017 by the Prime Minister Narendra Modi government which eliminates various central and state taxes such as excise, VAT and more.