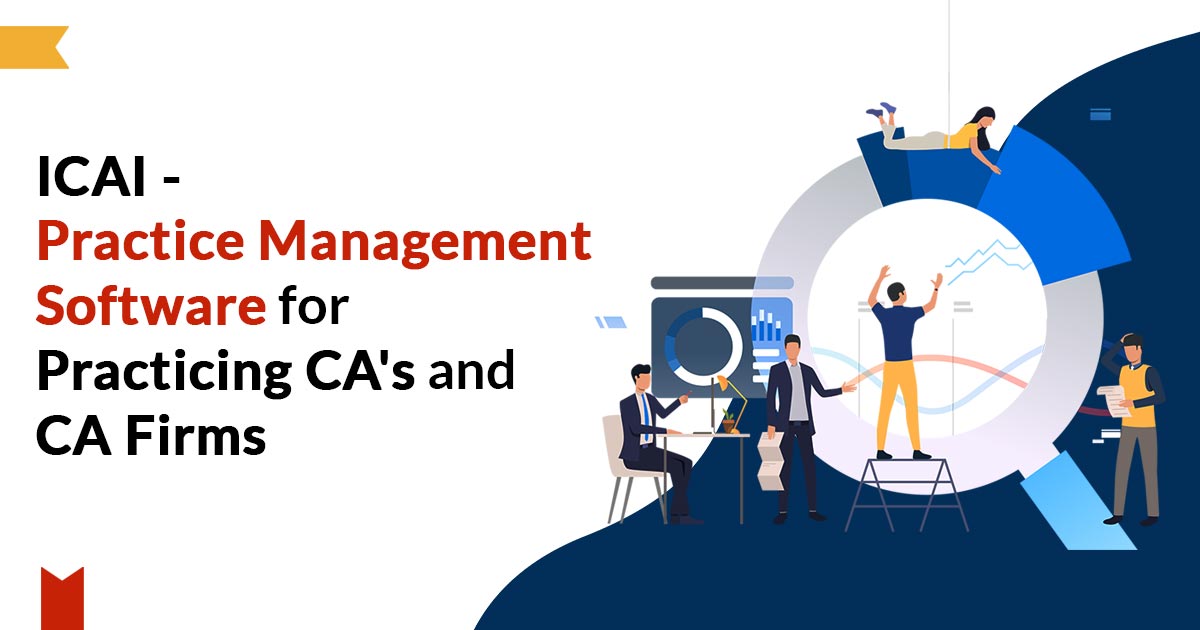 A Practice Management Software (PMS) released by the Institute of Chartered Accountants of India (ICAI) to assist Chartered Accountants with office automation in handling their firms' practice better. The purpose of the software would be to handle tasks, documents, accounts, clients, and employees easier.
The software would be available to the Chartered Accountants, on tratration on the website cacloud.ca.in, set by ICAI for the purpose.
There are 5 inbuilt modules in the software, to manage the chores, documents, accounts, clients, and employees in your firm. The same would comprise exceeding 15 integrated specifications for the aim of simpler management and workflow automation.
The heading on the registration link, with your ICAI membership number, CA could now register to take access to the software.
Check Out For Registration: https://cacloud.ca.in/Registration.aspx
Some other details such as :
Region (mandatory),
Number of Users/Employees in the Firm,
Name of IT Professional of the Firm for handling the software in the Firm (mandatory),
Contact Number of the IT Professional of the Firm (mandatory).
Whether your company requires the help of a support executive for the formation of the Software?
Start Date and Time of the Implementation of Practice Management Software in your Firm and Other remarks would be needed to get furnished for finishing the registration.
On mobile, this software could get accessed since the platform is available for both the web and mobile. The software's developers also guarantee free data transmission to practise management programmes. The staff guarantees thorough instruction on the programme as well.
According to the material on the official website, each module has the features listed below:
Task Management: Managing projects, subtasks, and deadlines is undoubtedly a laborious task, but with PMS you can streamline the workflow of your team, make effective choices, and accomplish more of your objectives with pleased clients.
Document Management: Track each document that comes in and goes out, and make it easily accessible to clients. Give your team access to a secure server's central client document repository and quick, flexible document transmission.
Accounts Management: Manage and keep track of all financial transactions for various clients. Utilize an integrated payment gateway to generate automatic financial reports and collect online payments for invoices in several currencies.
Client Management: Manage every client activity on your mobile device. To add or remove a client's information, create client groups and client-specific login credentials. Use various criteria to find clients, and create group-based reports, invoices, and receipts.
Communication Management: Utilize various communication modules in your PMS software to manage, schedule, control, and automate the duties of your team.
Employee Management: Maintaining your staff's database, documents, roles and hierarchies, attendance, time sheets, work reports, and communications in one location can help to keep them engaged. Monitor employee login IP addresses to prevent fraud and misunderstandings.