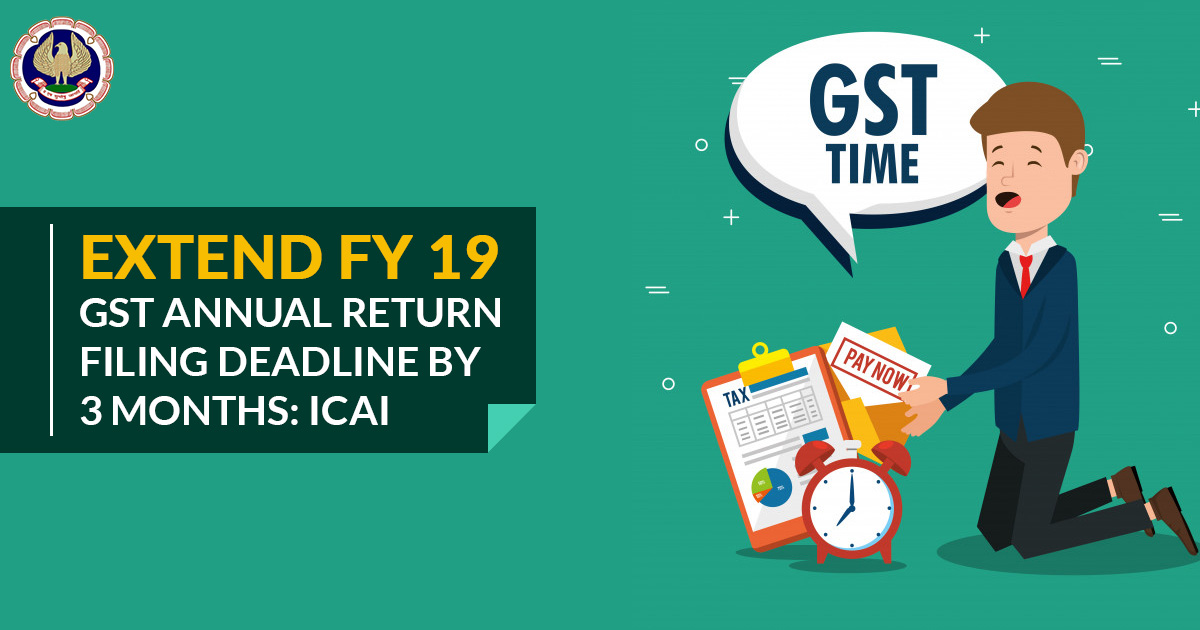 Institute of Chartered Accountants of India (ICAI) asks GST officials about the prolongation of 2018-19 yearly GST return deadline. The ICAI has postponed from 3 months till 31 December. September 30 is the last date for filing the yearly GST return for FY19. ICAI declares that most of the organizations are working due to COVID-19.
"We request… to provide appropriate relaxation to the registered persons and extend due dates of filing GST annual return and GST audit for the year 2018-19 by 3 months till December 31, 2020. This would provide needed relaxation to the trade, in combating the circumstances arising out of coronavirus,"
Read Also : GSTR 1 Due Dates July To September 2020 (Regular Taxpayers)
For the financial year 2018-19, in May the government has extended the annual GST return filing date for 3 months to September 2020.
In the GST arm, the taxpayer has to file GSTR-9 the annual return which is to be filed on yearly basis. The GST bill has the details which state about the inward and outward created or collected in diverse tax administrators. GSTR-9C is a declaration of reconciliation within GSTR-9 and the audited yearly monetary report.