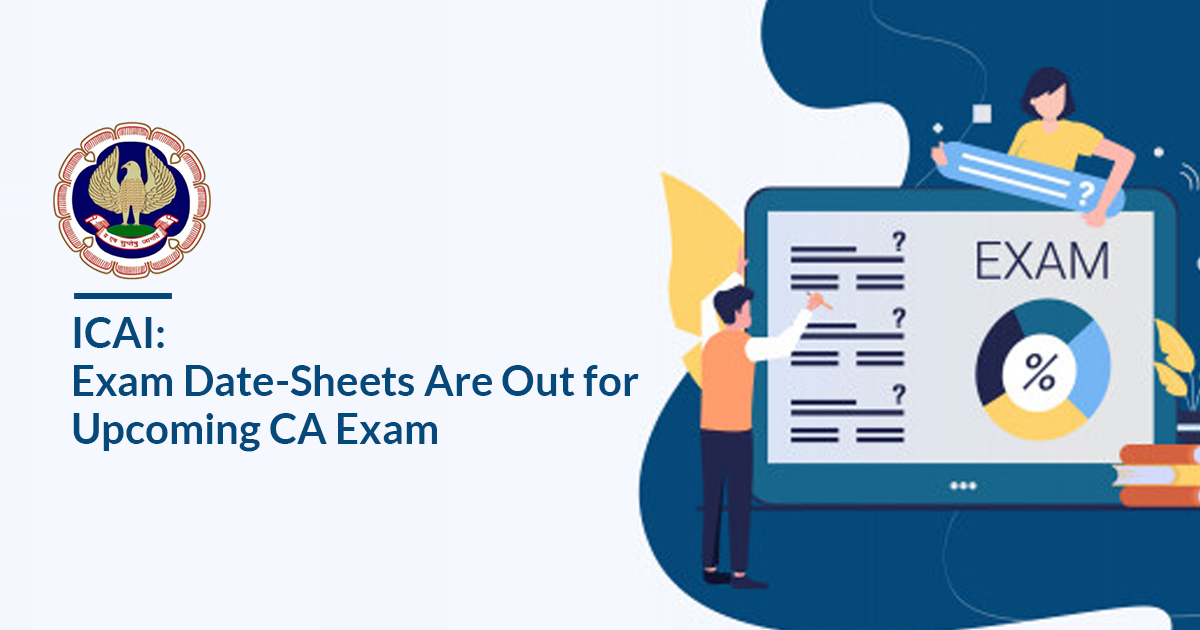 The Institute of Chartered Accountants of India (ICAI) has recently dispatched the date-sheets for upcoming Chartered Accountant Foundation Level Exams (Under New Scheme), Intermediate Level Exams (under New and Old Scheme) and Final Level Exams (under New and Old Scheme).
Mentioned below are the dates and places confirmed by the institute for the commencement of upcoming CA exams. There are slight possibilities of alteration in the examination locations depending on the crowd of students sitting for the exam from that particular place.
Mentioned below are also the scheduled exam dates and places of Post Qualification Course under Regulation 204, viz.: International Trade Laws and World Trade Organisation (ITL & WTO) and International Taxation – Assessment Test (INTT – AT) applied by the members of ICAI.
As confirmed by the institute all the exams will be held on the same date and place mentioned in its memorandum (all the exam centres are in India itself) provided that there has to be sufficient student traffic appearing for exams from a particular place.
The memorandum by ICAI further confirms that there will be no alterations in the scheduled date-sheet for CA exams except for a public holiday legally announced by Centre or any State Government.
Read Also : ICAI Unveils Digital Learning Hub & CPE hours Extended
FOUNDATION COURSE EXAMINATION – Under NEW SCHEME – 11th, 13th, 15th & 17th May 2020
INTERMEDIATE (IPC) COURSE EXAMINATION (Under OLD SCHEME) – Group-I: 3rd, 5th, 8th & 10th May 2020; Group-II: 12th, 14th & 16th May 2020
INTERMEDIATE COURSE EXAMINATION (Under NEW SCHEME) – Group-I: 3 rd, 5th, 8th & 10th May 2020; Group-II: 12th, 14th, 16th & 18th May 2020
FINAL COURSE EXAMINATION (Under OLD SCHEME) – Group -I: 2nd, 4th, 6th & 9th May 2020; Group -II: 11th, 13th, 15th & 17th May 2020
FINAL COURSE EXAMINATION (Under NEW SCHEME) Group -I: 2nd, 4th, 6th & 9th May 2020; Group -II: 11th, 13th, 15th & 17th May 2020
INTERNATIONAL TRADE LAWS AND WORLD TRADE ORGANISATION (ITL & WTO), Part I EXAMINATION – Group A 3 rd & 5th May 2020; Group B 8th & 10th May 2020
INTERNATIONAL TAXATION – ASSESSMENT TEST (INTT – AT) – 11th & 13th May 2020