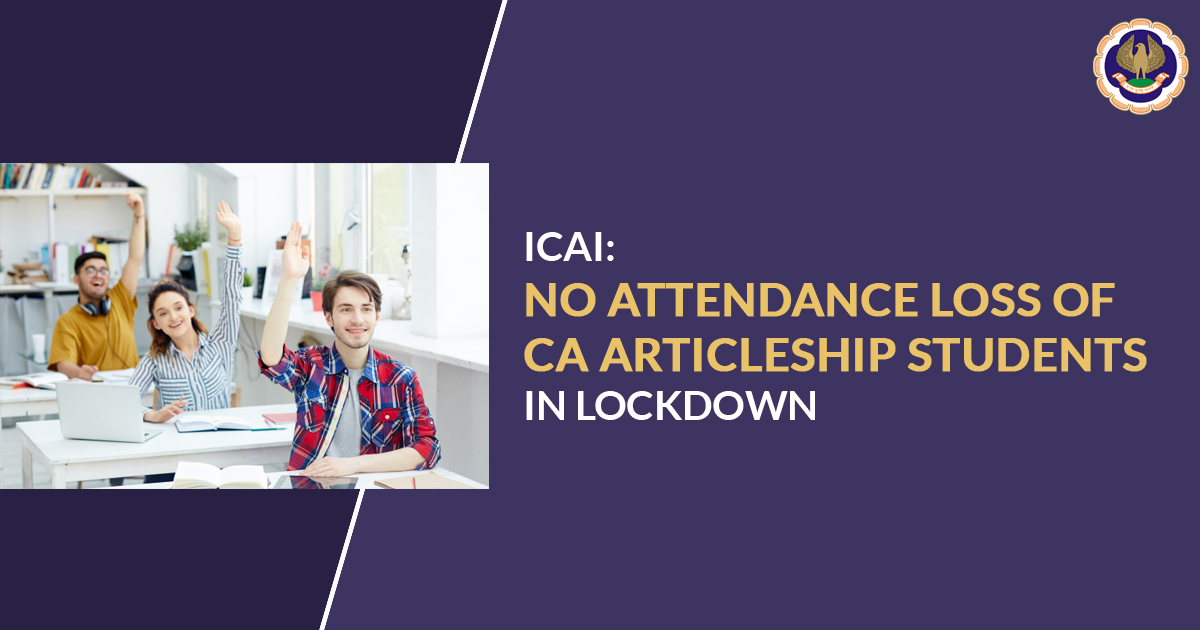 Similar to other crucial authorities, the Institute of Chartered Accountants of India (ICAI) is constantly monitoring the situation that arose amid the COVID-19 outbreak in India. The market is completely shut due to the widespread Novel Coronavirus and also the offices where training was allotted to the students pursuing articleship. Institute has proposed to facilitate articleship training online till the market and offices re-open. The government has declared a nationwide lockdown till 14 April 2020. 
Those who have already registered and are pursuing the training are hereby informed that their absence due to the lockdown will not be counted under leaves, which means this period will be incorporated under the articleship training period. 
Read Also : Last Date of Online Examination Form Extended by ICSI
Students who are pursuing articleship training and are also appearing for May 2020 examination shall not worry regarding their absence due to the lockdown as the period will not be the reason for the loss of attendance of any student.
Adding on to the measures, issues related to the timing and manner of salary dispersion for the period of lockdown shall mutually be decided between the principal and the article assistant.