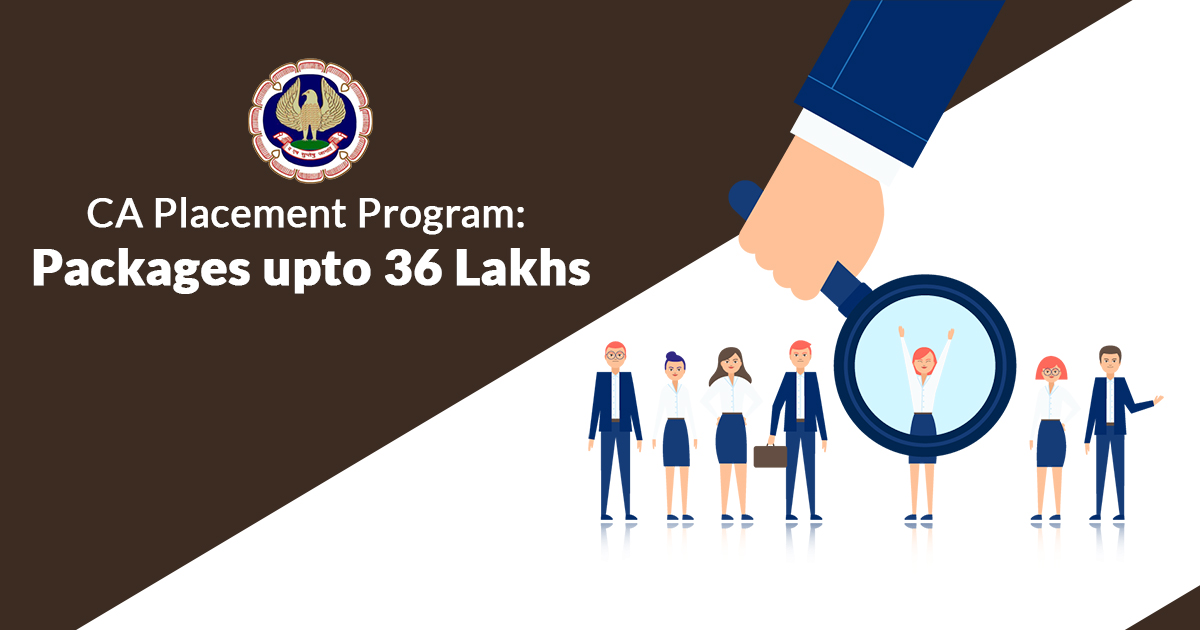 The Institute of Chartered Accountants of India (ICAI) released a report detailing the placement proceedings and figures of salaries offered. The salaries offered by the guest companies to the students were as high as 36 Lakh Cost to Company (CTC). More than 730 CAs were offered a salary of more than 9 lakh CTC.
The participating companies offered a total of 3,815 jobs to the students out of which 3,180 students accepted the jobs. Approximately 57% of the candidates appeared for the exams were offered the jobs.
Read Also : Huge Scope for CAs: WIRC Chairman
The sole purpose of the placement program conducted by the Committee for Members in Industry & Business (CMI&B) of ICAI was to bring the recruiters and Newly Qualified Chartered Accountants (NQCAs) on a single program and to help the students in finding jobs right away.
The programs were held in various cities viz. Jaipur, Kanpur, Kolkata, Mumbai, New Delhi, Pune and Thane, Ahmedabad, Bangalore, Bhubaneswar, Chandigarh, Chennai, Coimbatore, Durgapur, Ernakulam, Hyderabad, and Indore.
Highlights of the Program
| | |
| --- | --- |
| Heads | Figures |
| Number of Candidates Registered | 9,011 |
| No. of candidates finally appeared for the interview | 6,646 |
| Number of Jobs Offered by the participating companies | 3,815 |
| Number of Jobs Accepted by the candidates | 3,180 |
| Highest salary (cost to company) offered for domestic posting | INR 22.50 Lakh (Per Annum) |
| Highest salary (cost to company) offered for International posting | INR 36.00 Lakh (per annum) |
| Average salary (cost to company) | INR 7.43 Lakh (Per Annum) |
| Percentage of placement (job offered/ candidates appeared) | 57.40% |
Salary Structure
| | |
| --- | --- |
| Salary Range (per annum) | Number of Candidates |
| Rs. 4,50,000 to Rs. 5,00,000 | 16 |
| Rs. 5,00,000 to Rs. 6,00,000 | 128 |
| Rs. 6,00,000 to Rs. 7,50,000 | 558 |
| Rs. 7,50,000 to Rs. 9,00,000 | 1,748 |
| Rs. 9,00,000 and above | 730 |
| Total | 3,180 |