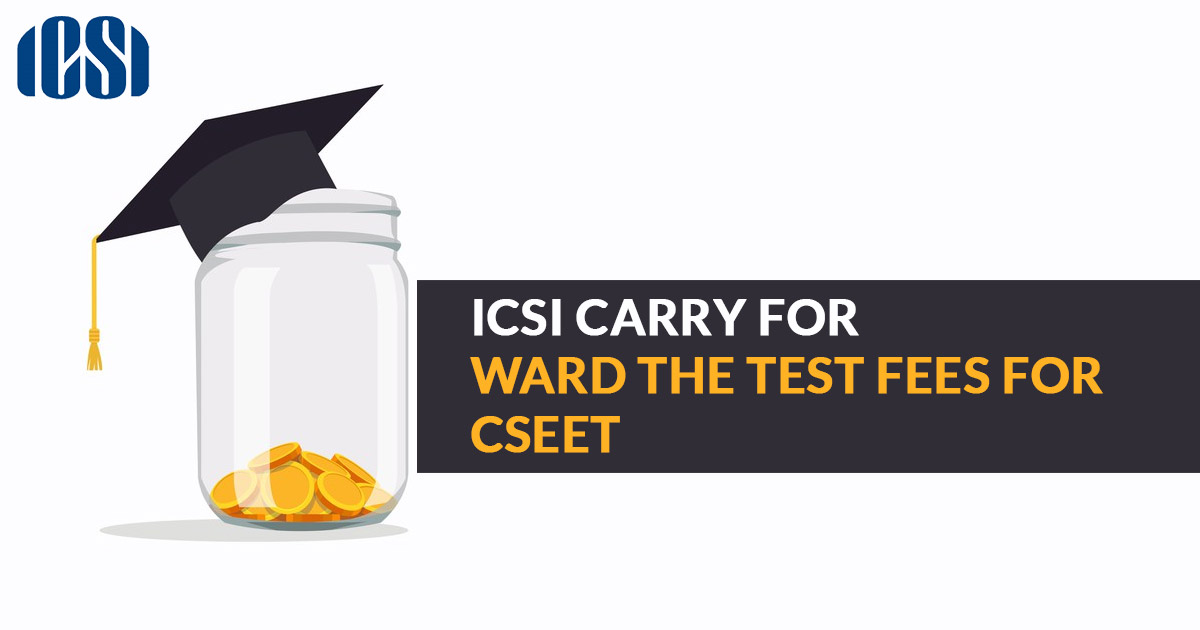 The Institute of Company Secretaries of India (ICSI) mentioned the Opt-Out Facility and Carry forward of Company Secretaries Executive Entrance Test (CSEET) Fees furnished for May 2021 to July 2021 session.
On Saturday, 8th May 2021 session of the Company Secretaries Executive Entrance Test (CSEET) is scheduled going to be conducted.
Towards the ongoing health in the country because of the spread of the covid-19 pandemic, the institute has chosen to implement CSEET on 8/05/2021 via remote proctored mode, rather than implementing that through test centres. The students are permitted to be present for the test from their laptop or desktop through the home or other convenient places. 
Also, the situation is not be recognized in various parts of the country various students registered for CSEET will be conducted in the May 2021 session are giving the requests to carry forward the credit of CSEET fee to the July 2021 session of CSEET because of distinct causes.
The first thing, nonavailability of Desktop/laptop/non-availability of webcams at desktops or other technical needs/Internet narrated problems.
In the Second thing, applicants living in containment zones/Red Zones do not have access to cyber cafés.
Read Also: ICSI issues Clarification Regarding Obtaining Mandatory CPE Credits via Virtual Programs amid Pandemic
Third thing is that the students get stuck far from the home and do not possess access to the basic needs to sit in the test.
ICSI commented, "To facilitate such candidates and keeping in view the unprecedented situation, the Institute has decided to give the facility to the candidates to opt-out from CSEET to be held on 8 May 2021 to CSEET to be held in July 2021 and granting them the benefit of carrying forward the credit of CSEET fee paid for the May 2021 Session to July 2021 Session,".
ICSI has been stated to the students who are seeking to claim the advantages will need to furnish the declaration in the given format provided in the link https://tinyurl.com/9wfits latest by 3 May 2021.
In the declaration receipt, the enrollment of the students for the May 2021 session of CSEET shall be refused and the candidate will be registered for July 2021 CSEET session. 
Read Also: FAQs Based on CS Executive Entrance Test (CSEET) Regulations
Indeed ICSI mentioned that these students who had chosen to carry forward from the May 2021 session of CSEET to the July 2021 session is not been required to apply towards the enrollment again with respect to the 2021 session of CSEET, as their registration for the exam shall be carry forward to the July 2021 session of CSEET.
On the submission of the declaration, no request towards change is to be entertained beneath any condition. Because of the pandemic, this is the one-time facility given without generating any precedent for the future.