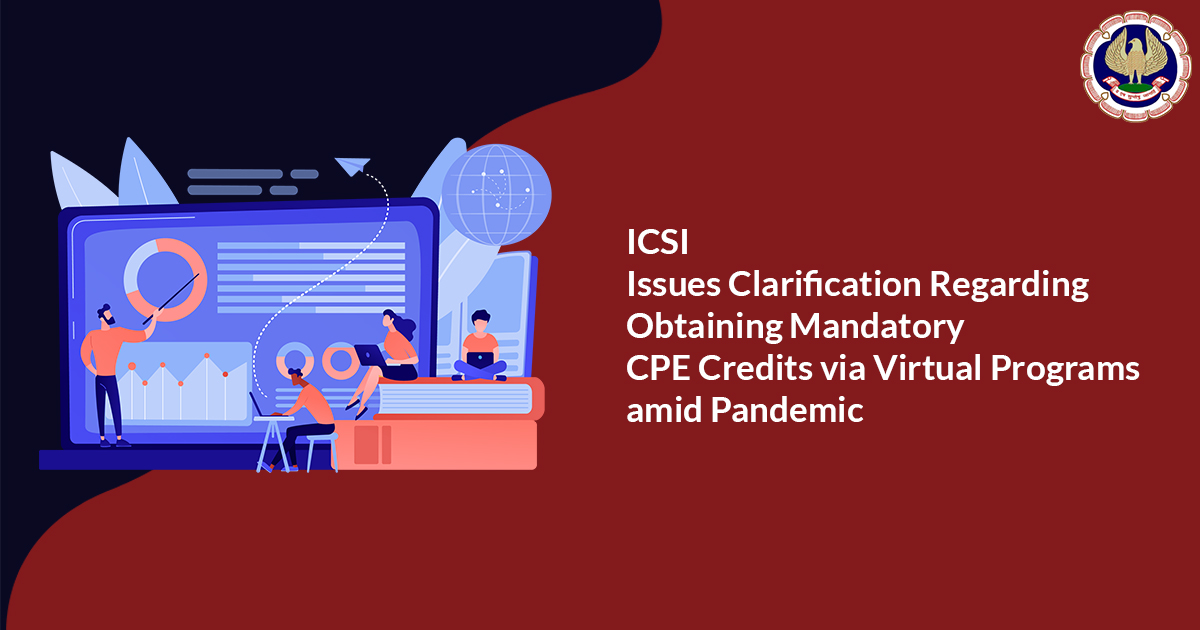 The Institute of Company Secretaries India (ICSI) has provided the ICSI (Continuous Professional Education) Guidelines, 2019 imposed from 1st April 2020.
"It has been decided by the Institute to award structured CPE Credits to the members attending the programmes organized by HQs, ROs, Chapters, CCGRT and CoE through electronic mode during May 1, 2021, till June 30, 2021.", read the clarification published by the Institute.
The decision is taken seeking the difficulties caused through the pandemic and so to move the members in fulfilling the important need of CPE credits for the year starting from 1/04/2020 to 31/03/2021.
Read Also : Reconstitutes ICSI Important Decisions by Council Meeting
The institute's officials have indeed prolonged the last date for taking the important CPE credits through the members till 30th/06/2021 so as to enable the members to carry on the professional competence along with ensuring the high quality and standards in the professional services executed through them.
It is important for all the members of the institute to save 20 CPE credits for the year via structured and unstructured learning programs. It is moreover said that the structured CPE Credit will be acknowledged for the year 2020-21 only.