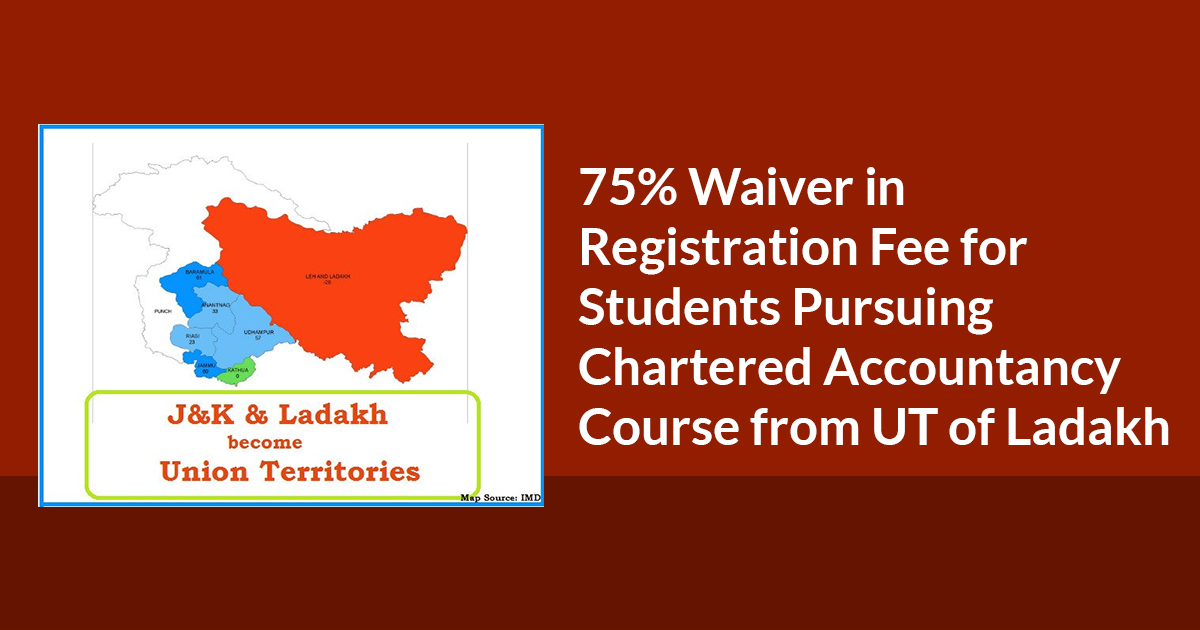 To control the chartered accountant profession the ICAI has the legal body which is made under the chartered accountant act 1949 in India. More than 7 decades have already passed and the ICAI has entitled to support the government in order to provide a better profession to the country. 
The institute has opened the representative office of ICAI in Eliezer Joldan Memorial College, Leh, Capital of Union Territory of Ladakh as it is a committed and effective organization in India in developing the nation. It assists members and students and supports the government in the development of the union territory of Ladakh.
The profession will run to promote: 
Providing a 75% discount in the registration fee to the student who urges to get the Chartered Accountancy course from the union territory of Ladakh. 
Providing specialization courses to government officials.
Delivering the services to the citizens, members along with students in the union territory of Ladakh and also obliging the students in opting the chartered accountancy course. 
Act as the facilitation center to suggest students about the CA course and telling them that it is the solution for social empowerment and thus making the base of the students full of skills and realizing them that there is a need for professional employment. 
Opening of Examination Centre  
Providing the facility of Reading Rooms 
Read Also: Change of Certain Examination Centre/Minor Correction in the Address for November 2020
"The ICAI Office in Leh will act as a centre to spread awareness about Chartered Accountancy Course is a tool for Social empowerment and provide much needed professional employment opportunities to the local youth. With the opening up of the representative office, the CA course, one among the most economical courses will be accessible to the interested candidates at their doorstep and thus empower the youth through skill development and will also equip them to be a part of the mainstream economy".     
In the e-inauguration convention, the President, Vice-President, Acting Secretary, and some Central Council Members are present.