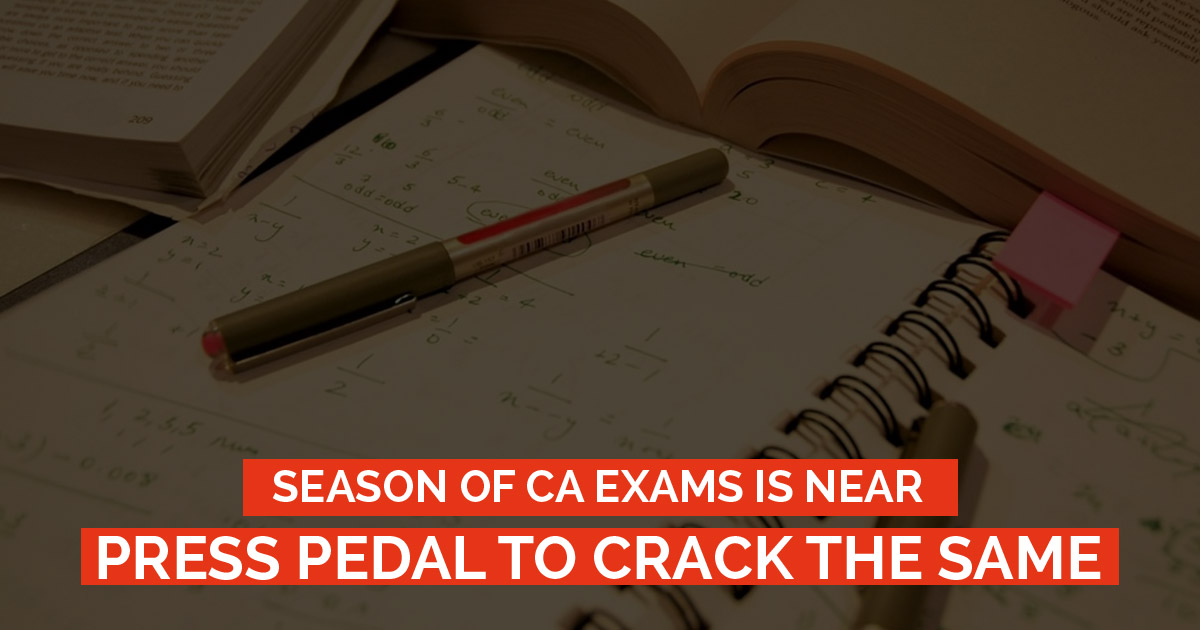 In India, most of the students choose commerce stream with a solo moto of becoming Chartered Accountancy (CA) is one of the most sought-after and toughest professional courses in India. It is also a very fruitful and promising career with three-level CA program comprising Foundation, Intermediate, and Final courses.
The season for CA exams is gathering pace as the examination time of July is approaching near. But obviously the career path is quite challenging and aspirants need to have a proper preparation strategy to successfully crack the CA exams.
Here are some CA Exam Preparation tips for the last month:
#1. Design a New 30 days Agenda Smart Revision
As the CA aspirants are left with last 30 days preparation, It's time to redesign a new agenda by delegating enough time to all topics/subjects. Prepare a smart, new schedule and strategies and fix daily/weekly study/revision goals by dividing the topics.
#2. Do smart Revision & Make Sure to Cover All The Topics
Start by covering the easier topics first so that your confidence will be boosted and you will be motivated forward. This should be followed by thorough grasping of complicated concepts. Make sure to not skip any topic.
Read Also : What Chartered Accountants Have To Do?
#3. Don't Learn Anything New, Strengthen What You Have Learnt
CA aspirants must avoid going for anything new or studying new books in the last month because it will end up in burden and bewilderment. The last is precious enough to be invested in strengthening what you have already learnt.
#4. Utilize Time in Solving Previous Papers and Mock Papers
Aspirants should start solving the previous question papers and take mock tests like ICAI mock papers. This will bolster you – getting an idea about the paper pattern, measuring the difficulty level, and assessing the common questions. Further, it will prepare you to solve the questions in a timely manner.
#5. Go Through The Self-prepared Notes and Revision Keys
During preparation, aspirants should focus on the self-prepared notes and revision keys. Investing last days time in referring to new or too many books will unnecessarily waste your time and increase your burden and confusion.
Few Extra important points to be kept in mind for CA examinations:
Write the answer in a step by step manner.
Try to add working notes whenever possible.
Check ICAI suggested answers
For the taxation exam, accompany your answer with sufficient notes below.
For Audit and ITSM exam, go through manual and suggested answer to prepare better in writing
Switch off the phones during the study. A minute saved can be a minute invested in studies.
Do smart revisions, starting with what is clear and easy for you.