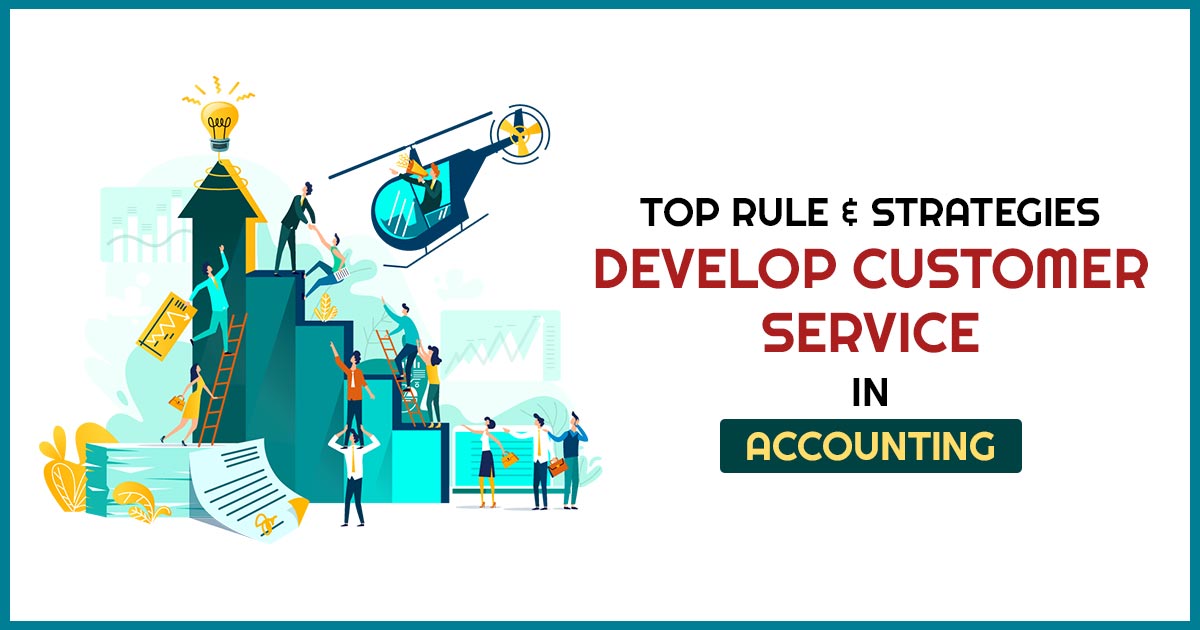 The marketing landscape changes with ever-evolving technology. What works today may not necessarily work a few months from now.
Time and again, Chartered Accountant Firms have to face up the challenge of attracting new clients as well as retain old ones.
If you are the owner of a CA Firm and have been faced with the dilemma of attracting new clients while subsequently meeting the demands of existing clients, this blog is for you.
Most corporate accounting firms find it challenging to meet the ever increasing client expectations. This hampers not only the auditor-client relationship but also the repute of the accounting firm.
CA Firms opt for a wide list of lead generation services. Although they are effective at first, in the long run, the move backfires. A major reason for this is the tradeoff that Chartered Accountant Firm do in the race to acquire clients. This raises false hopes and expectations among clients.
But is there a way out from this classic TAUC Syndrome (Tired Auditor yet Unhappy Client)?…
We believe yes!!!.
From extensive research and years of hard work, we present to you the top 10 strategy for accounting firms to Not Just build clients but also relationships. Follow these rules and we are sure that your accounting firm will have a client list both rich in quality and quantity.
#1.

The A1 Clients

No two clients will ever have the same set of expectations. While some clients may be easy to satisfy and deal with, there would be some who would be a tough nut to crack.

Hence, an ideal approach would be to pick your apples carefully. Make a list of factors that best define and provide a balance between ideal clients and your CA Services.
Choose Clients based on criteria like:
Revenue and Profit
Service Quality, Effectiveness, and Efficiency
Secondary Leads and Connections via clients
One must also remember that Quality excels quantity in the long run. For those starting out, remember that Rome was not built in a day. At times it is ideal to compromise on some profits to acquire clients that suit your specialization. But over a fair period of time, a focused and controlled acquisition will serve well for reputation.
Till then stick to what you do best and serve clients that add strong weight to your portfolio.

#2.

Outsource

Today accounting Firms are not limited to bookkeeping alone and assume multiple roles for their clients in other financial domains like investment, legal representation, recruitments as well as information technology.

At some time or the other, Some of the clients will also need to opt for expert services on these matters. An alliance with professionals or domain experts in these areas will be a mutually beneficial relationship for one and all.

Further, the alliance can benefit strongly from mutual referrals. However, an important point to bear in mind is to avoid any conflict of interest between alliance members as well as refrain from partnering with professionals who are in direct competition with you.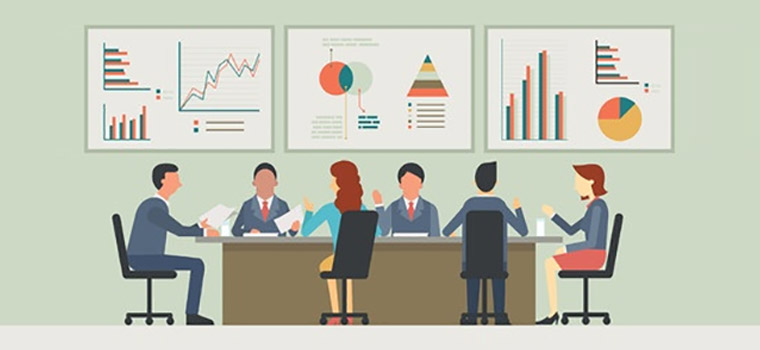 #3.

Never Shy Away from Asking for Referrals

Never estimate the power of a positive 'word of mouth' or referrals. Take a proactive approach and seek referrals rather than waiting for them. Ask your best clients to put in a favorable word of mouth across their business networks.

A client's words of appreciation and endorsement are the best possible sales pitch and add great value to your firm's reputation.

In this digital age, there are also various cross-channel means to attract potential clients as well as gain substantial endorsements.

Some accounting Firms also provide existing clients with additional benefits and discounts against referrals. A structured referral rewards program proves mutually beneficial for the client and the firm.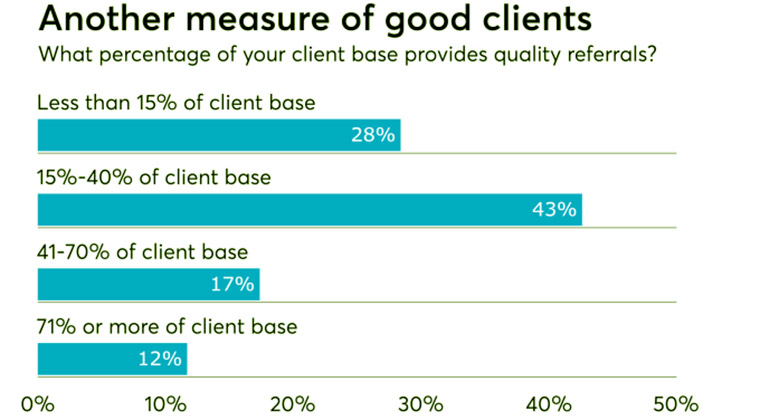 #4.

Increase Business with Complementary Services

Add-ons always add value to product and services. This is particularly true for CA Online Services. It is important to reprise existing clients time and again of the complementary services that your accounting firm offers.

A blog or an email is an ideal first step in this regard. This can be later followed up with a meeting, presentation or workshop. But be clever in picking a suitable time and place that resonates well with your client's good mood.

A case study on the needs of your clients like productivity, data accuracy, smart solutions, more qualified resources etc is advisable as it will provide you with the correct theme and subject matter for the meeting and refrain you from talking about the firm only. And in case your client has his hands full, look for ways to pith complimentary services to their friends, colleagues or partners.
#5.

The Network Effect

Even in the digital age, face-to-face interaction has retained its value and benefits. In-person events are a strong catalyst for making new connections and exploring new opportunities. This is especially vital for B2B models.

A proper homework on the attendees and event schedule is particularly helpful in creating a good first impression by sticking on the points that matter are relevant to the needs of the attendees. Treat this as a meeting with potential clients and also do remember to follow up on the discussions later.

#6.

Go Responsive

Websites are more than just digital shops. Especially in a B2B framework. The role of a website gets increasingly more important. But most online CA services seam monotonous and similar to one another.

There are only a few CA websites that stand out from the herd. If you already have a website or are in the process of getting one, please pay equal importance to the responsive design and user interface of the website.

This will not only transfer to happy visitors but also attract regular traffic and followers. And with little patience and focus, you can easily transform these visitors into a strong clientele.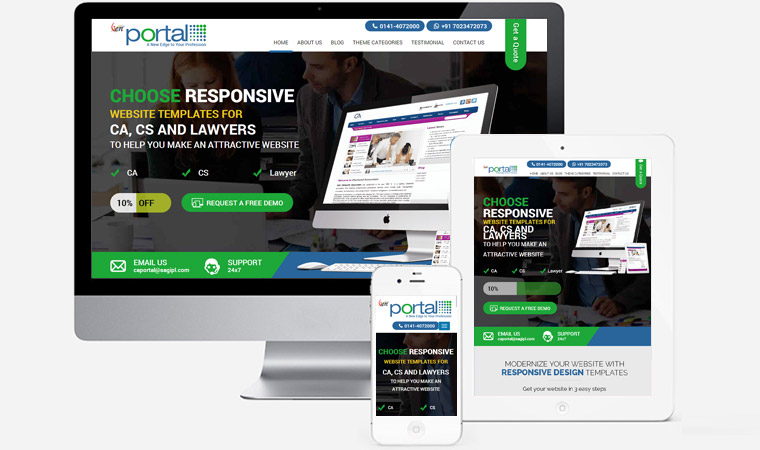 #7.

Find Clients Who Adopt Digital Solutions with Ease

Business models change significantly with technology but they also help open up new revenue models. Remote Connectivity with cloud-based software tools and solutions are slowly becoming mainstream. But not all clients are open to fast-track technology adoption. Some take a little longer and can be hard to persuade.

Hence, it is important that digital services must be offered to clients that are early or easy adopters of digital solutions.

A good way for laying the groundwork among existing clients is to periodically share newsletters or links on IT benefits to accounting firms. This may also include a periodical blog on the digitization impact on the Accounting industry.

But all notifications, newsletters, and blogs must be subtle so that they do not erk potential clients. The links, blogs, and newsletters must be valued by potential clients as an important source of relevant business information.
#8.

Strategize Cold Calling

Cold Calling is not seen in a good light these days. But they still remain a key icebreaker for prospective examples. The only prerequisites for these are the three Ps.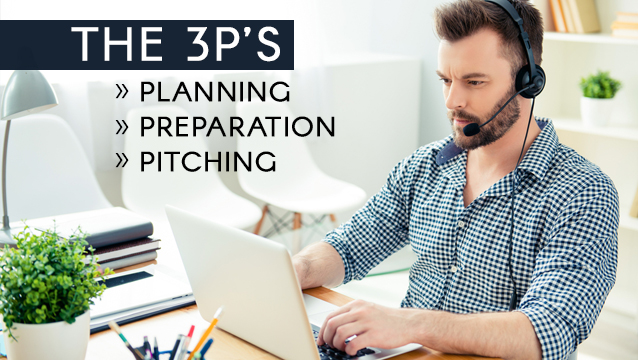 The Three P's
Planning, Preparation, and Pitching.
1. Planning: Get deep in-depth knowledge about your potential clients business operations. Make a list of the people you would speak too, their role in the organization and their needs.
2. Preparation: Before making the call make a rough map of the topics that are important and must be brought by you during the conversation. Also, a demo call with one of your office employee or partner will do no harm.
3. Pitching: Once the cold-call begins to remember to stay patient and use a tone that sounds natural. And don't forget to listen carefully. As this will help you gain more insights into the needs of your potential client.
In the case of List A Potential Clients, firms can use an expert salesperson to make the pitch to key decision makers of the client organization. This lays important groundwork for follow up cold calls which can further be placed into a bucket list of the senior salesperson.
#9.

Conference and The Power of Engagement

Have you ever attended a conference or seminar?…

If you have then chances are that the words of the best speaker must still be fresh in your memory. And if not the exact words you will still remember the basic outline of the speech in bits and nits. Such is the power of engagement.

And you can leverage this power for engaging and acquiring clients for your accounting firm too.
But one important thing to consider for maximum impact is selecting the right conference.

For what is the use of attending a conference where the audience is not interested in Finance or Accounting. Last but not least, send your best speakers or presenters and give them enough time for preparation.

#10.

Blogs, Content Marketing and Social Media

Blog Posts are perfect tools for low-pitch upsell and cross-sell. If your accounting firm has a website of its own, use timely blog posts to remind your clientele on the service updates, benefit offers and the services they are missing out which promise greater efficiency with less effort.

In addition to this, Blogs and Social Media are important tools to remind potential clients of your area of expertise as well as the services your accounting firm offers. Everyone takes CA Advice Seriously and a blog post by a reputed CA will act as a catalyst for Client Lead Generation.

Clients prefer accounting firms that understand their business. Blogs, Content Marketing and Social Media are the perfect way to subtly remind potential and existing clients that you genuinely understand and care for their business requirements.

Image Source: